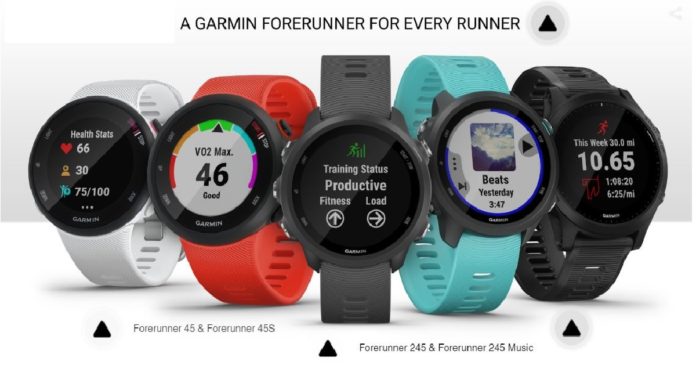 "The new Forerunner smartwatches come in five models, with Forerunner 945 being the most premium one"
Garmin has refreshed the lineup of its fitness smartwatch with the new Forerunner models. The company has rolled out as many as five variants ranging from entry-level Forerunner 45/ 45S to mid-range 245/245 Music and the high-end Forerunner 945. The smartwatches are touted for every type of runner and are bundled with specs that can keep track of your running and cycling along with support for yoga, elliptical, strength training, and sleep cycles.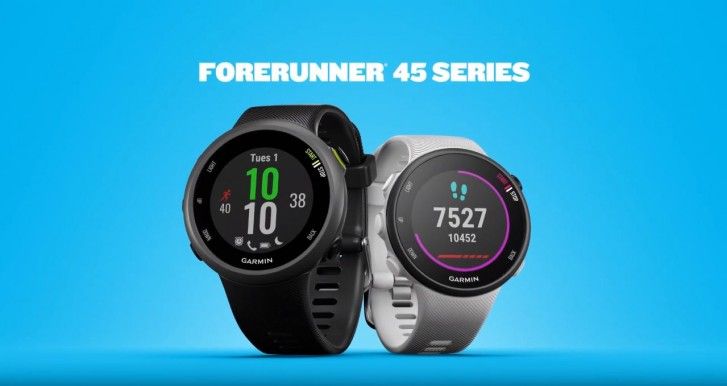 Starting with the Garmin Forerunner 45 and 45S, the smartwatches are meant for novice runners. Both wearables pack GPS, heart rate tracking, accelerometer, and Garmin Coach workouts for running and cycling. While the Forerunner 45 has 42mm casing, the Forerunner 45S comes in 39mm. Other features include always-on displays and a built-in battery rated to last up to 13 hours in GPS or one week in smartwatch mode.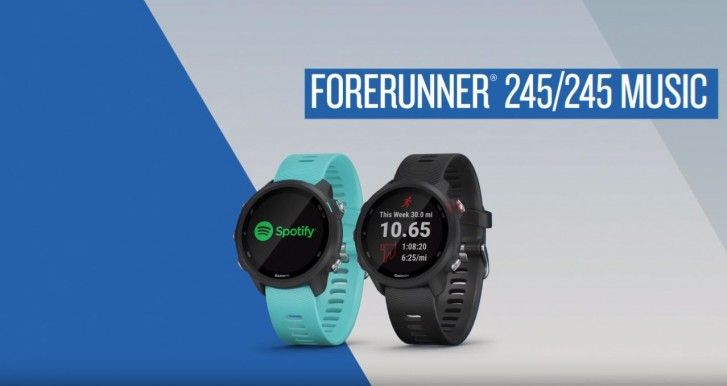 The Garmin Forerunner 245 and 245 Music, on the other hand, packs more advanced features such as dynamic running tracking and a pulse oximeter. The smartwatches have the same tracking features as the Forerunner 45/45S, but the Forerunner 245 Music has onboard storage for music on-the-go. The Forerunner 245 series also has a waterproof design for your swimming activities and 42mm casing. Garmin claims that the wearables offer up to seven-day battery life in smartwatch mode, 24 hours in GPS mode and six hours in music and GPS mode.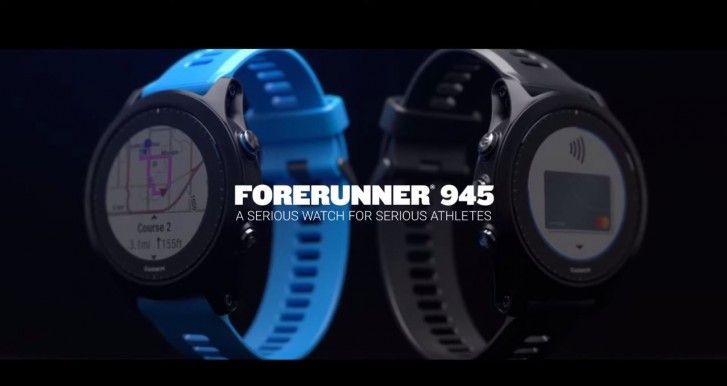 Lastly, the Garmin Forerunner 945 smartwatch has got all those features, including the music storage, on top of NFC for Garmin Pay support and longer battery life. The watch is said to last two weeks in smartwatch mode, 36 hours in GPS mode, and 10 hours on both music and GPS mode. There's also maps support and a triathlon bundled with extra watch bands and a quick release kit (optional). The Forerunner 945 will target professional athlete and runners out there.
As for the price, the Forerunner 945 will set you back to $599 (~Rs 38,400) for the regular variant, while the Tri-bundle at $749 (~Rs 55,500). The Forerunner 45/ 45S starts at $199 (~Rs 13,900), while the Forerunner 245 and Forerunner 245 Music at $299 (~Rs 20,999) and $349 (~Rs 24,200). All the new Forerunner smartwatches are available on Garmin's website starting today, except for Forerunner 45 series, which will be available from May. There's no information as to when these watches will be available in India at the moment.