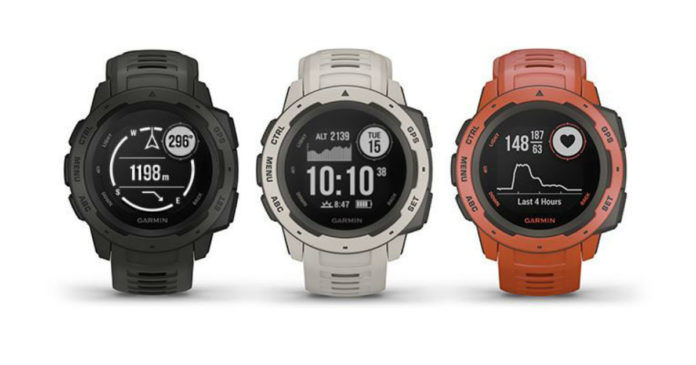 "The Garmin Instinct is MIL-STD-810G certified thermal, shock, dust and water resistant, and comes with a compass, an altimeter and a heart rate tracker."
Garmin has launched its latest rugged smartwatch, the Garmin Instinct, in India. The company, known for its satellite positioning and navigation-enabled products, has included its standard array of durability certifications, along with positioning abilities and a host of other elements. As stated upon launch, the company is aiming the Instinct at the lifestyle segment, and not just the core activity enthusiast audience.
Garmin states that the Instinct smartwatch is built to the United States Military standard 810G certification for durability, and is resistant to heat, shock, dust and water, with water resistance rated till up to 10 atmospheric pressure (surface pressure = 1 ATM). Furthermore, the Garmin Instinct gets a host of positioning and navigation features, including GPS, GLONASS and Galileo, which enable users to go for activities without their smartphone in tow. To suit the activity quotient, Garmin has also equipped the watch with a barometric altimeter, which measures the atmospheric pressure to adjudge elevation from sea level.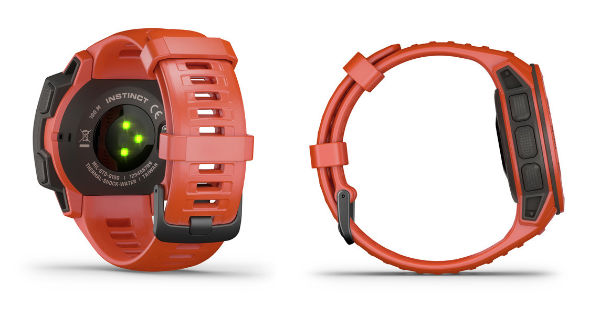 In terms of activity tracking, the Garmin Instinct gets a wrist-based heart rate monitor, a step counter, distance measurement between points, total calories burnt and even a sleep duration tracker. The watch has presets for activities such as hiking, running, biking, swimming, kayaking and skiing, and actively monitors heart rate levels to provide a stress tracker. The watch also gets an integrated 3-axis compass. In terms of the hardware, the Garmin Instinct gets a 0.9-inch, 128 x 128 pixels display. While battery capacity is not mentioned, the watch is rated to last for 14 days in one charge cycle, in smartwatch and GPS modes. In UltraTrac mode, with the always-on sensors, the Instinct is rated for 35 hours per charge cycle.
The watch gets a fiber-reinforced polymer bezel and case for added ruggedness, as well as a chemically strengthened glass above the display to prevent damages. It gets a silicone strap by default, and weighs 52 grams. The Garmin Instinct is priced at Rs 26,990, and is available in select Helios and Garmin-authorised offline stores, and across Amazon, Paytm Mall and Garmin's own online store. The watch will be available in three colours — flame red, graphite and tundra.