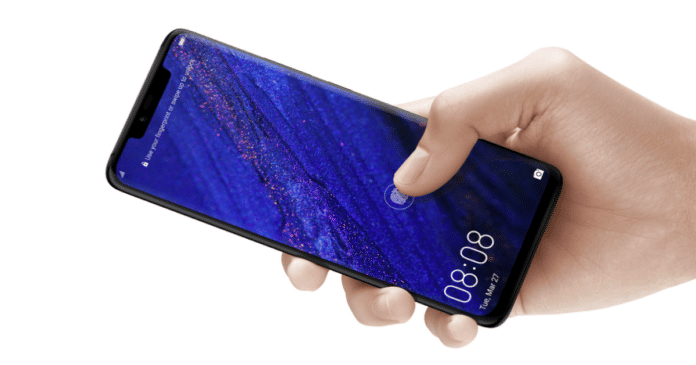 "The overall rise in smartphone unit sales has stalled, according to Gartner, but Chinese brands such as Huawei and Xiaomi are still showing growth"
Gartner's latest report pertaining to the smartphone sales figures shows a slow but definite increase in global adoption of smartphones. According to the latest data, the a total of 389 million smartphone units were sold in Q3 2018, a 1.4 percent increase from 383.5 million units that were sold in Q3 2017. The rate of growth has been significantly slower than the year-on-year growth that the smartphone industry has experienced over the past few years.
As per Gartner's latest report, the major source of growth has come from Chinese companies, with Huawei, Xiaomi and OPPO showing growth. Huawei, for instance, has showed tremendous year-on-year growth, with a 43.1 percent increase in smartphone sales from Q3 2017, with its overall market share growing to 13.4 percent of total sales, up from 9.5 percent. Xiaomi, meanwhile, has seen a 23.7 percent increase in the number of smartphones sold year-on-year, leading to present market share of 8.5 percent — an increase of 1.5 percent since Q3 2017.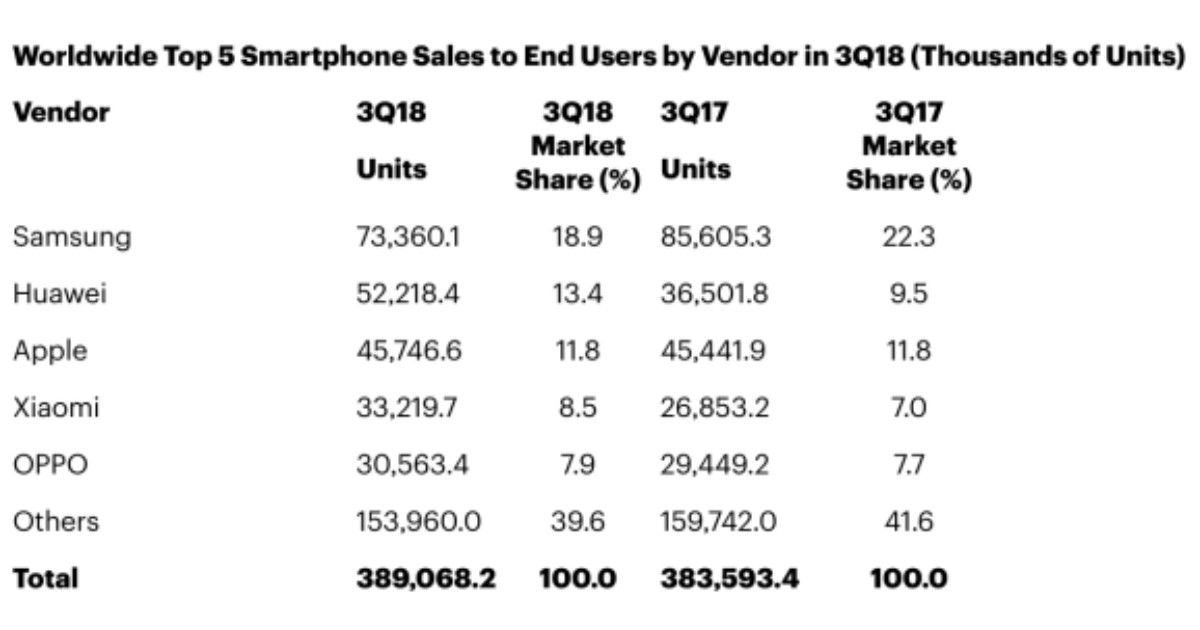 The leading companies, meanwhile, have seen significantly slower growth, or have even declined. Samsung, the global market leader in terms of smartphone sales, held 22.3 percent of the entire market back in Q3 2017, selling a total of 85.6 million smartphones in the period. In Q3 2018, while it still continues to lead the pack, it has managed to sell only 73.36 million smartphones, capturing overall market share of 18.9 percent. This reinstates the might and sheer scale of Samsung's sales figures, that even with a 14.3 percent decline in sales figures, the Korean electronics giant still continues to lead with a significant margin.
Apple, meanwhile, has seen a flat period when it comes to iPhone sales figures. Apple has sold roughly 300,000 more smartphones in Q3 2018 than the same period a year ago, which translates to a minuscule increase of 0.7 percent. This, added to the marginal increase of global phone sales itself, means Apple's market share has remained fairly constant, at 11.8 percent. This data comes on the back of dwindling iPhone sales globally, and a recent shift in Apple's internal business strategies has seen the company declaring it will not be sharing exact iPhone sales figures going forward. While many considered it as a clear sign of Apple's falling market dominance by failing to innovate at the significantly higher scale that it used to, Apple cited that it no longer relies only on the iPhone as its primary source of revenue.
With even emerging markets gradually reaching saturation point when it comes to smartphones, it remains to be seen how the trajectory of smartphone sales continue to change, in the future quarters.