Highlights
Samsung, Huawei, Apple, Xiaomi and OPPO were the top five smartphone brands
Xiaomi is the only brand to grow by 1.4 percent YoY and 9.3 percent market share
Despite the poor performance in the quarter, Huawei retained the number two spot in Q1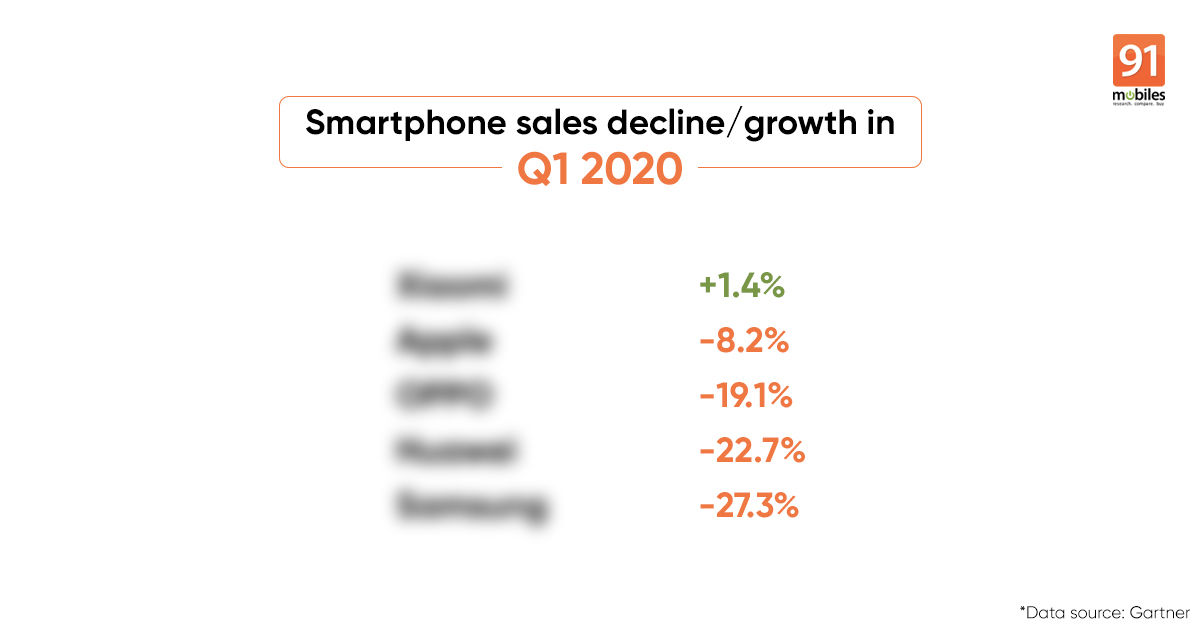 According to the latest global smartphone shipments report by market research firm Gartner, worldwide sales dropped by as much as 20.2 percent in Q1 2020. This is mainly due to the COVID-19 pandemic that halted manufacturing and smartphone sales. Consumers were unable to buy new smartphones with retail stores being shut down and e-commerce deliveries being restricted to only essential services, both of which contributed to a decline in smartphone sales. In fact, Xiaomi emerged as the only brand that could register growth over unit sales over the same period last year, that too at 1.4 percent. On the other hand, Samsung, Huawei, Apple, and OPPO — the other four brands in the industry's top 5 vendors for Q1 2020 — were registered declines in sales, with the drop running into double-digit percentage figures for most of them.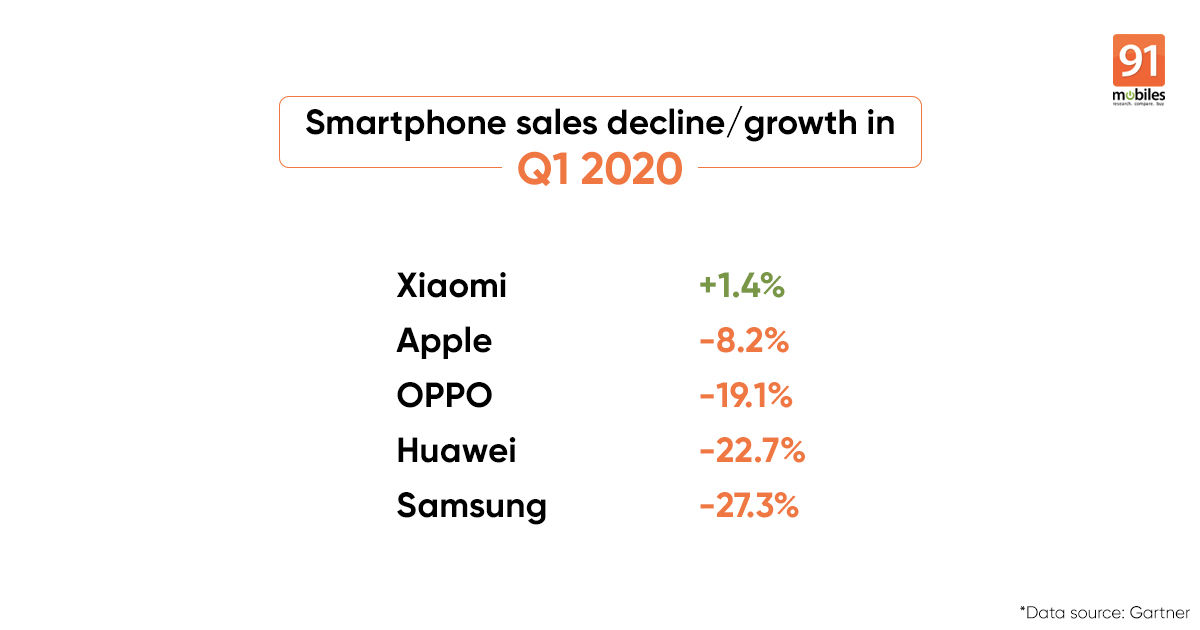 Anshul Gupta, senior research analyst at Gartner said, "The coronavirus pandemic caused the global smartphone market to experience its worst decline ever. Most of the leading Chinese manufacturers and Apple were severely impacted by the temporary closures of their factories in China and reduced consumer spending due to the global shelter-in-place."
Samsung shipped around 55 million devices compared to 71 million in the same quarter last year and maintained a market share of 18.5 percent. Huawei sold over 42 million units compared to 58 million and Apple shipped 40 million iPhones compared to around 44 million last year. Despite the poor performance in the quarter with a decline of 27.3 percent YoY, Huawei retained the number two spot in Q1 with a 14.2 percent market share. For Samsung, its limited presence in China and the location of its manufacturing facilities outside of China prevented a much steeper decline.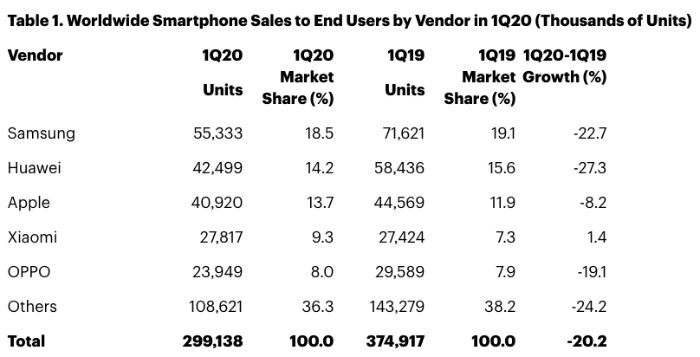 Though Apple is not completely dependent on China — to the same magnitude that Huawei, OPPO, and others are — it faced supply chain issues and closing of stores that impacted the iPhone sales in Q1 2020. OPPO's smartphone sales fell 19.1 percent in the first quarter of 2020. Offline distribution, which is its core strength, suffered as consumers were forced to purchase products online.