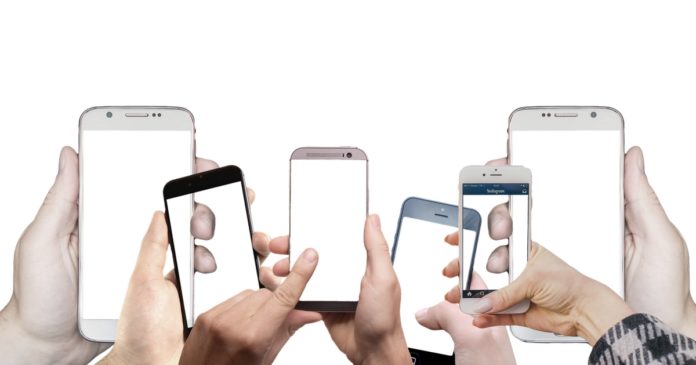 "For the first time ever, the entire year witnessed the decline of smartphone sales"
A new report has been released that shows a decline in global smartphone shipments in Q4 2018 when compared to Q4 2017. As per Counterpoint, global smartphone shipments have declined by 4 percent annually in 2018 and 7 percent in the fourth quarter alone. This is the fifth consecutive quarter to show a decline in smartphone adoption.
According to the research, Samsung and Apple held on to the top spots despite a tough quarter. Huawei was close behind Apple, and if things go well for the company, it could overtake Apple soon to become the second largest smartphone brand in the world. This is because the demand for flagship phones from Samsung and Apple have gone down thanks to the popularity of affordable offerings from Chinese brands. Companies such as OnePlus are also taking a big bite of the smartphone sales in the premium smartphone market.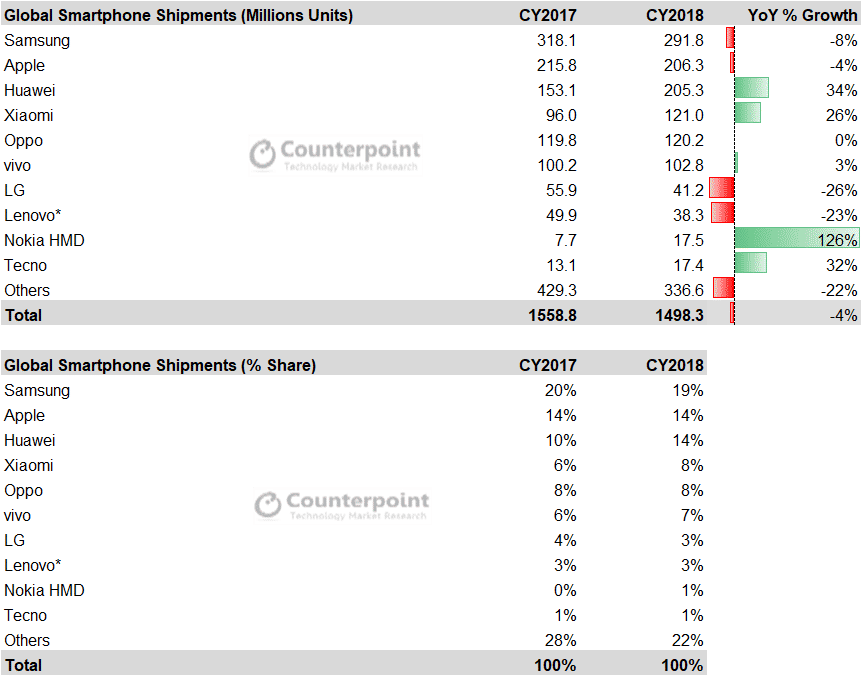 In fact, OnePlus is currently the best premium smartphone brand in India according to another report. In the budget segment, Chinese smartphone brands are again putting down all other competition. Brands such as Huawei, Honor, Oppo and Vivo and growing quite well in India, China, Asia and some European regions. Xiaomi has also witnessed immense growth in India and currently holds the fifth position in terms of market share and fourth position in smartphone shipments globally.
Tarun Pathak, the Associate Director at Counterpoint Research said: "This is the first time that the global smartphone market has witnessed decline for a whole year. The decline in smartphone shipments can be attributed to lengthening replacement cycles in developed markets like US, China and Western Europe. Smartphone OEMs tried to push sales by adding features such as AI, multiple camera assemblies, full-screen displays, in-screen fingerprint scanners etc. but consumers held on to their devices longer due to the absence of groundbreaking innovations and higher prices of devices being offered by the OEMs."
This is the first time we've seen a continuous decline in smartphone sales for a whole year. While it's difficult to pinpoint the exact reason for the same, it most likely is due to the fact that smartphone manufacturers aren't innovating fast enough, and Chinese brands are offering devices that are just as powerful and feature-packed, for half the price of super-premium phones.