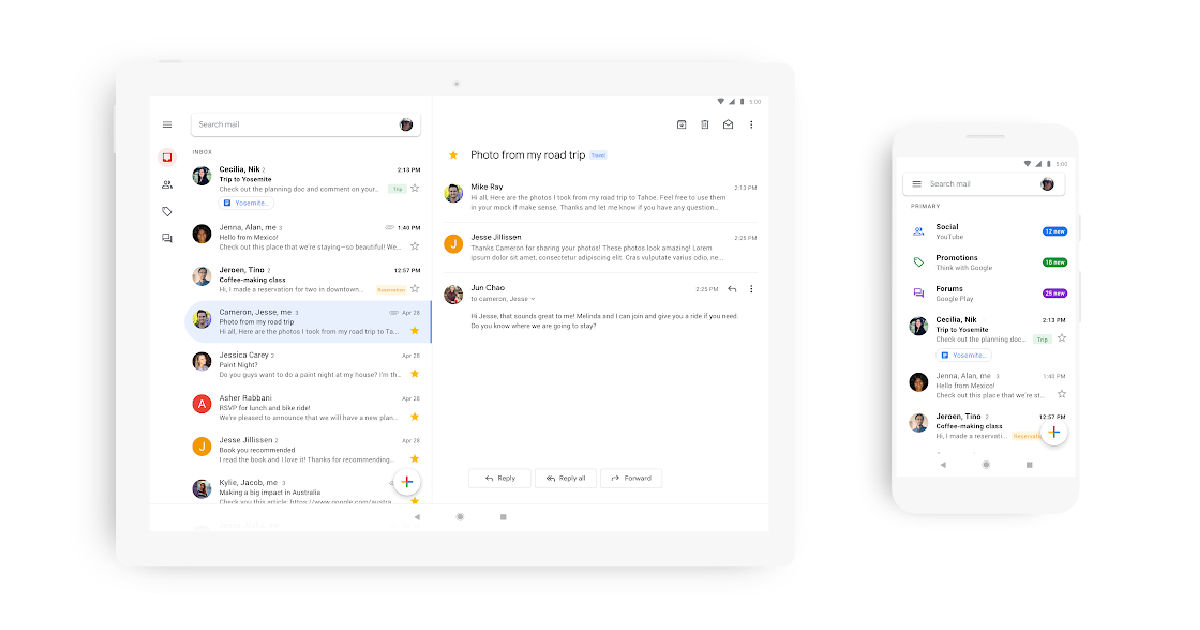 "The new Material Theme for Gmail for iOS and Android apps brings a more modernised design with subtle changes that make them easier to navigate"
Google's Material Theme that was announced last year is now rolling out to Gmail app for Android and iOS devices. The Mountain View, California-based company has already rolled out the new design to web platform and has now brought it to the web version of the email service. The update will be available for download on the Play store and App store for respective devices to download in the coming weeks.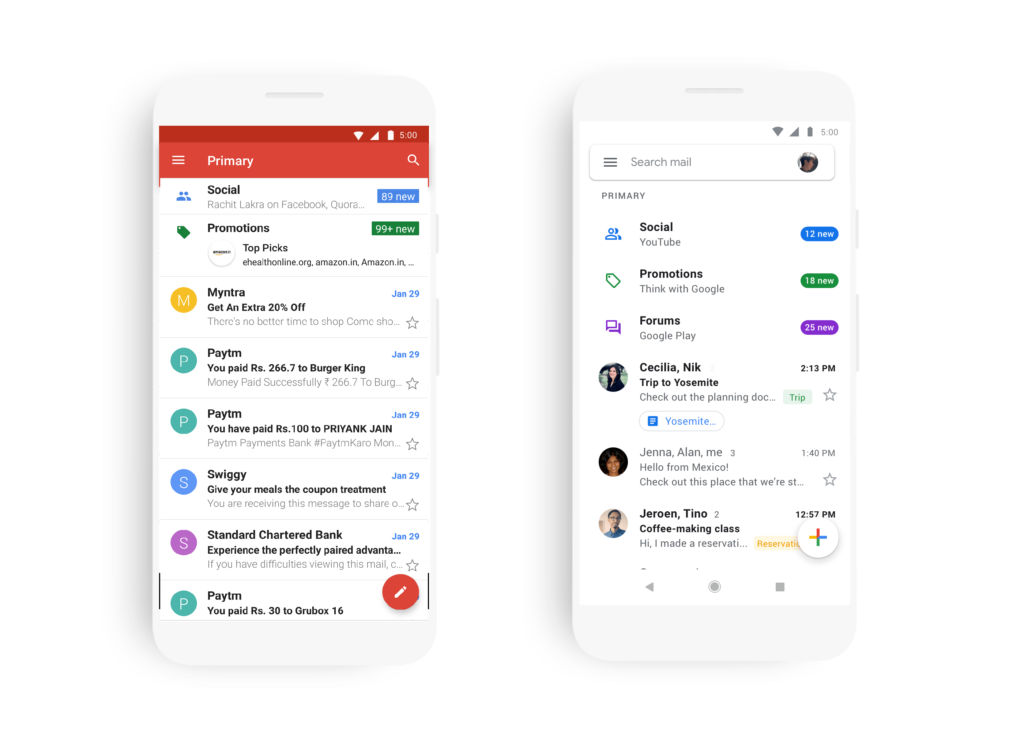 The Material Theme brings a more modern view to the platform. For starters, the app will appear in white hue instead of a familiar red bar and accent following the update. The benefit of going for a brighter theme allows labels and other colours standout in the mailing lists.
Furthermore, the bar on top will be replaced with the search box, with a hamburger button on the left and profile icon on the right. The latter will allow a user to switch account faster than heading to the navigation drawer. The compose message button at the bottom right will be replaced by new four-colour FAB, just like the web. Meanwhile, photos, documents, and other attachments appear inline with the mail to give users quick access without opening or scrolling through the conversation. Lastly, Gmail will now display large red banner warnings for "dangerous" messages.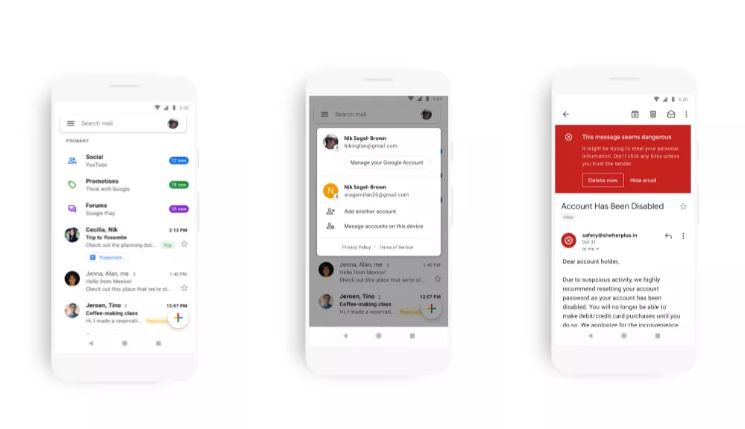 While the update doesn't bring a radical overhaul to Gmail, it does give a nice touch-up to the platform that's used by over a billion users. Google has been continuously improving the service with new features machine learning that helps you draft emails faster using Smart Compose, or reply to messages quicker with suggested responses generated by Smart Reply. It can also "nudge" you to follow up on emails with subtle reminders in your inbox, and notify you to reply to threads so that you can prioritize what's important or overdue.