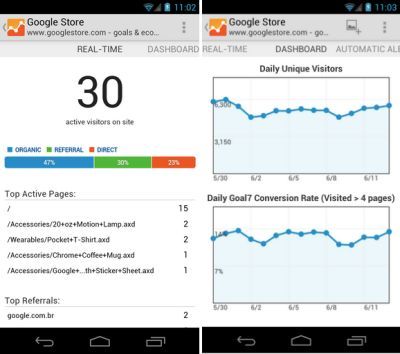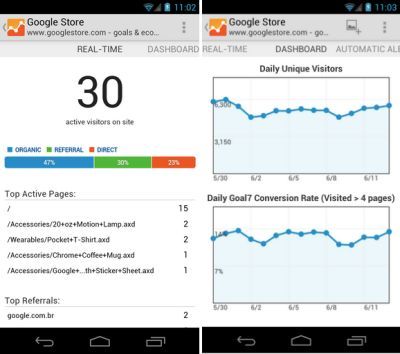 Using
Google Analytics
is quite common for bloggers and webmasters. This is easy if you are sitting at home in front of your PC or laptop. But how to keep track of the traffic of your blog while you are on the move? Here is the solution. Google has now launched the official Analytics app for Android in the Play Store. This app presents date-wise information including real-time data, your goals, and various traffic details in a clear and concise manner.
Features of the new Analytics app:
Dashboard: Monitors the user metrics and KPIs you value the most. You can also view your Goal Conversion Rate and Daily Unique Visitors. It can also be customized to change which reports, metrics, or segments that you can view.
Real-Time: Check the number of visitors who have paid a visit to your page or app.
Automatic and Customized Alerts: It has the ability to detect and alert you when some statistical anomalies are seen in the data of the blog through auto alerts or your customized alert settings.
One can access the same accounts and profiles that he sees when he opens Analytics from a desktop browser using the Google Analytics App, but one will be reported regarding the optimization for his phone. Using the app is quite easy. All you have to do while using the analytics from your default Google account is that just give it a few permissions and your analytics data will be sent to you.