"The Android Q Beta 4 update caused several Pixel devices to be stuck in a bootloop"
Earlier this month, when Google seeded the fourth beta for Android Q, it caused a bootloop issue on some Pixel devices. The update brought several new features and improvements over the third beta, but the issues were still there. The bootloop problem was a major one though and Google immediately stopped the rollout once it heard of the issue. Several users with the Pixel 2 XL and some Pixel 3 owners, were stuck with devices that did not boot after installing the update.
We've resolved the issue affecting some users when updating to Beta 4 and we're resuming updates. All enrolled devices will receive a new Beta 4 update to QPP4.190502.019 (even those with Beta 4 QPP4.190502.018 installed). We've also updated downloadable images for developers. pic.twitter.com/7xxCemrfXa

— Android Developers (@AndroidDev) June 11, 2019
Google has now released a new version of Android Q Beta 4 and has resumed the rollout. This update fixes the bootloop issue and can now be installed without any worry. The company confirmed on Twitter that it had started rolling out a new OTA update for compatible devices. It also posted downloadable firmware images for all devices on the developer website. Even those who had managed to install Android Q Beta 4 properly have received the new update.
The new Android Q Beta 4 build carries the version number QPP4.190502.019. The previous build was labeled QPP4.190502.018. For those who already have the previous Beta 4 running, the new update was a very small one. It weighed just around 400kb, but for those who are still on Android Q Beta 3, the update size is larger. There aren't any new features on this build and it's still using the new June Android security patch.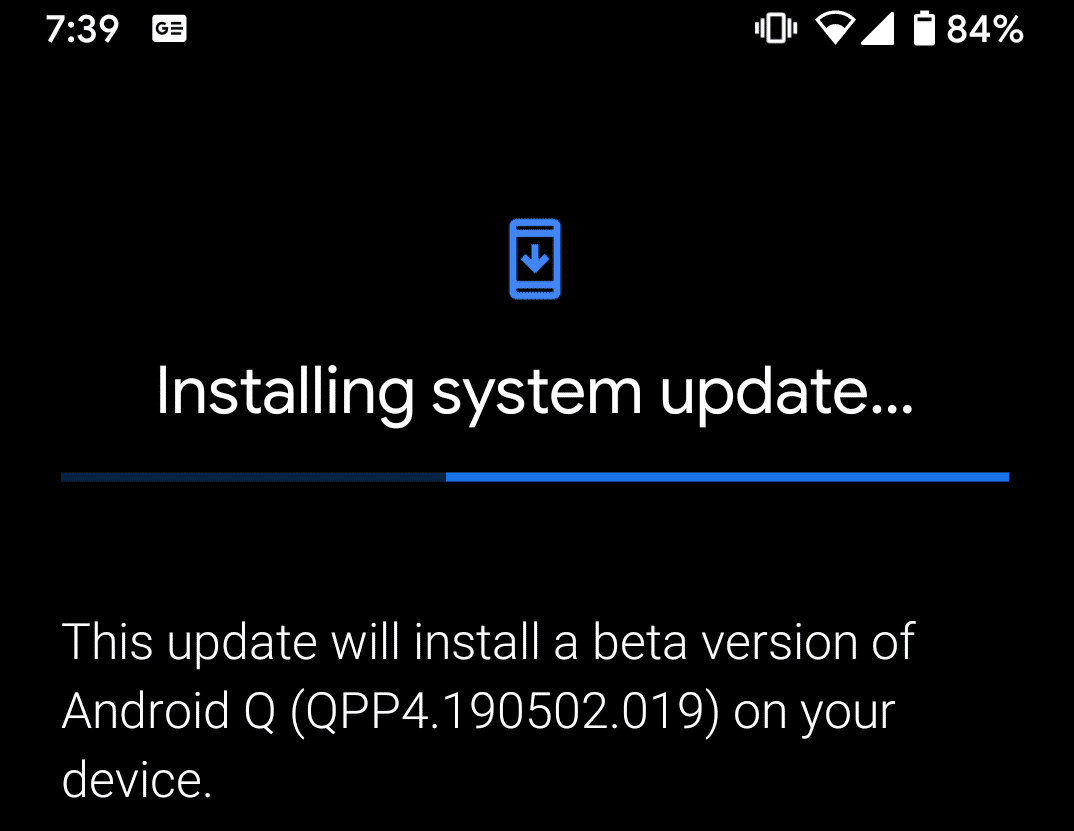 If you have received this OTA, then we recommend that you install it right away. Those who faced the bootloop issue can also download the firmware image and install the update manually. If not, you can roll back to Beta 3 and wait for the OTA update notification for Beta 4 to arrive. As mentioned in the beginning, the update is currently rolling out to all compatible Pixel smartphones.
The Android Q Beta 4 update included plenty of new changes such as Dynamic System updates, Adaptive notifications, new accent colours in Theming, and several other UI changes as well. The final stable release of Android Q should be out in Q3 2019. Any guesses what it will be called?