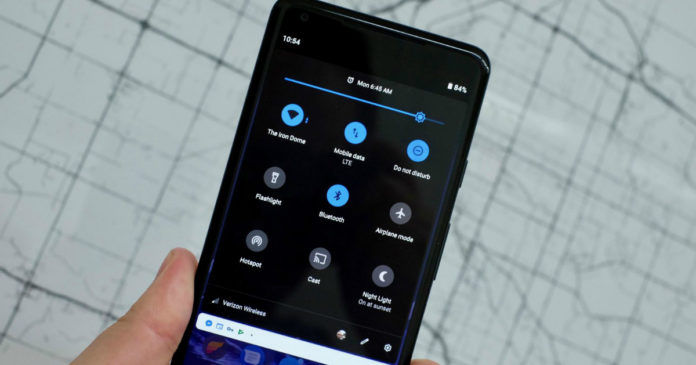 "The update is making Android Night Mode to forcibly turn on, even if users have kept it on 'Always Off'"
The November Security Update for Pixel devices is making Android Night Mode turn on itself when Battery Saver is enabled. First spotted by Android Police, the feature seems to forcefully switch itself on, even when you don't want it to. Also when the Night Mode setting is toggled as 'Always Off', the dark theme will automatically get enabled when you switch on Battery Saver and the Night Mode setting will shift to Always On. Theoretically, we get the point that a dark theme helps in saving the battery, but it's strange that Google is not offering any control to the user. However, once you turn off the Battery Saver, all the settings return to normal.
Fortunately, Android's Night Mode doesn't do much for this to become any sort of hindrance. All it does is govern the device theme and a few limited apps including Google Contacts. Also since Android users have demanded a dark mode for so long, it's unlikely that many won't like it being on, now that it's arrived. Secondly, Google itself encouraged the use of a dark colour theme last week during a session at the 2018 Android Dev Summit. The company noted that using a phone in dark mode helps in elongating its battery life.
Google even revealed the specific energy draw of certain colours, for instance blue takes 25 percent more power than green or red in an RGB arrangement, while black consumes the least and white the most. Data pertaining to YouTube on Android was also highlighted which showed that a dark mode consumes 60 percent less battery from the display compared to the normal white appearance.