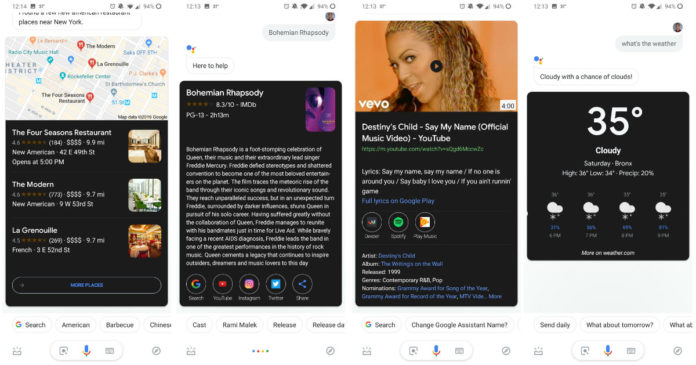 "The Google Assistant dark mode does not seem to have been implemented very well, with display cards turned black but the general interface still being white"
A Reddit thread has revealed that Google Assistant has now received partial dark mode integration in its present beta form. The move comes in light of increasing integration of the much awaited dark interface that reduces stress on the eyes at night, increases ease of visibility, and reduces battery consumption as well. Widespread reports expect to see it being implemented in the public version of Google Assistant with the upcoming Android Q operating system.
Shared by a Reddit user, the Google Assistant dark mode appears to have a rather half-baked integration so far. In the screenshots that have so far been shared, the result cards on the Assistant's interface appear to have blackened out, while the rest of the chat-based background and interface are standard, meaning that the interface now actually seems more disturbing than improving on the sharp white background in dark environments. Nevertheless, this is possibly the first step towards the integration of the full dark mode on Android, which is expected to roll out later this year with the official launch of Android Q.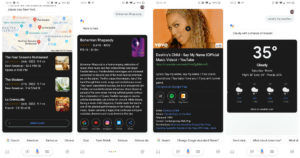 The dark mode is available in beta and can be switched on by accessing developer settings on Android Pie and setting Night Mode to 'Always On'. While the interface is bound to improve going forward, the system-wide dark mode was expected in Android Pie itself. Google, however, has since practically confirmed the addition of dark mode in its interface some time ago when an internal discussion thread surfaced.
Dark mode is not particularly new to Android, as many device manufacturers, most of which employ their own skinned firmware on top of the Android platform, have already incorporated the popularly requested feature into their service. That, however, does not constitute a system-wide integration of the feature, which is only set to happen for the first time when Android Q is launched. Google has already introduced night mode in many of its services (such as YouTube) and now seems set to roll it out to the entire system.