"John Legend's voice will be available as an option in Google Assistant for certain interactions like general knowledge, music for a limited time."
If you are a fan of the silky-smooth voice of John Legend, then Google has some good news for you. The American singer has become the first celebrity to lend their voice to Google Assistant, the Internet search company has announced. Google Home users will now receive answers to select queries in the voice of John Legend, including the answer to "Who is Chrissy Teigen?". He will also sing "Happy Birthday to you" and tell the weather status.
The John Legend voice will only work on some particular things, only in the US, and for a limited time only. You can only hear the voice in US English on queries around general knowledge and music as well as about the Grammy winner himself. Users can manually set the option in Google Home app by tapping going to Assistant Voice in the Settings menu in the Google Home app on the iPhone or Android device. Alternatively, they can simply ask their Home speaker to "talk like a Legend."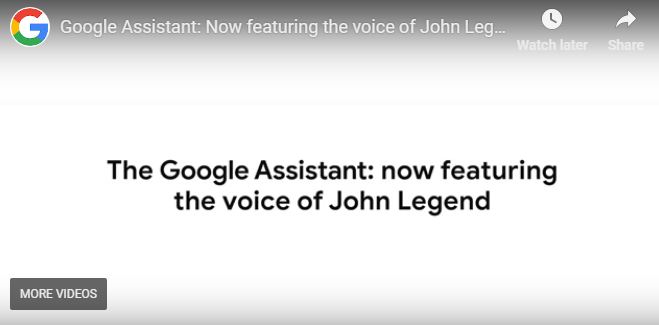 Prior to this, in last week of the March, the John Legend appeared as an option for Assistant Voice for a few users, but Google said it was just a bug. Nonetheless, the whole thing was enough to indicate that John Legend voice option is on its way. This option along with five other voice options was previewed at Google I/O 2018. We can expect other celebrity voices to be rolled out soon.
According to Google, celebrity voices are a much-requested feature among users of the Home smart speaker. The feature was showcased last year as a preview of Google's speech synthesis model WaveNet, which is powered by Google's DeepMind artificial intelligence and works by sampling human speech.