"Google Chrome 75 suggests strong passwords when creating a new account or changing passwords"
After Mac, Windows and Linux, Google has started rolling out the Chrome 75 build to Android. This version brings password-related features from desktop to mobile, along with several new features. Post the update, when entering a password, a new row surfaces right above the keyboard with a 'key' icon at the extreme left. Tapping the account fields will display the saved password for that particular website, replacing the good old autofill pop-up. There is also a shortcut to 'Manage Passwords' at the bottom that opens a full-screen page. The new row above the keyboard also includes a 'Suggest strong password' for when you are creating a new account or changing passwords.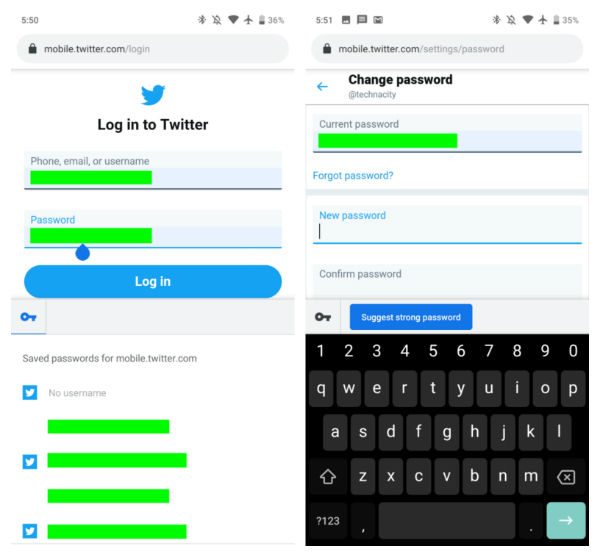 Furthermore, Chrome 75 for Android also includes support for 'Scroll Snap Stop' that allows web developers to appoint a "snap position so that it traps the inertial scrolling operations, thus preventing the scroll from skipping it." The Web Share API Level 2 enables file sharing from the web to an installed app. This means websites can display share buttons, similar to system share sheets used by native applications. Supported file types include audio, images, videos and text documents. Chrome 75 is now rolling out to Android and can be updated from the Google Play store.
Google recently added new rules to Chrome extensions and Drive that are aimed to keep user data confidential and secure. This change will now make third-party add-ons on Chrome to request the least amount of user data required to function, while apps that connect with Google Drive, such as Pixlr, will not be allowed to access user's file. The changes are based on Google's Project Strobe that was launched back in October.