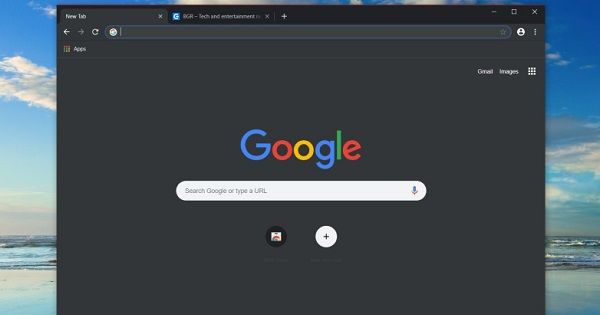 "The latest version of Google Chrome Canary web browser will no longer invert some images on websites"
Google has been introducing dark mode in all of its apps recently. The upcoming Android Q update will also feature a system wide dark mode. Users have been asking for this feature from a long time and it's finally coming to other Google apps as well. Most recently, the Chrome browser also got a dark mode. The feature was first available in the Chrome 74, but it had to enabled via flags. In later updates, a dark mode was available across all webpages. However, there was a problem with how the dark mode displayed some images on websites. This has been fixed with Chrome 77.
If you enabled dark mode on the Chrome browser, some images on websites would be inverted and that would look weird. Due to this, certain images would not show up on the page or turned to white. Google knew about this bug and has now fixed it with the Chrome Canary 77 version. The latest Canary version improves the dark mode feature on websites. It brings proper dark elements that were not present in previous versions.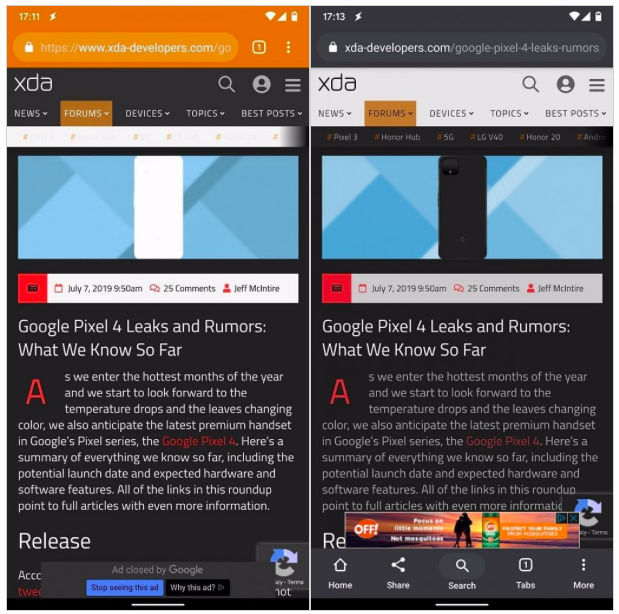 Some of the UI elements on a website were shown just as they were, but that's not the case with the new Chrome 77. As you can see in the above screenshot, the XDA website on Chrome 76 had orange coloured status and URL bar. After the update, these elements are now dark grey. You can also see that the Pixel image has been inverted on Chrome 76, whereas the new update shows it as is. This was one of the problems with the previous version. There are plenty of other colour changes in the example. Some elements are now darker than before, which makes things look better. There is still a lot of improvement possible with Dark Mode. It should be better when Android Q finally launches in October this year. The feature is still in beta on Chrome, so you may experience some bugs. The improvements should be available on the stable release of Chrome very soon.