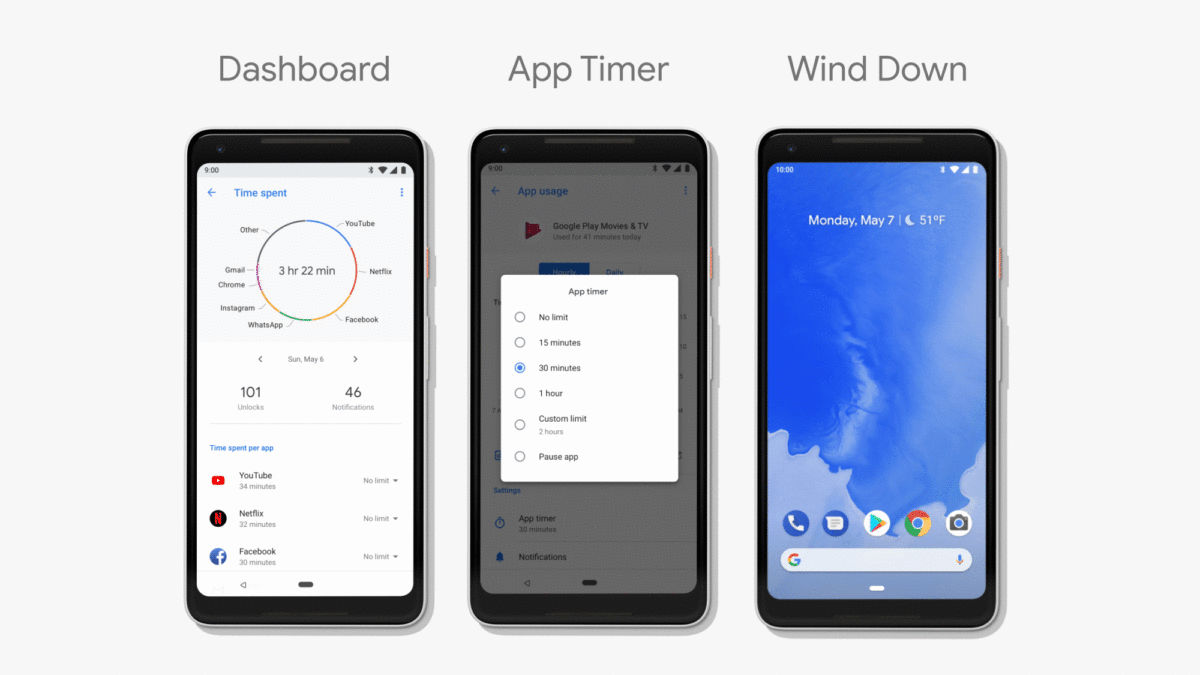 "Digital Wellbeing is a feature found on Google's Pixel phones that help users cut down on their phone time"
If you are a Pixel user, then you probably know about Digital Wellbeing. This is a feature that is exclusive to Google's Pixel phone. It allows the user to set timers on apps, which then blocks you out of the app once the timer runs out. It is useful if you want to cut down on the time you spend glued to your smartphone. Now, the feature will be making its way to Google Chrome browser on Android Q.
You will be able to integrate Digital Wellbeing with Chrome, thus allowing you spend less time browsing the internet. The new feature will be available with the release of Android Q and is currently being tested in beta version. Google has been internally testing the feature with a codename "Chromeshine." When the feature goes live, users will get an option called 'Connect to Digital Wellbeing' in the Chrome Settings, under Privacy. Users could also connect to Chrome from the Digital Wellbeing app as well.
After the feature is enabled, Chrome will send information about your time spent on a website, to the Digital Wellbeing app. You will be able to set the timers yourself and once the time is up, the website will be paused automatically. However, the feature doesn't apply to Incognito Mode. So, if you are browsing in incognito mode, then you will be ignored. As mentioned earlier, this feature will be available only with Android Q, but it could technically work with Pie as well. There are chances that Google will open up Digital Wellbeing for all Android phones, instead of just Pixel devices. Only time will tell though.
There were reports that Google might allow third-party apps to tap in to Chrome's browsing data, but that's not going to happen anytime soon. Only Digital Wellbeing will get access to the data from the browser and it will only happen once the user gives the green light. Would you like to have this feature on Chrome for Android? Let us know in the comments.