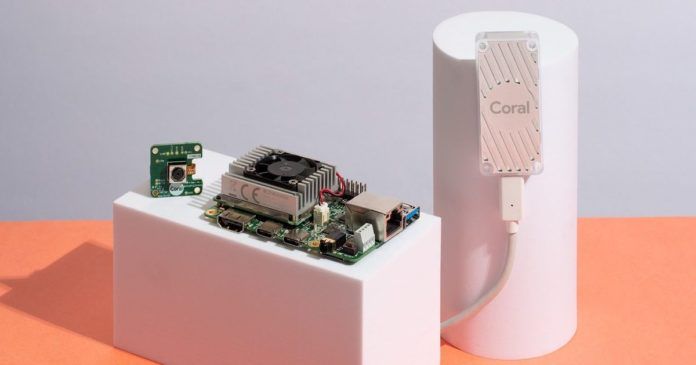 "The Coral platform will be a good boost for developers working on AI-related hardware."
Google announced Coral today, a platform for developers to build on-device artificial intelligence. The end-to-end solution, which is a cheap competitor to the Raspberry Pi, will help developers in creating IoT hardware from the prototype stage to production a lot easier. Google calls Coral a "complete local AI toolkit" with the highlight being the capability to "create, train, and run neural networks locally." Under the platform, Coral offers five products amongst which two are vital basic components – a Coral Dev Board and a USB Accelerator.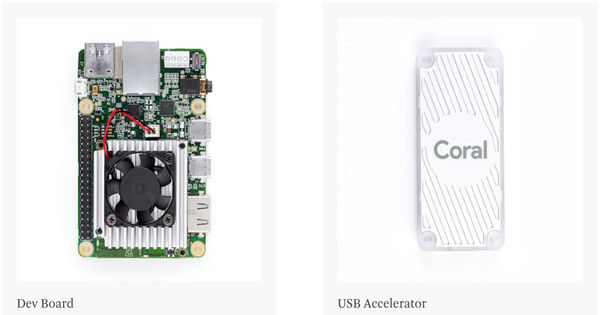 The basic Dev Board is powered by an Edge TPU, which is a miniature ASIC specifically built for machine learning applications. The Edge TPU can execute mobile vision models at 100+ FPS, says Google. The board also has a system-on-module attached with it along with hardware for eMMC memory, RAM, Bluetooth, and WiFi. There's a camera module as well that can be connected to the Dev Board and has to be purchased separately. The USB Accelerator allows for easy integration into any Linux system (including Raspberry Pi boards) over USB 2.0 and 3.0.
On the software side of things, Google adopts TensorFlow and TensorFlow Lite to work in tandem with the hardware. The Dev Board itself costs $160 while the USB Accelerator can be purchased separately for $75. Google has a separate landing page for Coral beta where most of the modules can be purchased right now. If you need more info, the portal also has documentation, datasheets, and sample code available.