"Fast Share looks like a replacement for the NFC-based Android Beam and will not require internet to share files"
According to a new report, Google is testing a new way to share files between Android devices and even Chromebooks. The new feature is called 'Fast Share' and it was discovered in the latest Android Q beta. The folks at 9to5Google and XDA Developers have managed to get Fast Share on their Pixel devices and it seems to be similar to Apple's AirDrop in functionality, letting users share files without the need of internet.
Fast Share uses Bluetooth to share files. It has an interface that will remind you of the Files app by Google. The feature can be used to share photos, files, videos, URLs, text, and more. It is available in the Share Sheet along with other sharing methods and users can recognise it via the Nearby icon. You can also use the feature from the Settings app by navigating to Google > Fast Share.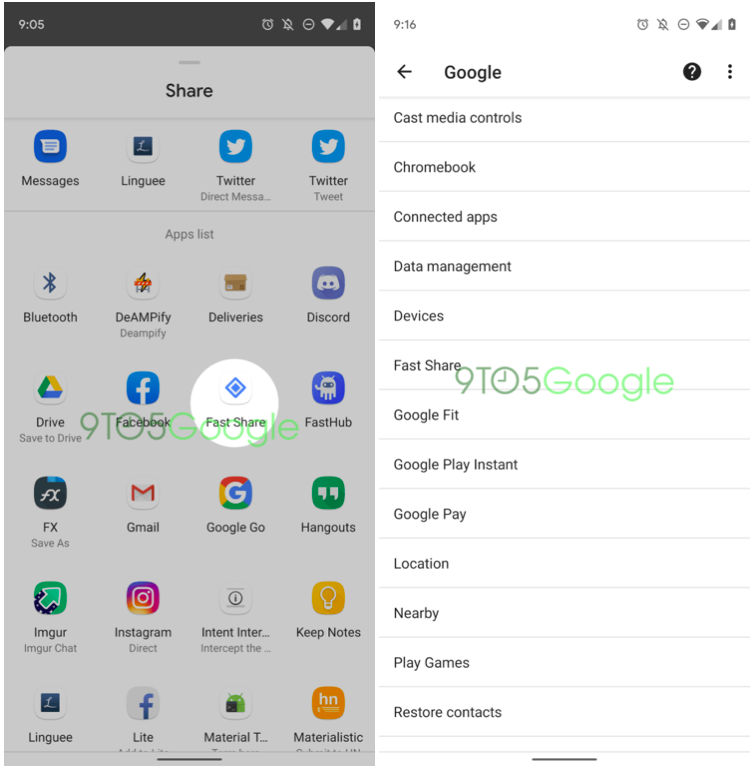 In Fast Share settings, you will first need to add a device name for your phone, and then toggle the feature on. Once this is done, the phone will turn on its Bluetooth radio. Fast Share also requires location to be turned on. The device needs to be in close proximity with the recipient. When you bring two devices close to each other, the Nearby devices option will be shown. You can choose who you want to send to and then select the recipient.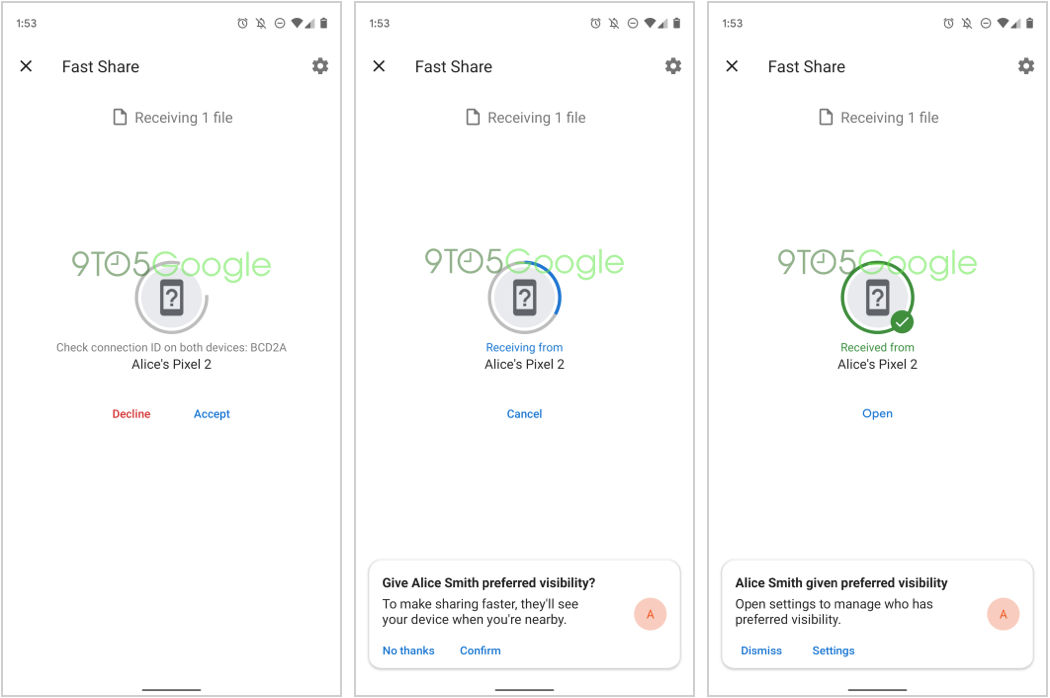 When you send something to another device, a fullscreen UI will show you what's being shared and show a circular progress icon. As per the findings, users will be able to use Fast Share on Chromebooks, smartwatches, and iPhones. If someone is sending you a file via File Share, you will get a notification on your device asking you to Accept or Decline. It will show the device name and other details. Fast Share also includes a Preferred Visibility setting, which allows your phone to be visible only to those who you share with regularly. These people will always be able to view your phone in the Nearby devices menu. It is possible that Fast Share could also work with older versions of Android.