"The feature is live right now in the US, but not all delivery services are supported at the moment"
Google Search and Maps already do a pretty good job finding out places for people to dine. Why not go all the way and also give them the option to get it delivered? That's what Google figured and is now well on its way to do. The company is rolling out a feature where users will be able to order food directly from Search, Maps, or even Assistant, it said in an official blog post today. The feature seems to be live and is rolling out in the US, though the number of delivery services it supports is quite limited at the moment.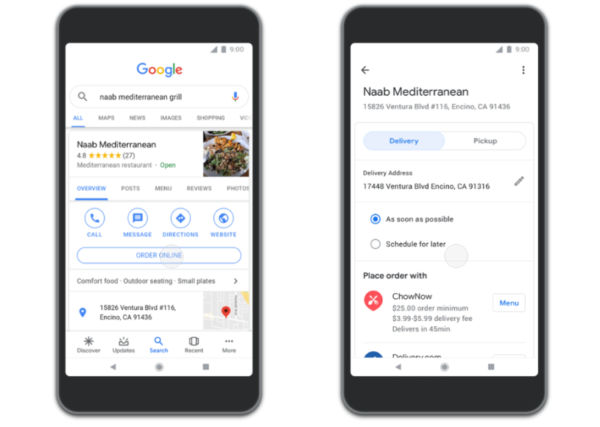 When a user finds a particular restaurant on Search, the result will also show an "Order Online" button (if that restaurant supports delivery), which will take the user through the whole process from start to finish. Next, there will be two options – "Order Pickup," or "Order Delivery." When a user will choose delivery, the interface will ask for details such as an address, delivery time, and delivery service of choice. Google doesn't have its own delivery service so Search currently supports ChowNow, Delivery.com, DoorDash, Postmates, and Slice. We can expect more services to be added soon. Since this feature is currently rolling out, not everyone will be able to see the feature.
As for Assistant, the process is simpler as users can simply bark out the command "order food from [restaurant]" and the process will begin. There's also a handy feature to reorder previously delivered stuff with "reorder food from [restaurant]," command. Obviously, this new feature will be limited to the US for now and there's no official confirmation of other regions getting it anytime soon.