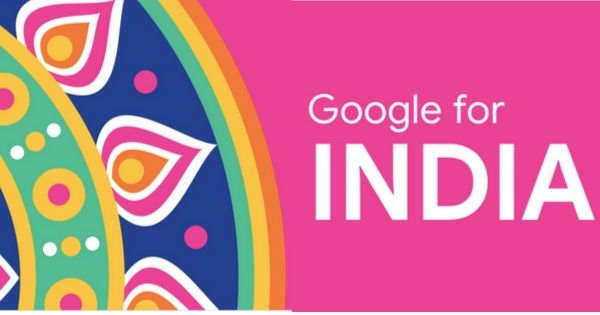 "Google announced new features for Pay, Search, Lens, Bolo, and introduced improvements to Google Assistant"
Earlier today, the fifth Google for India 2019 event was held in New Delhi, where the search giant revealed several new features and improvements to Google products. The company added India-specific improvements to Google Pay, Lens, Search, Bolo, and Assistant. Google even launched a new Research India AI lab in Bengaluru, which will help it advance AI research in the country. Let's take a look at everything that was announced at the event today.
Google Assistant
Google revealed that Hindi has become the second most used language on Assistant worldwide. The company revealed that the Assistant will be available in Hindi on the Android TV too. Moreover, the Assistant will now be able to speak to users in Hindi, without you having to change the system language. It will also bring real-time translation on Android Go and Android devices. Users can simply invoke the Assistant and say 'Hindi Bolo' to enable this. Google also enabled Hindi for video news on Assistant.
The company will also be adding new app actions to Assistant, which would allow users to order food from FreshMenu, Domino's Pizza, and other brands. Google is partnering with Kotak Bank, Healthifyme, and Ola to bring other actions.
Users can now talk to Google Assistant without internet. Any Vodafone-Idea customer can call and talk to the Assistant from a 2G or feature phone by dialling 000 800 9191000. It will work in both Hindi and English languages.
Bolo and Google Lens
Google has also announced a few improvements to Bolo and Google Lens. Bolo is an app that helps children and others read and get feedback from an in-app virtual assistant called Diya. The app is now receiving support for Bengali, Tamil, Marathi, Telugu, and Urdu. The company is also adding more content to the app by partnering with the Global Book Alliance, Katha Kids, and Chotta Bheem.
As for Google Lens, the feature on Android phones and other devices is receiving support for new languages. Users in India can now receiving help from Google Lens in Telugu, Tamil, and Marathi. Once translated, Lens will also let users to search for the word on Google.
Google Pay
Google Pay in India will soon receive new tokenised cards, where only a digital token is sent to the merchant instead of a credit or debit card number – that's right, the payment app will soon start supporting debit and credit cards. This means that when you pay using a VISA card, you don't have to provide the card number to the recipient. The app will generate a random number to make the payment and once the transaction is completed, the token will disappear. This will allow for more secure payments. The feature will also be available for MasterCard and RuPay cards soon.
Related read: 3 ways your Google Pay experience is all set to change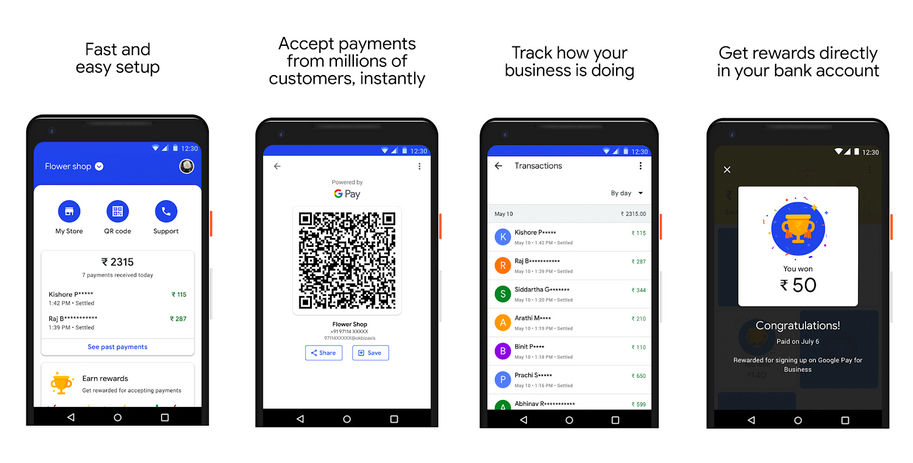 Google is also launching Pay for Business app, which will makes things easier for merchants and businesses. They can download the app from Google Play store and then call Google to get their business verified. A new Spot feature will also be available for merchants to create digital storefronts on the Google Pay app. Merchants can use the app to create the Spot store or they can also create links that will direct the customers to the store.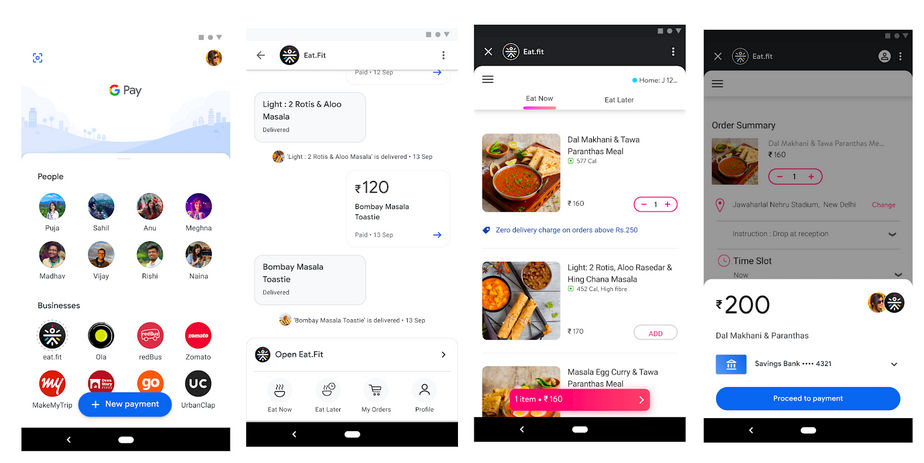 Pay is also getting a Jobs feature that will allow customers to look for jobs in the hospitality, retail, and delivery sector. Users can also apply for the job from the app. It has partnered with Zomato, Dunzo, Swiggy, Delhivery, etc to provide jobs and tips.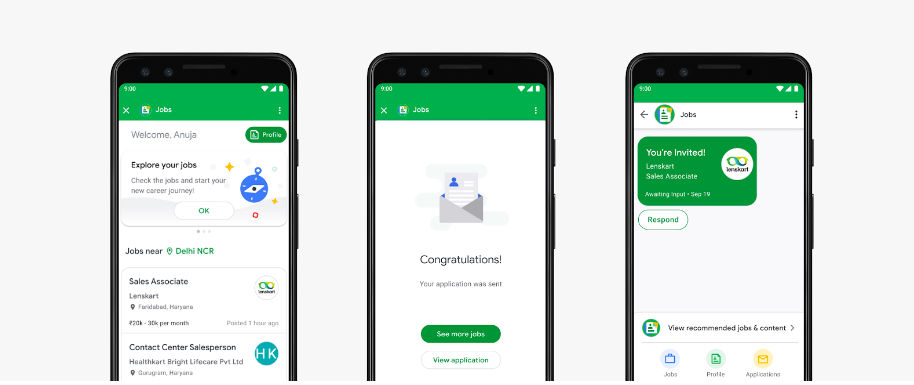 Google Search
According to Google, the Search platform has seen a 10 times increase in queries in Hindi. Google is adding three new Indic languages to the Search page by the end of this year. The company is also adding support for seven new languages in the Discover Tab. This tab is accessible from the home page of the Google App, Chrome, and Google Go.
Those are the main announcements that were made at the Google for India event. What do you think of the improvements to Search, Pay, Lens, Bolo, and the Assistant? Let us know in the comments.