"Google's new patent shows a phone without a notch above the screen and a single rear camera"
Last October, Google unveiled its latest Pixel smartphones, dubbed the Pixel 3 and Pixel 3 XL. While the Pixel 3 continued to offer an 18:9 display with thick bezels above the display, the Pixel 3 XL adopted a display notch for a higher screen-to-body ratio. Now it appears that the Mountain View tech giant is finally planning to join the club of full-screen, notch-free smartphone manufacturers. The company has recently been granted a patent for a phone, which could be the brand's first all-screen phone with an edge-to-edge display.
Follow us on WhatsApp, Click to Join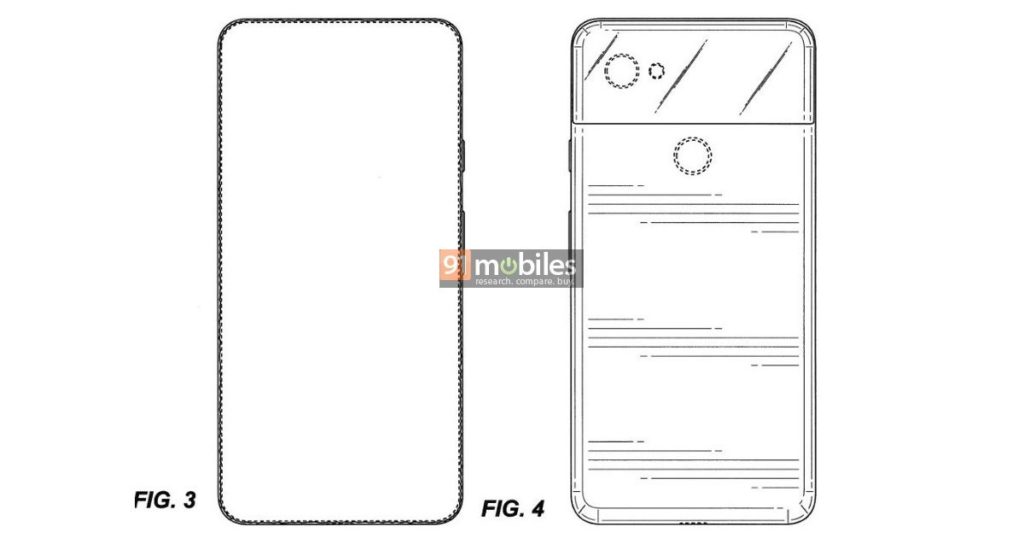 Just a few days ago, a new Google mobile patent appeared on the World Intellectual Property Organisation's website. The listing also includes a handful of sketches of this smartphone, which show off its design. One of the sketches shows that this handset doesn't feature a notch and has a full-screen display – the phone seems to have almost non-existent bezels around the screen, eliminating even the relatively thick chin at the bottom from the Pixel 3 XL. On the rear, the device looks quite similar to the Google Pixel 2 XL. The smartphone has a single primary camera, accompanied by a LED flash at the rear, apart from a fingerprint sensor.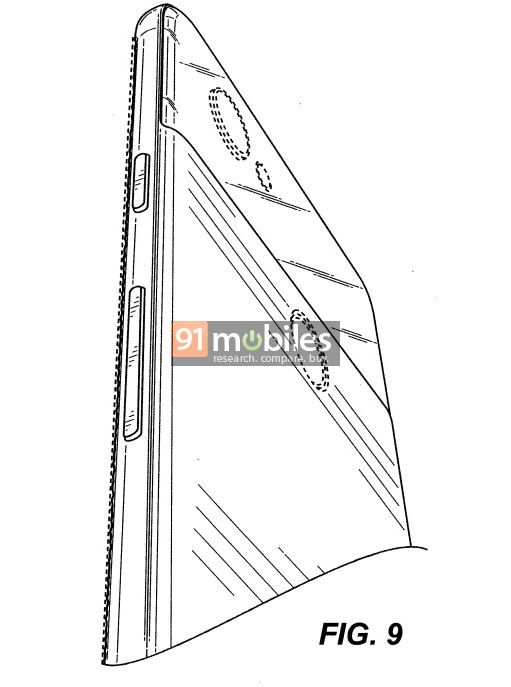 Furthermore, the sketches show that this mobile phone has a two-tone finish at the rear, just like the Pixel 2 XL. The device's power button and volume rocker seem to be placed on the right side, while the left side appears to have a SIM card tray. At the bottom, you can see a USB Type-C port, while the top contains a microphone. The phone doesn't have a 3.5mm headphone jack, just like the 2nd-gen and 3rd-gen Pixel phones.
Google full screen smartphone patent
Unfortunately, the patent hasn't revealed anything else about this Google phone. Also, it's not clear where the selfie camera will be placed on this device – there's no notch or a punch-hole design to house the selfie camera. The sketches don't show the presence of a sliding camera mechanism either, which some phone makers have used to offer a truly bezel-free design. At the moment, it can't be confirmed if this will be the design of the next-gen Google Pixel smartphones.
In related news, Google is reportedly working on affordable versions of the Pixel 3 duo, which are expected to arrive as the Pixel 3 Lite and Pixel 3 XL Lite. We've already seen a handful of CAD-based renders and 360-degree video of these devices. The alleged Pixel 3 XL Lite was recently popped on the Geekbench. Sadly, as of now, there's no word when the is planning to officially launch these phones.