Highlights
Gmail, Google Drive, and Google Search are facing an outage
Users are reporting problems with uploading attachments, log-in, and more
Google has acknowledged its services are facing a disruption
Google services are experiencing an outage at the moment. Several users around the world, including India, are facing issues on Gmail, Google Search, and Google Drive. At the time of writing this story, close to 1800 users reported issues with Gmail on Downdetector.in. In most cases, users are reporting being unable to upload attachments on Gmail. Others are facing log-in issues and are unable to receive new messages. On Google Drive, users are reporting file syncing and app loading issues.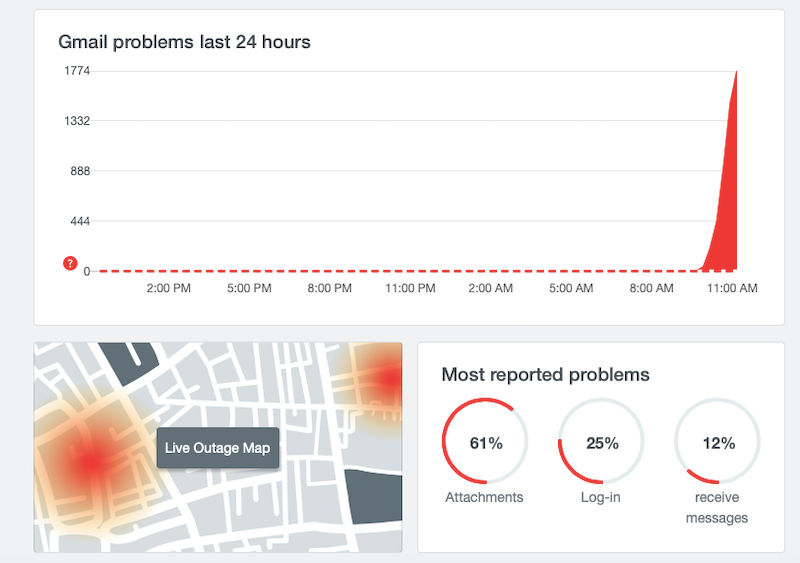 Google has acknowledged that its services are facing disruption on the G Suit Status Dashboard site and is looking into the matter. It is unclear at the moment what's causing the outage and when exactly services will resume normalcy. We will update this story as and when Google gives an official response.

As per DownDetector, the issue is being faced by users across the world, including India, Malaysia, Japan, and parts of Australia. As per some reports, the problem also seems to be affecting Google Docs, Google Meet, and Google Voice applications.