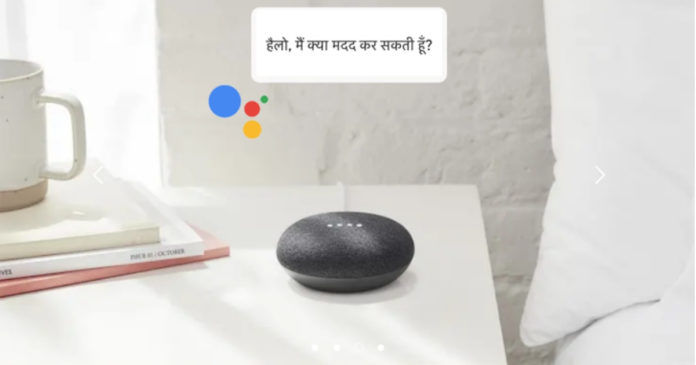 "Google Home users in India can now converse with their smart speakers in Hindi as well as English"
Search engine behemoth Google rolled out the Google Assistant in Hindi earlier this year in March. Later, in the light of Google Home and Home Mini launch in India, the company announced at its Google for India event in August that the smart speaker will get the support for local language as well. The company has finally gone ahead and added the support for the language in Google Home, allowing users to converse with their smart speaker in Hindi.
Google Home can now converse in both Hindi and English at the same time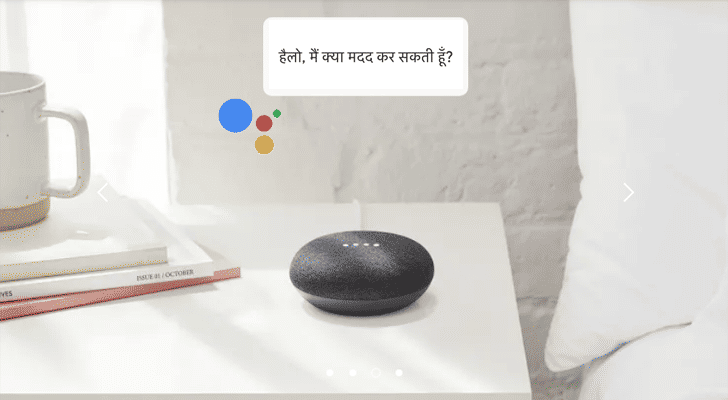 Google Assistant on both smartphones and Home speakers can now be configured to pick between two languages, with Hindi as one of the options. In order to change the language, users will need to head to the Google Home app and open the Account tab in the bottom right corner and select Settings. In the settings menu, move to the Assistant tab and click on languages, which will bring up the list of languages. You can select Hindi and English as your preferred languages. After this, you can give a command to the Home speaker in both languages and it will respond to both.
Google's Digital Wellbeing comes to Home family
Apart from the support for Hindi, it seems that Google is also rolling out its Digital Wellbeing platform to the Google Home family as well. Notably, the feature was earlier exclusive to Pixel line-up and recently made available to the Android One line-up as well. Now, a Reddit user reported having the beta version of the feature running on the Google Home speaker. The screengrab shared by the user shows the Digital Wellbeing option in the Settings menu of the smart speaker.
As of now, the app only has two features – Filters and Downtime, where the former can filter content and the latter can set downtime duration. Based on this, we can expect the rollout of the feature soon; however, Google has not confirmed anything officially. To recall, Digital Wellbeing was announced by Google at its I/0 2018 event. The new app brings an array of features including Dashboard, Wind Down mode, and more.