"Google has expanded its smart speaker lineup with the Home Mini and Max"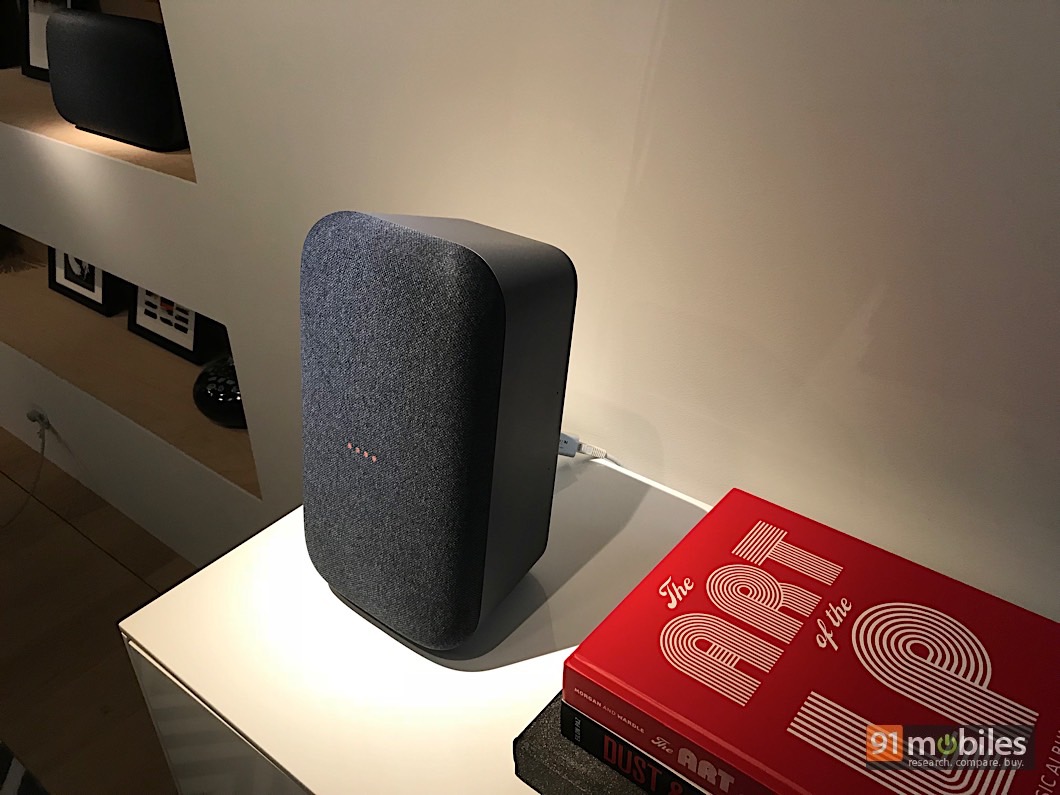 At Google's big launch event in San Francisco last night, the company took the covers off the next-gen Pixel smartphones, namely the Pixel 2 and Pixel 2 XL (first impressions). Thanks to a few leaks over the past few weeks, we also knew that Google planned to unveil the Home Mini, a pocket-sized take on the Google Home. In a surprise move, the company also launched the Google Home Max, a powerful smart speaker that offers 20x the sound output of the Google Home. The speakers come with support for Google Assistant, letting you control them through voice commands. They also feature four LEDs to notify you when they're being used.
The Google Home Mini is a puck-shaped speaker that can literally fit into the palm of your hand. Encased in a mesh fabric material, it comes in Charcoal, Chalk and Coral colours. At $49
(~Rs 3,189), it's aimed at users who aren't completely sold on the idea of a smart speaker.
The Home Max, on the other hand, is one for the audiophiles. Priced at
$399 (~Rs 26,000)
, it's more expensive than Apple's yet-to-be-released Homepod. Apart from the dual 4.5-inch woofers, it also features something called 'Smart Sound', which essentially fine tunes the sound to suit the room it's placed in. You can place the speaker in either horizontal or vertical orientation, although the latter will only output sound in mono. This is in case you want to pair it to another Home Max for enhanced stereo sound.
Given that the Google Home itself hasn't been launched in India yet, we're not sure if and when Google will make the Mini and Max available here. We won't be surprised if it does though, given that
Amazon just dropped its Echo lineup
of Alexa-powered smart speakers here this week.
Photos by Deepak Dhingra