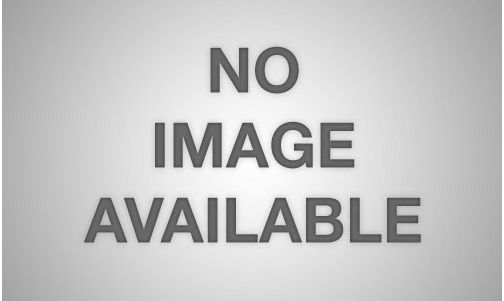 The biggest event of the year- Google I/O from the internet giant Google kicked off today. In its more than 3 hours long keynote, company introduced lots of new offerings as well refresh of its existing services. Though, the event is more developer centric but it also showcases Google's products and services oriented towards customers. But, if you were looking for some futuristic product from Google viz. Google Glass released last year or even upgrade to Android JellyBean 4.2 version to Key Lime Pie or even JellyBean 4.3, as many rumors were suggesting, than you're likely to be disappointed. Heck, Google didn't even launched any Nexus devices. This I/O for Google have been more about its two platforms Android and Chrome, and unifying its various services like Google Search, Google Maps, Google+, Play Store, etc. with same design language and improved experience across multiple platforms and various devices. We bring to you summary of major user-centric announcements from Google I/O-
Rapid Rise of Android and Chrome
The event kicked-off with increasingly faster rate of adoption of
Android OS
:
Since inception, more than 900 million Android devices have been activated
Over 48 billion app installs from Google Play Store
Around 2.5 billion apps are installed every month
Google also share that its browser
Chrome
is being used by more than 750 million active users.
Google Play Game Services- Android becomes a gaming device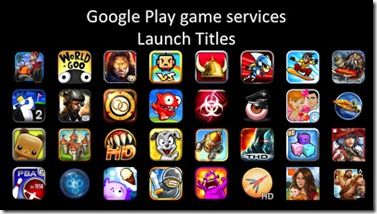 Google Play Game Services just makes gaming on the Android a lot easier and more fun. It will be having following features-
1) Cloud Saves:
Save your game at any level and continue playing from it in any device. This way you don't have to replay level 1 again.
2) Leaderboards:
We obviously like to share our achievements with the world and even see where we stand. Leaderboards use Google+ to track high scores across friends and across the world.
3) Real time multiplayer:
The service allows to connect up to 4 devices using Google+ for cooperative or competitive gaming. The best part of this service is that not only Android, but users can get this functionality on iOS as well. At the time of the launch, this service is enable for few games like
World of Goo
,
Super Stickman Golf 2
,
Kingdom Rush
,
Eternity Warriors 2
and many more.

Google Play Music All Access- Music anytime, anywhere
Google is taking on music streaming services like Pandora and Spotify (not available in India), iTunes, Flipkart Flyte Store, etc. which offers songs at a monthly subscription fees or allows purchasing of songs individually. Google is bringing subscription based music service for $9.99 a month which enables users to listen to the songs streamed from the internet across any Android device or on web. It will be have some really good options like-
1. Ability to create a radio station based on song or artist one likes.
2. Never ending playlist by expert recommendations for more songs.
3. Ability to add one's own songs on the database as well, which allows saving up to 20,000 songs.
Search- It's all about Voice
Search is the core functionality of Google, something which made it what it is today. Over the years, Google has made several changes to the search feature though Knowledge Graph, Google Now, etc. We simply love the
Google Now
and its efficiency, but one thing in which Siri was good at was its voice command feature. Today, Google bought voice search functionality to computers which can be simply activated by saying
'OK Google'
and then asking the query. Google will understand the context of the query and will answer accordingly. Google also introduced some new cards in Google Now- Reminders, Book/Music/Movie recommendations and more. They all will work with voice commands.
Google+ – New Design and Image enhancements
Google revamped the interface of Google+, which will show a
magazine like layout
with 2 to 3 columns depending upon the device on which it is opening. New design focuses on image and video updates. It's a responsive theme which will work across devices of any size. Google will also bring
auto-hashtags
to the user post depending upon what the post is about. Google+ also improved its image enhancing capabilities with several wonderful options like-
Auto Backup- The images captured in the smartphone can automatically be uploaded to the private album on Google+, which gives free storage for images of size 2048 pixels and 15 GB storage for full size pictures.
Auto Highlight- If you've taken tons of photos and you don't have times to go through each of them, then this options seems really nifty. It will remove the duplicate pictures, blurry pictures and poor exposures.
Auto Enhance- It's a one click button to automatically improve brightness, contrast, saturation, etc.
Auto Awesome- It can turn multiple photos into a single photo, create panoramas, filmstrips and more.
Google Hangouts- Google Talk meets Google+ Hangouts
With Google's so many chatting products like Google Talk for text conversations, Google Hangouts for video chats, etc., it's very confusing to use what because some supports video calls, other support photo-sharing , etc. Google Hangouts aims to bring multiple ways of chatting into a single app which can be used on Android, iOS and web and allows sending of text, images, and live videos. Google also brought emoji to make the make the chats interesting and fun.
Google Maps- A Map for every person and place
Google also redesigned UI of Google Maps highlighting the places and integrating it with Google+. Over the period of time, the maps will become more personalized as user can star favorite places, give reviews, share with friends. It has also added reviews for places like restaurants from Zagat. Google has also update Google Earth which allows 3D view in the browser.

Samsung Galaxy S4- Pure Android experience
Though Google didn't launched a dedicated Nexus device, but if you loved the power-packed
Samsung Galaxy S4
, but hated the fact that it has so many bloatware apps and even consumes more than 45% storage out of 16 GB internal storage, then Google announced Galaxy S4 with Nexus UI. It will be priced at around $649 on Google Play Store starting June 26th and will have the biggest advantage of Nexus devices- stock Android experience and faster software updates. That's it from us about all the major announcements from Google I/O. Stay tuned for detailed review of these apps and services. Which announcement you're most excited about?