"Here's a rundown of some of the features of Google's upcoming Android P"
At its annual developer conference, the Mountain View giant Google shared some interesting insights on what users can expect from the next version of Android, namely Android P. We used the word 'interesting' because this time around, the company is bringing features which will keep your usage in check and will make you use your phone less. And that's just the tip of the iceberg. So if you'd like to know more about all the features which will be shipped with Android P, then read on.
Dashboard, Wind Down and more
Let's start by addressing the elephant in the room – how will Google limit your phone usage with Android P? Well, as per Google 'technology should help you with your life, not distract you' and therefore, the company is introducing the Dashboard application with Android P which will give users an in-depth look at their phone usage. This will include the total number of minutes you've used your phone in a day, how long you've used a particular application for in a day and the total number of notifications you've received.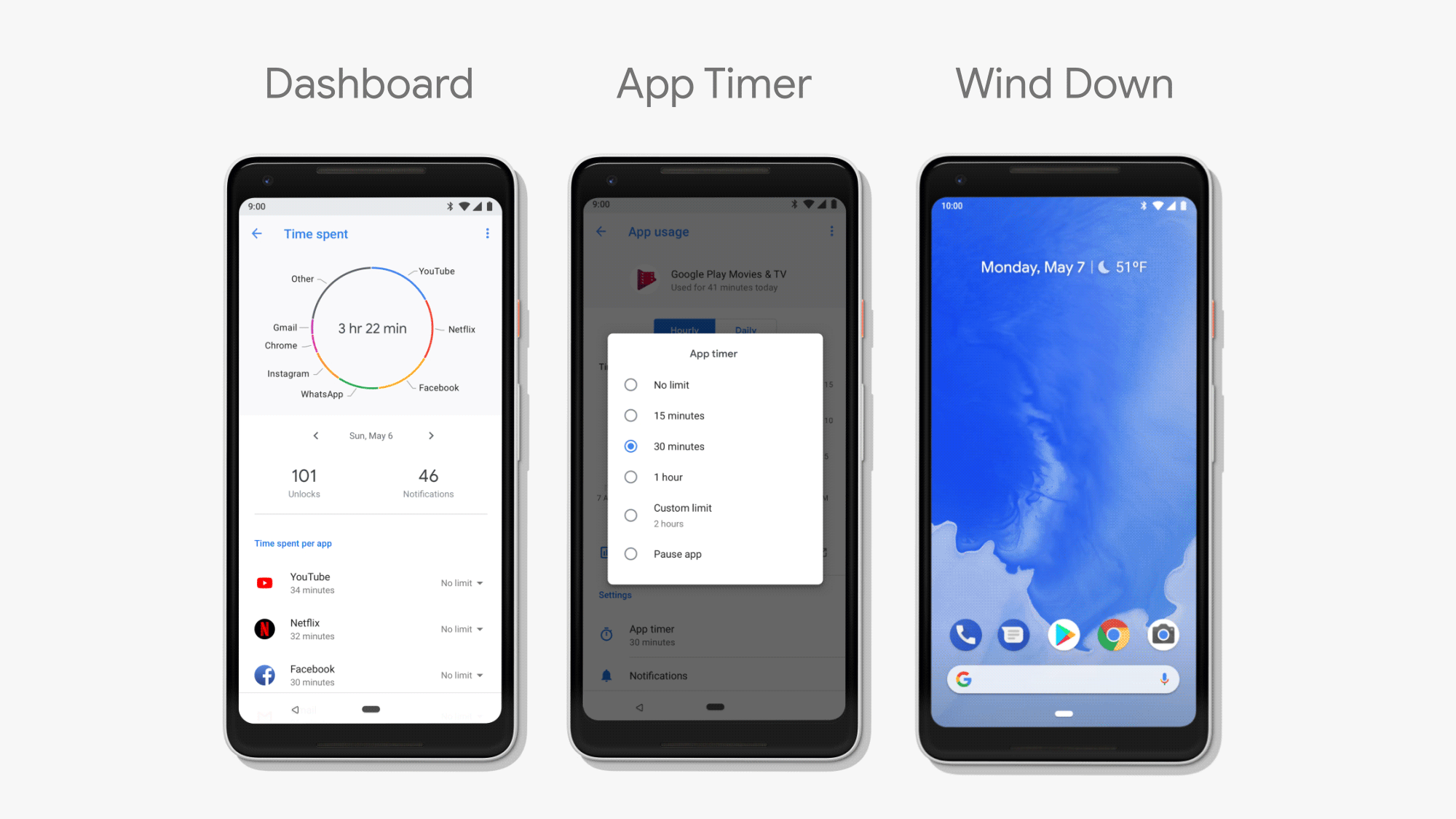 What's even better (or worse) is that users can restrict themselves from using a particular app by setting the number of minutes they should use that app for in a day. Once the timer runs out, the app will switch over to what the company calls 'pause mode' and the app's icon will be greyed out. Consequently, the app will only open if the user reverts the settings in the dashboard application.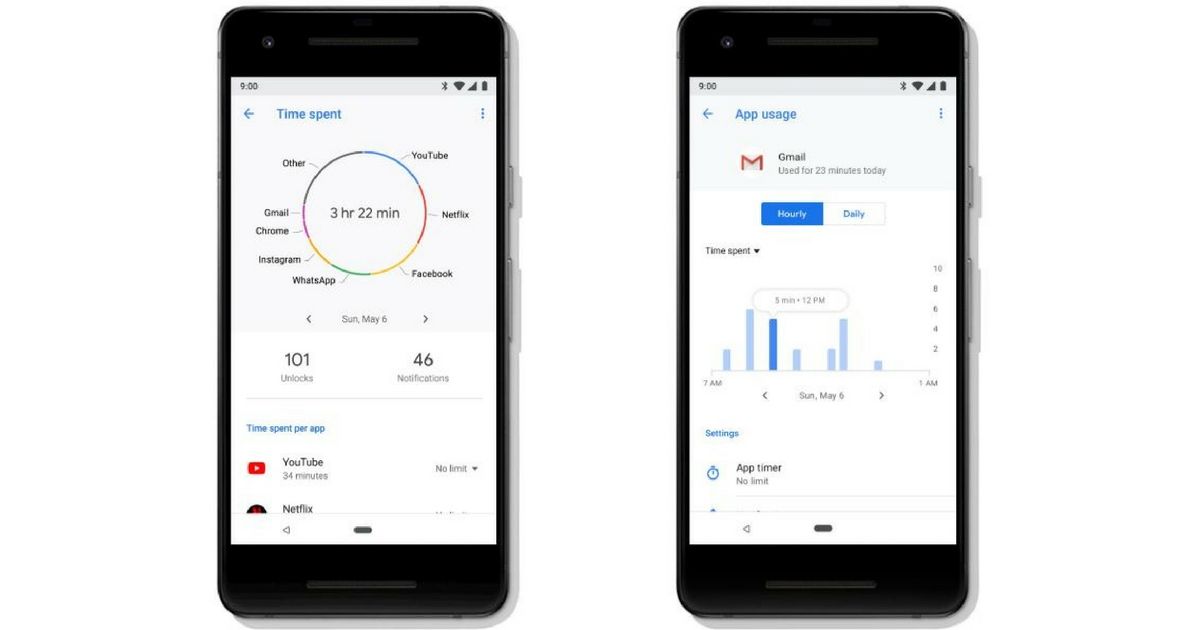 Google has made revisions to Android's 'Do Not Disturb' mode too, which has been tweaked to not give any visual indicators about any incoming notifications if a smartphone running Android P is set to DND mode. When in DND mode, only notifications from starred contacts (which can be set beforehand) will reach the user. Google has even introduced a new gesture called Shush, wherein a user can simply flip the phone flat on a table to enable the DND mode.

Lastly, Google has come up with a feature called 'Wind Down', which automatically puts the phone in DND mode and fades the entire UI to greyscale when it's past a user's pre-specified bedtime.

Actions and Slices
Not all features introduced at Google's I/O event today are geared towards limiting a user's phone usage. For instance, Actions and Slices bring intuitive ways to interact with third-party applications on your smartphone. Let's talk about Actions first. With App actions, Google is making use of AI to automatically predict what you'll want to do next with your smartphone. As an example, if you connect your headphones to your phone and go to your homescreen, then you'll get an action below the Spotify app to resume your playlist. Actions can appear anywhere – on a user's homescreen, in the launcher or even in the Google Play store.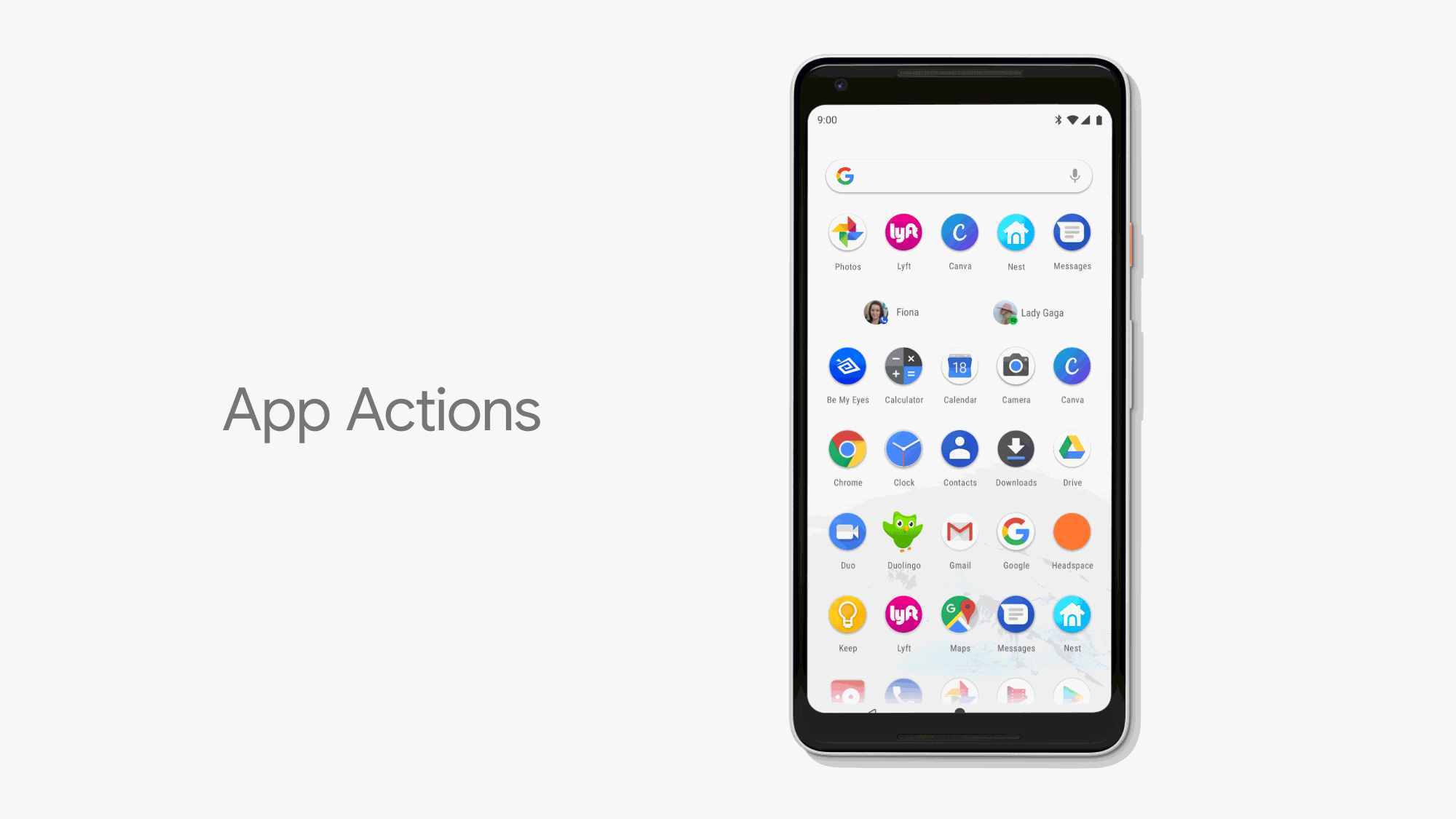 Slices, on the other hand, can be considered as a quicker implementation of Google's Instant apps wherein, the AI will present a snippet from an application when searched for on the Google search bar based on a person's usage patterns. For instance, if you usually use Lyft app to commute back to home from work, then searching for the term 'Lyft' on the search bar will show a small widget of the app with details for the nearest cab and the option to book it.
Gestures
When Apple ditched the home button on the iPhone X (review), the company had to come up with a new way of navigating through the phone. Well, Google has taken some cues from its competitor and has introduced a similar gesture-based navigation system for Android P. Before you press the panic button, we'd like to assure you that Android P will still have traditional navigation buttons like the back, and the home key. However, the recent apps button has gotten the boot and instead, users will now have to swipe right from the home key to see their recent applications.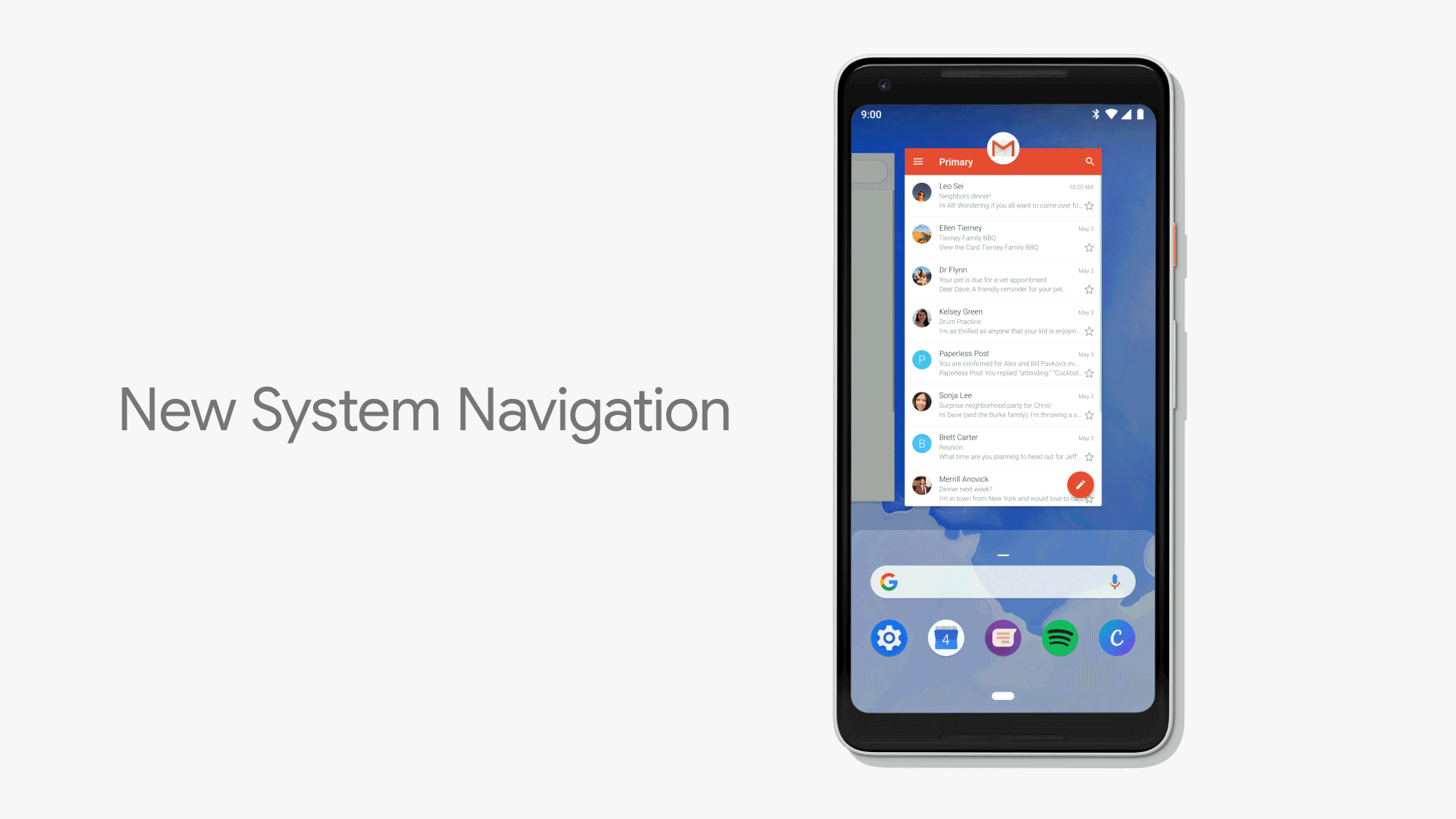 Moreover, swiping partially up from the home button will take users to the Overview page, which is similar to the recent apps tray albeit has a row of predictive apps at the bottom and a search bar at the top. Users can even select text from applications present in the Overview page without actually opening them, which is a nice touch.
Adaptive battery and brightness
As we mentioned previously, most of the features from Google's upcoming Android P rely heavily on AI. With the latest delicacy of Android, the company is betting on AI once again to better your smartphone's battery life. To do so, Google has partnered with Deep Mind, a leader in AI research and applications, and has introduced a feature called Adaptive Battery in Android P. With this, the smartphone will automatically prioritise battery power for a user's most used applications.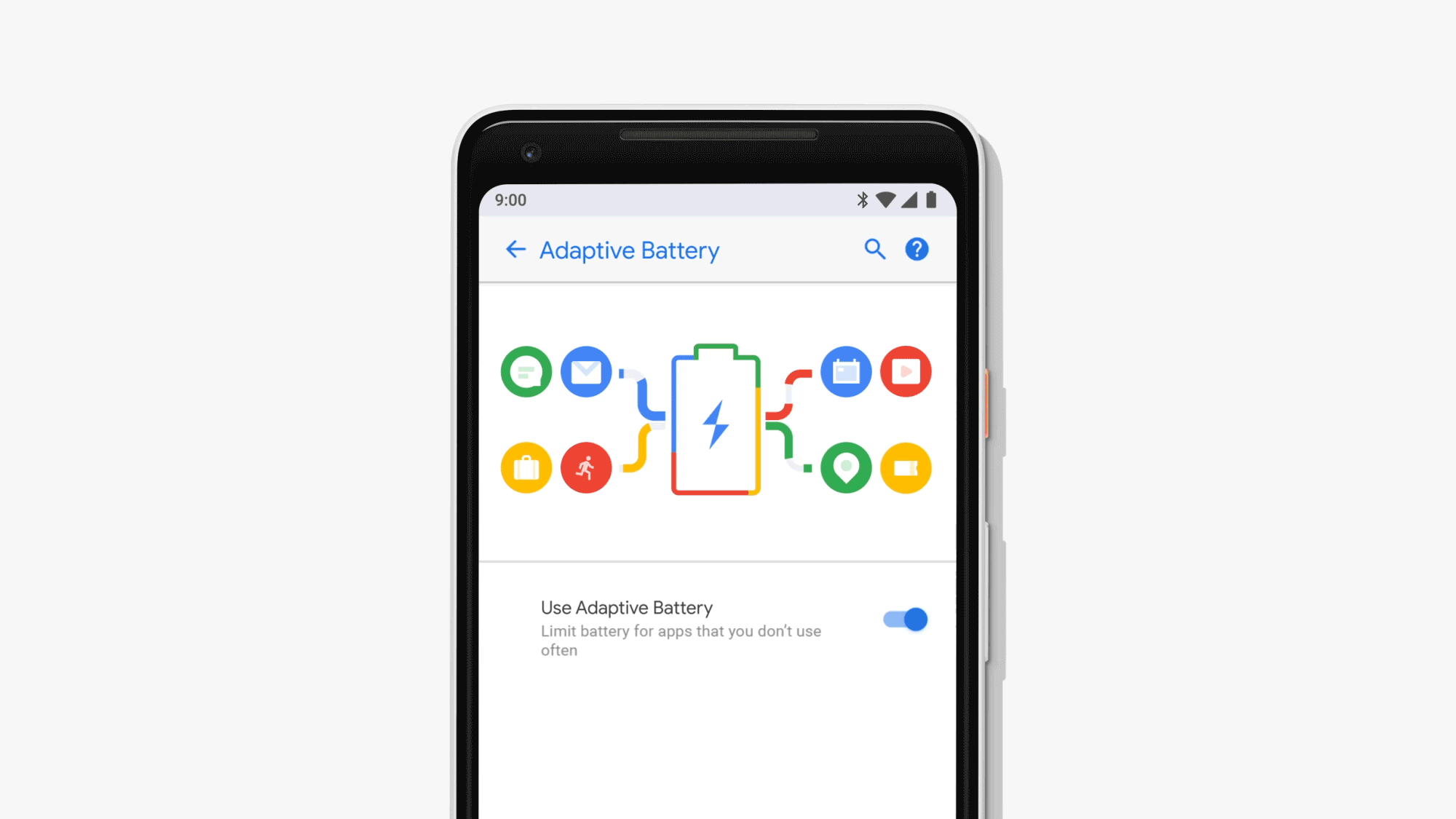 The company has also introduced Adaptive Brightness with Android P, which will learn from a user's habits while taking ambient lighting into account to adjust the screen's brightness levels. Therefore, if a user increases or decreases brightness at a certain level, the smartphone will factor that in and make adjustments accordingly.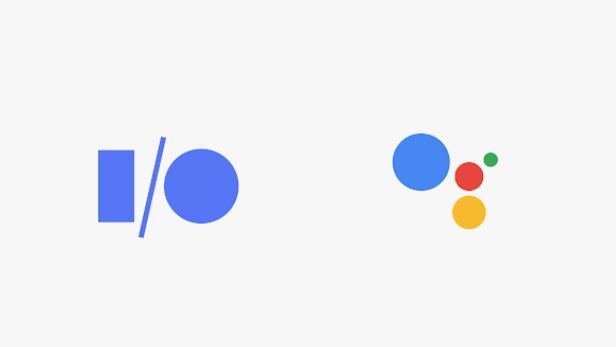 If you're interested in testing out some of the new features, then you can download Android P Beta on your smartphone right now. Unlike previous years, Google is opening up the beta program to other devices other than its Pixel smartphones, including the Sony Xperia XZ2 (first impressions), Xiaomi Mi Mix 2S (first impressions), Nokia 7 Plus (review), Oppo R15 Pro, Vivo X21, OnePlus 6, and Essential PH‑1 (first impressions). For more coverage on Android P and everything showcased at Google's I/O event, stay tuned to our blog.