"The new Google Photos app breaks away from Google Plus to become a personal cloud storage tool."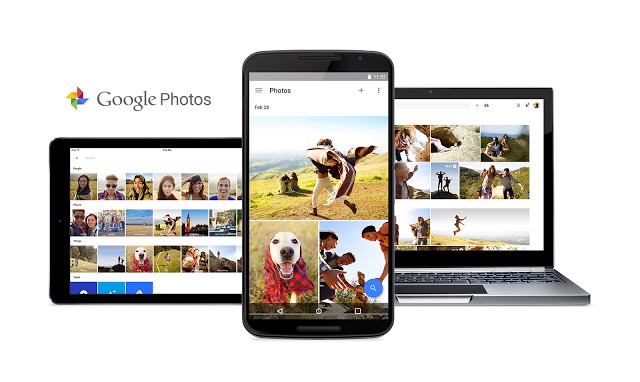 At Google's annual I/O developer conference, the announcement that created the biggest wave had nothing to do with Android M or Android Wear, and instead revolved around its
Photos
app. By separating itself from Google+, the new
Google Photos
app aims to be a standalone, secure space where you can store all your photos and videos, and access them across devices privately.
But what makes Photos even better is that Google is offering unlimited storage for all your photos and videos, for free, effectively trumping alternative cloud storage services like
Dropbox
and
Flickr
. You can store photos up to 16MP in size and videos up to 1080p, which should be sufficient for most users. If you have higher-resolution files and want to save the uncompressed versions, you'll need to use your own Google Drive storage though. You can enable an automatic back up and sync over Wi-Fi or data, or do it manually.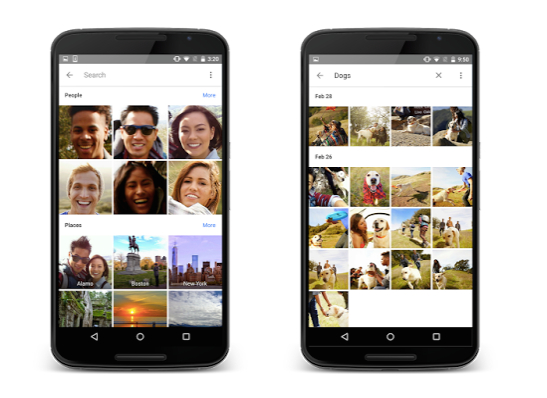 Just like Moments and Collections on iOS,
Google Photos
lets you pinch and zoom to view your images by week, month or year. Google automatically groups your images by people, place and type, so you can just type in the search box to look for something specific.
If you want to organise your images, you can group them into 'Collections' like an album, movie, story, animation or collage. Google has also included an 'Assistant' feature, which provides smart suggestions about when you can make a Collection, even doing all the hard work for you.
Google Photos
stores all your files privately, but you can share photos and videos to social networking accounts and other services if you want. In addition, there's a feature called Shareable Links, which creates a specific link to a photo or group of photos, that you can then share with other people. Recipients don't need to have the app installed to view the shared photos, but if they do, they can choose to add them to their own library. Google's also added a handy multi-selection gesture to Photos, where you can press and hold a photo, and then drag your finger down the list to select multiple files.
Google Photos
app is now available to download on
Android
,
iOS
and the
web
.