"The new changes in the Google Map bring seven separate tabs with a 'More' button, which adds up to the shortcut for the search feature."
Google has been working to speed up its discovery of places on the Maps app by adding more shortcuts and additional features. Google Maps has been a guide whenever the users want to explore new places and with the addition of the shortcuts, it can be even more convenient to use.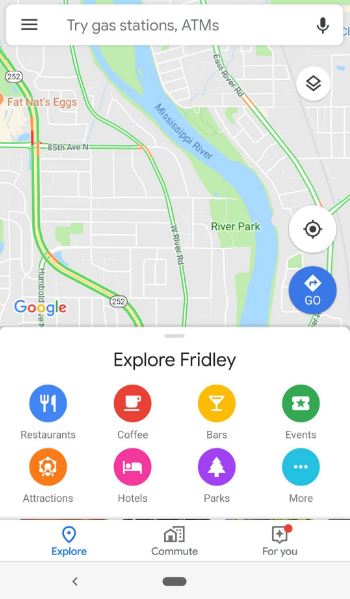 With the latest UI, the number of icons has been doubled in the Explore tab and there is a total of eight tabs, which consist of seven specified buttons and a 'more' tab to pick options from. Among the other tabs, users will find the name of the hotels and parks, which did not appear before.
Currently, users have four icons on the Explore tab of the Google map. One of the tabs opens up a detailed list of option to choose for the users. The other tabs help to explore the restaurants of that area, bar and other popular places.
With the addition of the new tabs, it is now easier to find parks without typing for it in the search bar. Although the 'More' options contained some of the recommendations for hotels, the separated button for the same adds more visibility and convenience of searching.
The latest change in the Google Map can be found from the Play Store. It is important to note that these features have been provided as a server-side test and are not dependent on the app version.