"These updates will be real-time, so you'll be able to choose your mode of travel better"
While public transportation is the only alternative for driving your own vehicle or getting a cab, dealing with late buses and crowded subways is not a pleasant experience, especially if you're rushing to work. To address this, Google Maps going forward will warn you about these hassles. The latest Google Maps update brings live traffic status updates for buses and is leveraging on its traffic data to estimate bus arrival times. Maps will also display potential delays during the travel to the destination as well.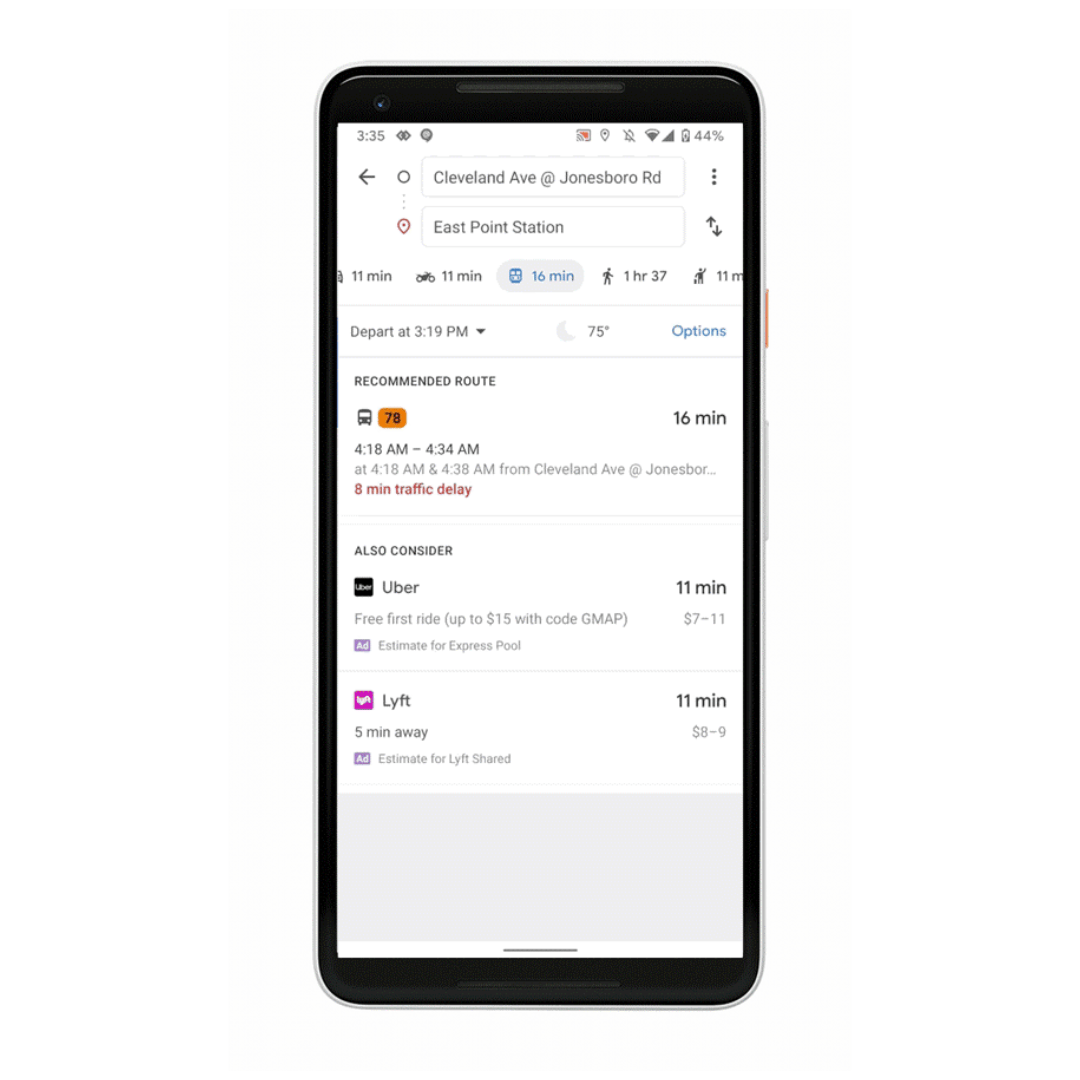 Furthermore, Google will now include crowdedness prediction for Subways to let users know what they're about to deal with going in. These updates will be real-time, so you'll know what's coming and be prepared. These new features to Google Maps are rolling out in nearly 200 cities around the globe to iOS and Android devices starting today.
Separately, Google Maps was recently spotted testing a new off-route alert in India as a safety measure for users opting private cabs or public commute. This will keep users informed about the route being taken or whether there is any deviation. It would also push alerts to users' phone every time they are sidetracked from the actual path by 500 meters. Moreover, it wouldn't reroute the destination, like it used to before, instead, will push alerts. It is an opt-in feature, so users have to enable it manually every time they start a journey.