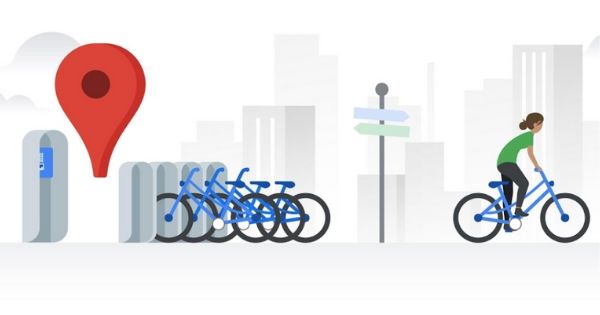 "In New York, Google has been testing this service since last year and users were able to locate bike-sharing stations right from Google Maps"
Google has just announced that it will now show real-time information on bike-sharing services on Google Maps in 24 cities around the world. Bike-sharing as a trend has been booming in the last year or so and is used by customers to travel short distances in a city. The service is convenient, affordable, and fun to use. It is most popular in the US and Europe, although it is spreading to other regions as well. Now, customers can use Google Maps to locate these stations in a total of 24 cities in 16 countries.
The feature has already been live in New York since last year and has been extensively used by customers looking to use bike-sharing services. Google will show real-time information on the number of bikes available at a station and whether there is a docking spot available when you arrive at the station. If you're in the US, Google Maps will now show this information in Chicago, San Fran Bay Area, and Los Angeles.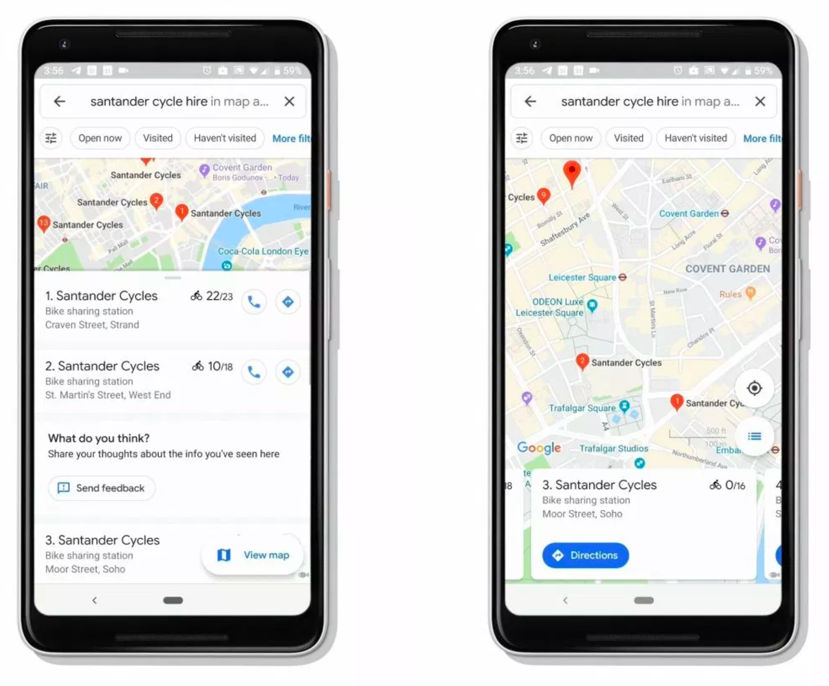 In a blog post, Google stated that the feature was possible thanks to a partnership with Ito World. Google uses the global bike share data feed provided by Ito World to show the location of bike sharing stations and other information on Google Maps. This is definitely a great feature for users of bike sharing services. Often times, users turn up to a docking station only to find that there is no space to park. Google Maps already shows nearby Lime scooters in regions where the service is available.

Apart from being available in the three new cities in the U.S, Google is bringing the feature to Google Maps users in Berlin, Brussels, Budapest, Barcelona, Dublin, Helsinki, Hamburg, Kaohsiung, London, Lyon, Madrid, Mexico City, Montreal, New Taipei City, Rio de Janeiro, Sao Paulo, Toronto, Vienna, Warsaw, and Zurich. The feature will be available in Google Maps on both Android and iOS. Google also said that this feature will be available in other cities in the future.