"The Nest Mini will be a follow-up to the Google Home Mini, and reports claim it to offer better audio, wall mount and more."
Google Nest Mini will be the second generation follow-up to the Google Home Mini launched in 2017, reveals a report by 9to5Google. The publication cites a "reliable source" to state that an all-new Google Nest Mini may be launched in fall 2019, alongside the anticipated Google Pixel 4 smartphones. The report also claims knowledge on the feature set of the speaker, stating multiple tweaks and improvements to the budget smart speaker from Google's ecosystem of products.
According to the report, the new Google Nest Mini will follow Google's newly announced nomenclature for smart home devices, where all smart hubs and speaker systems will be categorised under the Nest brand. Furthermore, the Nest Mini will follow a similar trajectory of evolution as the Amazon Echo Dot, which evolved to present better audio quality, design and ergonomics in its new generation. As a result, the new Nest Mini will likely come with a slightly larger footprint, while retaining the overall design of the product.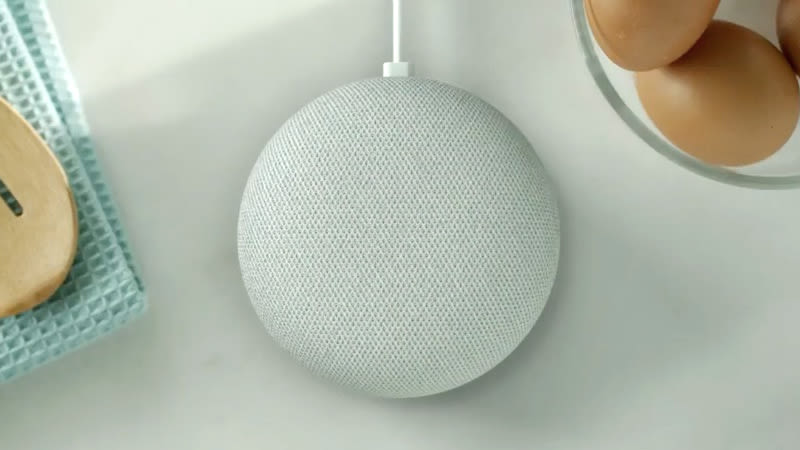 The biggest improvement for the Nest Mini will be in audio quality, with better bass delivery, higher audio volume and better all-round audio quality at hand. The Nest Mini is also expected to add a 3.5mm audio jack, which should offer signal output in order to give the Nest Mini the functionality of the now-discontinued Google Chromecast Audio. This would be a versatile feature that would enable users to turn their standard speakers into wireless ones powered by the Google Assistant, hence giving them the first taste of how the Google Assistant works.
The report further states that Google will be integrating a wall mount into the Nest Mini's body, in light of how popular third party wall mounts proved to be for the Google Home Mini. This should further help in the overall ergonomics of the device. Finally, 9to5Google claims that like the rest of the Nest lineup, the Nest Mini will also feature some sort of proximity sensor in order to maximise the features that can be accessed by it. It remains to be seen how this feature is implemented, since proximity awareness is better utilised by devices with displays.
As for the price, 9to5Google expects the Nest Mini to largely cost about the same as the previous Home Mini, which premiered in the US at $49 and was sold in India at Rs 3,999. Given its budget pricing, it will be interesting to see if the Nest Mini helps Google increase the user base among the IoT devices category, where the biggest battle right now lies in Google and Amazon's ecosystem war.