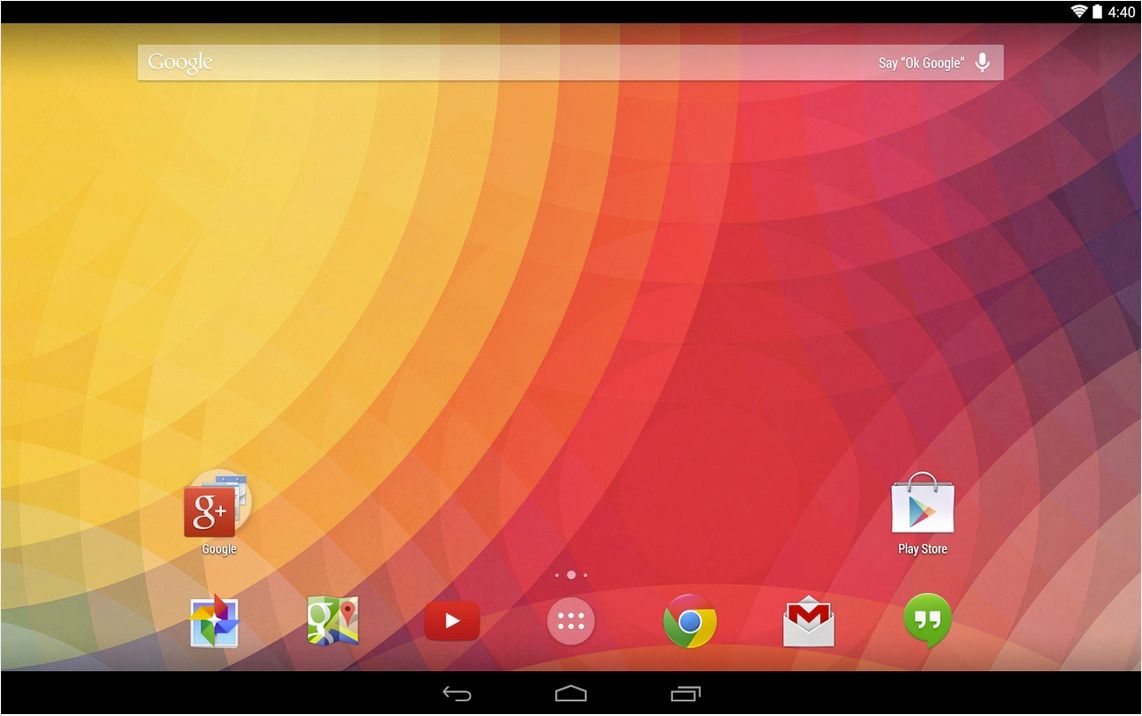 "The Google Now Launcher is no longer exclusive to the Nexus 5, and is now available for all Nexus and GPE devices"
We
knew it was coming
, though we were hoping it'd be available for all Android devices. The Google Now Launcher, as seen on the
Nexus 5
, is now available
on the Play Store
, but only users of Nexus and Google Play Edition can download it as of now.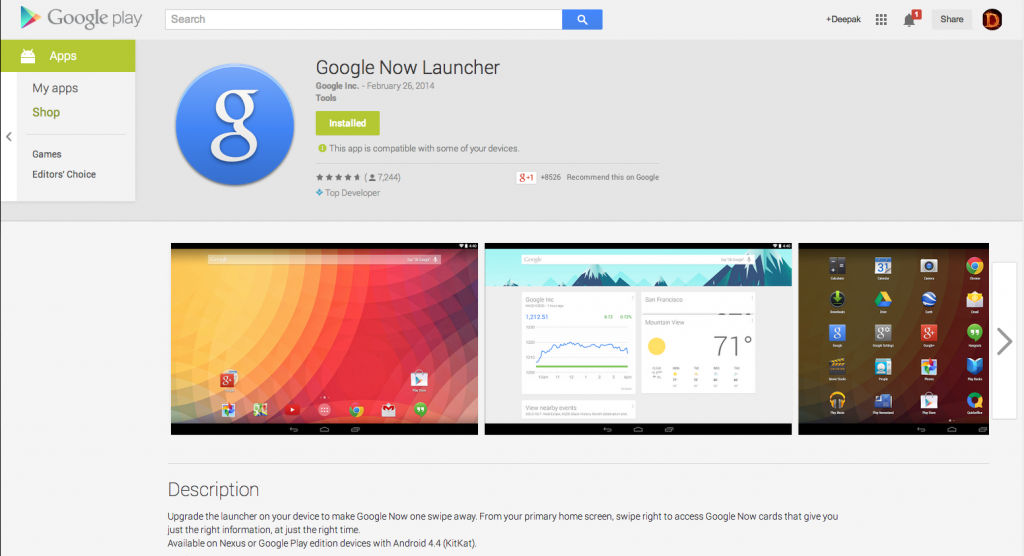 When the Nexus 5 landed, it brought with it the much-awaited Android KitKat. The newest OS update has since rolled out to other devices like the
Moto G
, the
Samsung Galaxy Note 3
, the
HTC One
, and very recently, the
Samsung Galaxy S4
, but the one feature that still remained exclusive to the Nexus 5 was what was called the
Google Experience Launcher
. That exclusivity ends now. The launcher, tagged as the
Google Now Launcher
, is now available and can be downloaded if you're the proud owner of any Nexus smartphone or tablet such as the
Nexus 4
or the
Nexus 7
, or any other GPE device.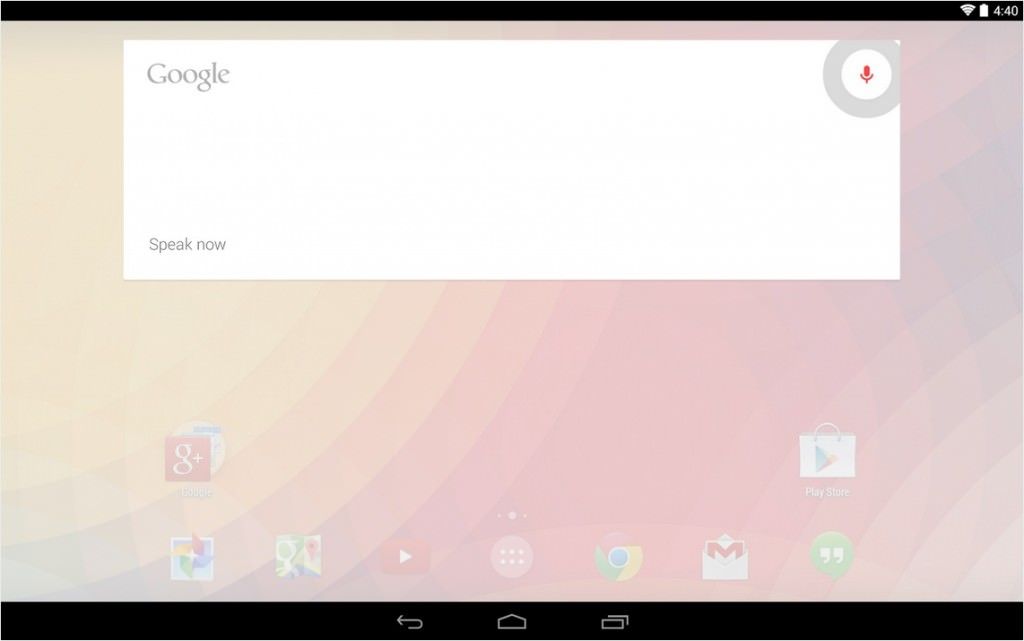 The launcher brings a true taste of stock Android, along with significant UI changes such as a transparent dock and status bar. More importantly, it also enables voice-activated search from the home screen, so you can just say 'OK Google' to initiate searches using just your voice. Another major addition is the deep integration of Google Now functionality, giving it a fixed place of pride on the extreme left of the home screen – accessible by swiping towards the right.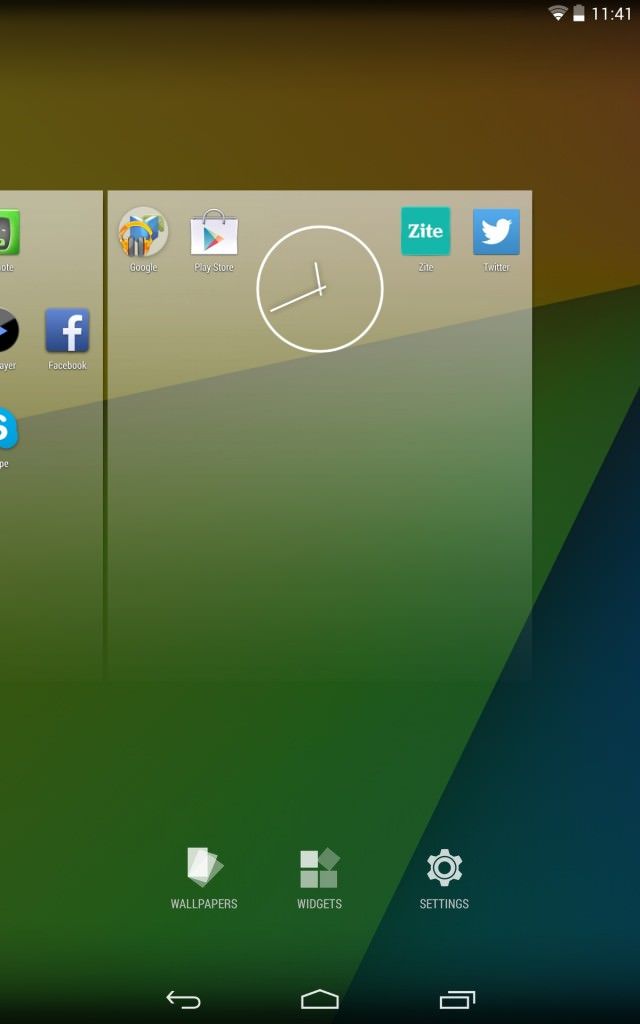 Of course, you can still get the same experience on any Android by sideloading the leaked APK, there's no reason not to
download the official offering from the Play Store
if you do have a compatible device. We'll wait and see if Google extends the compatibility officially to all Android devices in the near future.