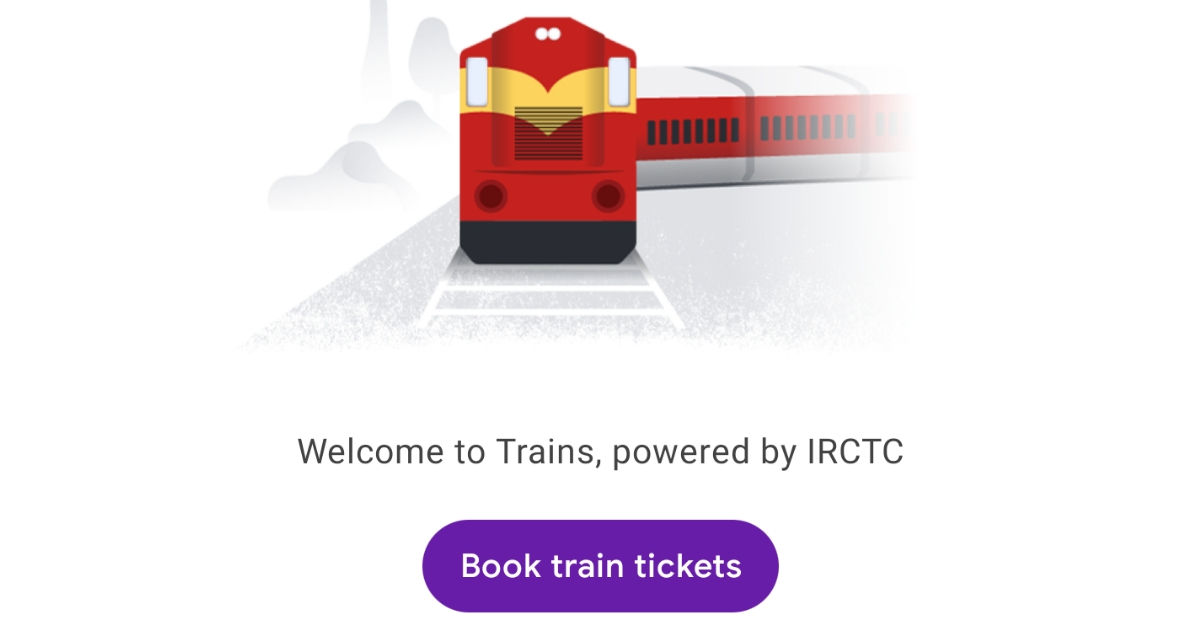 "To book train tickets on Google Pay, you will need an IRCTC account or you will be asked to create one"
The UPI-based Google Pay app will now allows users in India to book train tickets via IRCTC. The Indian Railway Catering and Tourism Corporation has been allowing users to pay via Google Pay for some time now. Now, both Pay and IRCTC have come together to allow users to directly buy, cancel, or check the train status from one single app. You don't have to switch between IRCTC and Google Pay, which makes things much simpler.
When you launch Google Pay now, you will see a new option called 'Trains'. This is present under businesses and tapping on it will allow you to book tickets. Once you tap on the 'Book Tickets' option, you will be able to search for trains. Simply enter the Origin/Destination stations, select a departure date, and choose your quota.
You will now be presented with a list of trains available to your destination on the selected date. Once the selection is made, you will be asked to enter your IRCTC login details. You can then input your details and make the payment. This is a really useful feature that Google has added to Pay.
Google Pay will allow users to book tickets up to four months in advance. You can also cancel your tickets and manage them from within the app. All you have to do is to launch the app and head over to Trains under businesses. You will see all your recent transactions, select one and tap on View Details. All the information about your ticket will be available, including the option to cancel it.
The ability to book train tickets is also available in some other regions across the world. It looks like Google is working on adding more ticketing services, which is a good thing. There are plenty of Businesses already on Google Pay, which lets users pay for food deliveries, movie tickets, electricity bills and more.