"Users can link FastTag to Google Pay app to make payments via its Unified Payments Interface (UPI) gateway"
FASTag can now be recharged using the Google Pay app. The search-engine giant has added a new Unified Payments Interface (UPI) to its Google Pay app that will allow users to link their FASTag accounts and make payments at tolls. It can also be used to track payments made in the past. FASTag is an electronic toll collection system that employs Radio Frequency Identification technology to automatically deduct toll amount as and when a vehicle crosses a toll. The payments are made directly from prepaid or savings account linked to it or directly toll owner. Here's a quick look at how you can recharge your FASTag account using Google Pay.
How to link and recharge FASTag using Google Pay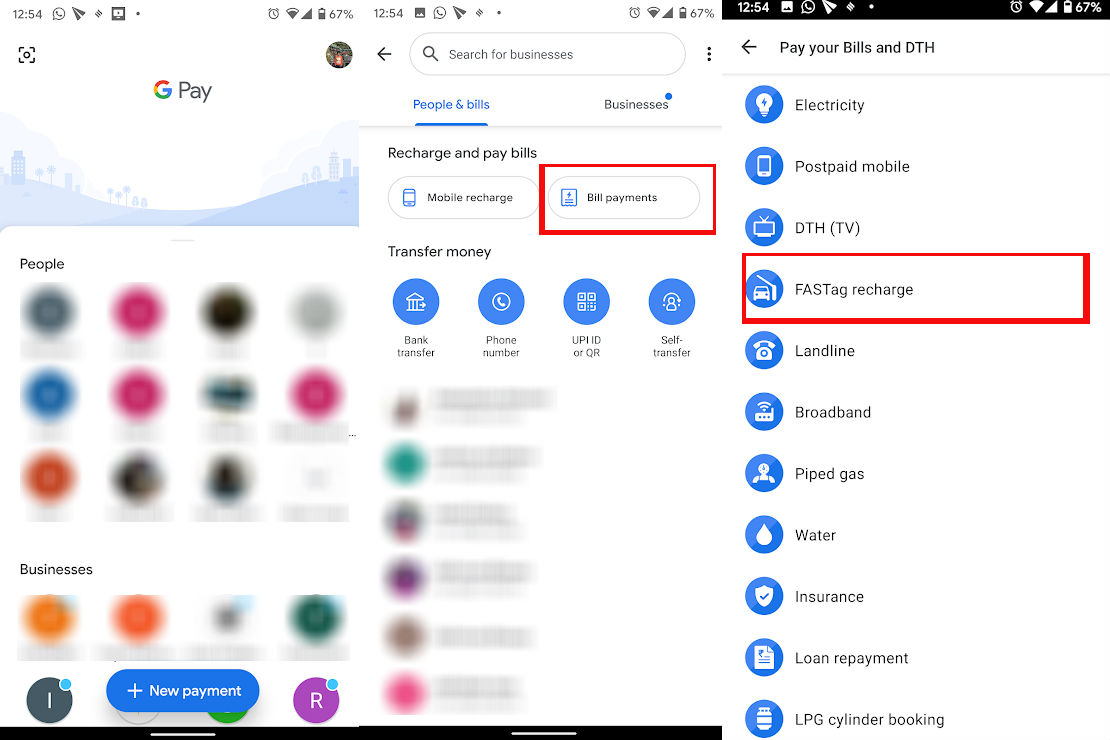 To link and recharge your FASTag using Google Pay, select 'New Payment' option
Tap on 'Bill Payments' from the following screen and look for F

ASTag category, which will most likely be the fourth option in the list.

The next step would be to select the bank that has issued your FASTag.
Once that is done, enter your vehicle number and proceed to pay with your bank account.

You're now all set to make a payment or send money to FASTag account

"Users can also check their FASTag account balance for FASTags issued by supported banks with the tap of a button," the company added.
While HDFC and ICICI bank users can link their bank to FASTag account via Google Pay, others can also send payment. FASTag, operated by the National Highway Authority of India, is now mandatory for all private and commercial vehicles. It comes pre-loaded now with new vehicles. However, if you aren't among those, FASTag can be purchased separately from various sources such as point-of-sale (POS) locations set up at toll plazas at all national highways, 23 certified banks, Regional Transport Offices (RTOs), and transport hubs. One can also purchase FASTag from banks, including Axis Bank, HDFC Bank, SBI, and ICICI, among others.