"Google Pay's Spot platform and tokenised cards will play a crucial role in changing the user experience for consumers, while the new Business app is aimed at bringing more SMBs onboard"
Google Pay was among the focal points of the Google For India event held in New Delhi today. The company has announced several upgrades to the UPI-based payments platform, which will broaden the scope of the service. These include a new Google Pay for Business app for SMBs, tokenised cards, and spot codes. Apart from this, the company revealed that Google Pay has 67 million monthly active users, who make transactions worth $110 billion on an annualised basis. Let's take a look at how your Google Pay experience is going to change going forward:
1. Tokenised Google Pay cards
Till now, Google Pay only allowed payments through UPI. But now, you'll be able to use Google Pay to make payments using your debit or credit card too. Instead of simply passing your card details, however, the internet giant will create a virtual number for the same, which it says will ensure secure and seamless experience. Dubbed Tokenised Cards, Google has partnered with VISA and banks like HDFC, Standard Chartered, and SBI for rolling out this functionality, with support for MasterCard and Rupay payment networks coming soon.
Introducing Tokenized Cards on Google Pay, that use a virtual number instead of your VISA card number during transactions. This ensures that no sensitive information is shared and makes payments more seamless. #GoogleForIndia pic.twitter.com/cWE3sC6lns

— Google Pay India (@GooglePayIndia) September 19, 2019
2. Google Pay for Business app
Google Pay for Business is a standalone app, available via Google Play store, for small and medium businesses (SMBs). The app eliminates the need for an agent to verify and onboard SMBs, which will now be able to carry out the process remotely and at their convenience, Google says. The company says the process will take only a few minutes. It requires the merchant to provide their name, the business' name, address, and business category. Once onboarded, the SMB will be able to accept Google Pay-based payment from all consumers.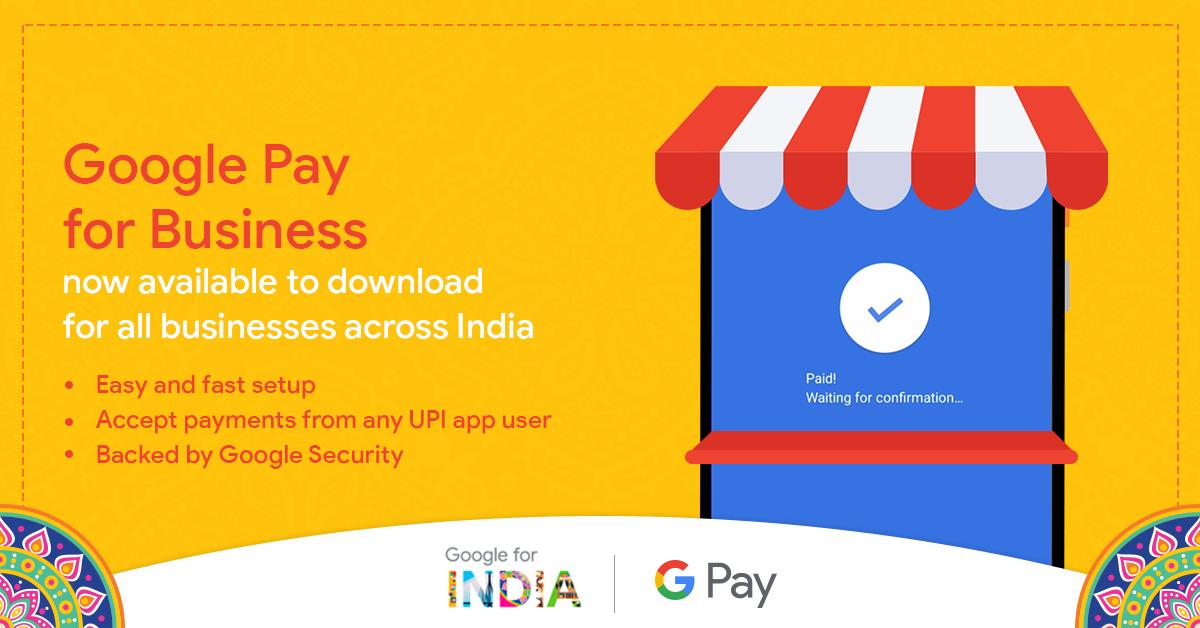 3. Spot Platform
Google Pay will also power the new Spot platform, which is allow businesses to create a "branded commercial experience that bridge the offline and online worlds." The Spot platform allows businesses to create a digital storefront within the Google Pay app. So, for example, the Eat.fit conversation thread at the moment shows all the past transactions and details of the orders placed. With Spot, the Google Pay thread for Eat.fit can have a digital storefront with a menu that users can select from — users can simply select the items they want to purchase and pay for it within seconds using the familiar Google Pay standard. Similarly, MakeMyTrip can have a list of travel booking services or a local gym can give a list of fitness services it provides. Among the services listed by Google for the Spot platform includes Eat.fit, GoIbibo, MakeMyTrip, RedBus, MakeMyTrip, UrbanClap, Zomato, etc.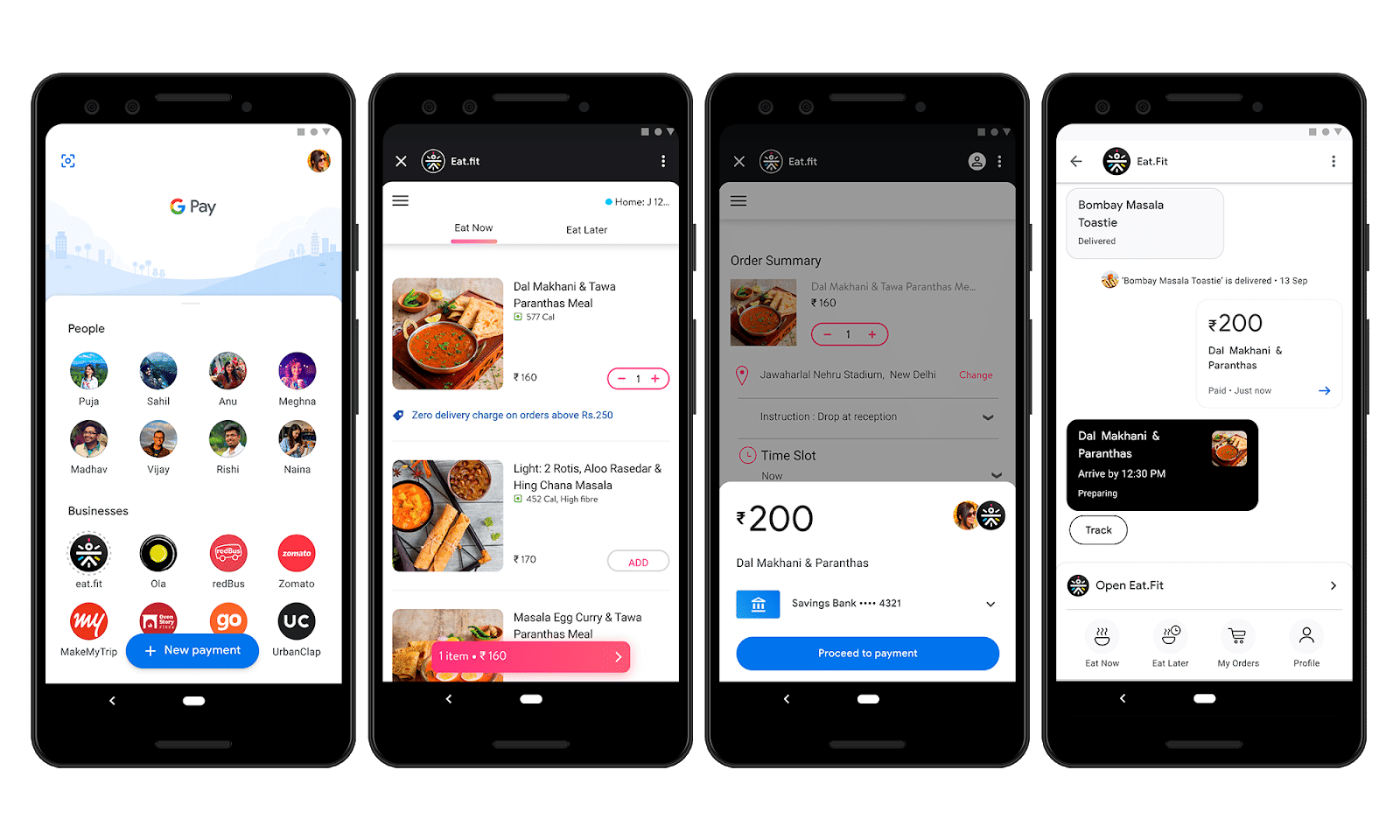 The Spot experience is not just digital though, as the platform is applicable in brick-and-mortar stores too. Google Pay will now support what it calls Spot Codes, which are visual codes with NFC baked in. Customers can scan the Spot Codes of a particular store and order from whatever the business has listed on its Spot store and pay for it within the app. After that, they simply need to pick up their order from the store. Even if the consumer is not in the store, they can place an order by simply tapping any box of the store with their NFC-enabled store, which will automatically open the Spot thanks to the NFC-based Spot Code.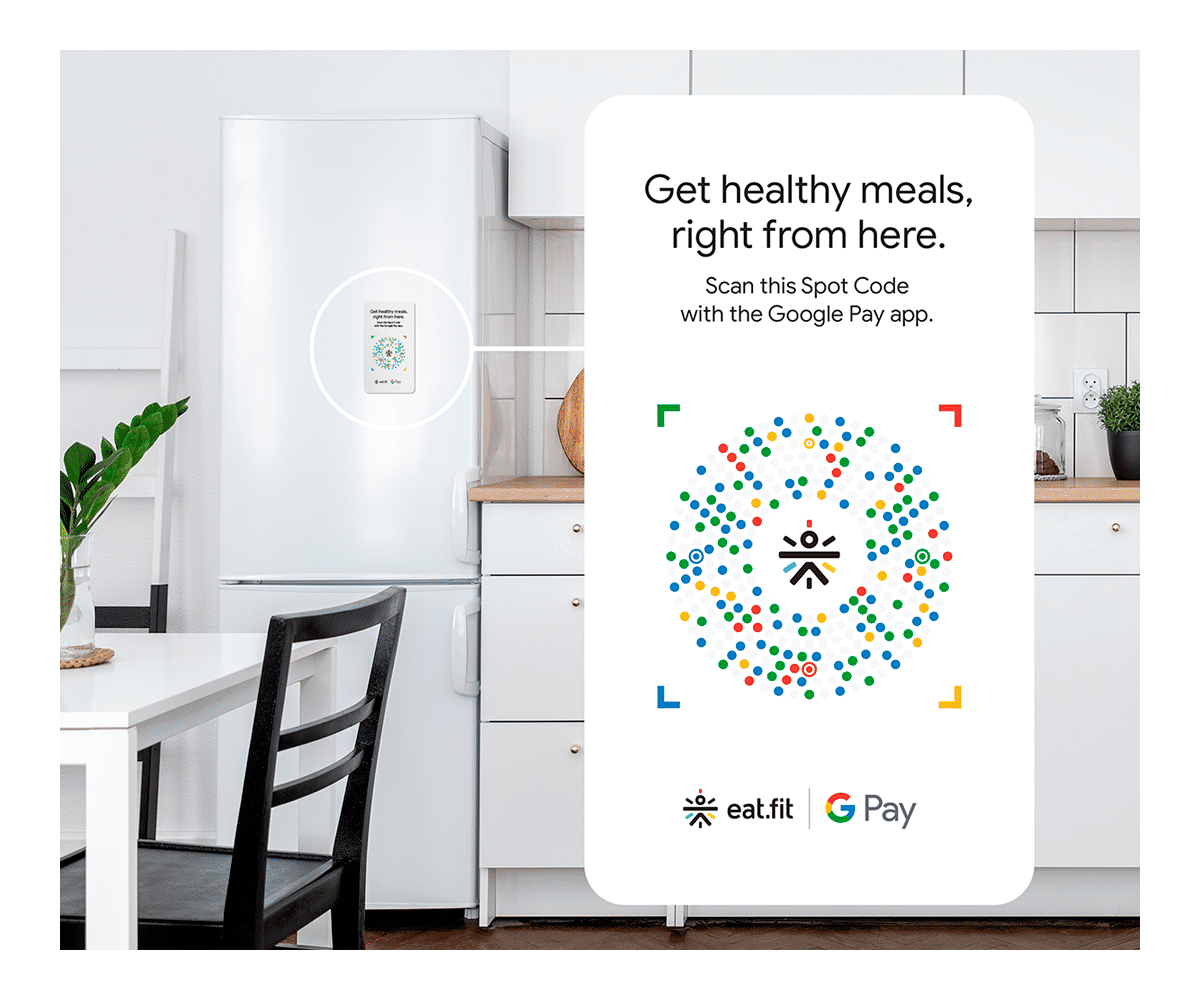 It's evident that the success of Google Pay has pushed the Mountain View company to expand its capabilities. It's already been competing well with the likes of Paytm, and Flipkart-backed PhonePe with UPI payments, and with the addition of features like Spot platform and the new Business app, both of which will entice businesses to utilise Google Pay more often, Google is once again going after the competing payment services.