"Google Photos will now be able to auto fix pictures and suggest actions based on AI"
Mountain View giant Google started its I/O conference today with emphasis on Artificial Intelligence and Digital Well Being. Google Photos is one of the apps getting more AI integration and will be able to suggest more to do with your pictures than before. Google CEO Sundar Pichai said at the event that there are over five billion photos viewed in Google Photos every day. However, there is more to do with the pictures than to just view them.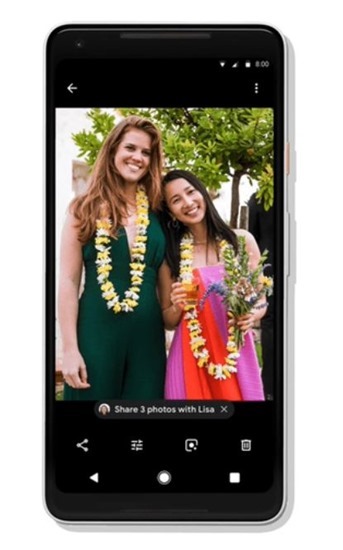 In the improved Google Photos, the company has added a new Smart Actions feature. As you are viewing your pictures in Google Photos, the app will show you actions like brighten, share, rotate or archive. Since these actions are backed by AI and machine learning, they will only show up on the relevant pictures in the gallery. Further, as part of this feature, the smartphone will be able to recognise people in the picture through AI and ask you if you would like to share the picture(s) with them.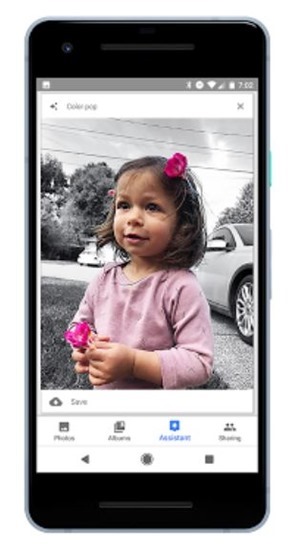 The improved Google Photos can also identify underexposed pictures and offer to fix the brightness. The app can recognise if the picture taken is of a document and optimise it to resemble a scanned document and save it as a PDF. Additionally, the AI integration in the Photos app can identify the subject in pictures and offer to turn the background into greyscale to pop the subjects. Google also announced another new feature which is in the pipeline – the ability to convert monochrome images into colour with a single tap using AI.
In an attempt to make Google Photos more accessible across devices and apps, Google also announced a Photos Partner Program. As part of this program, Google will provide developers with tools to integrate Photos into their products, making it easier for users to access their pictures wherever and whenever.