"The Google Pixel 3 rear camera configuration includes a single 12.2-megapixel sensor with LED flash and f/1.8 aperture lens"
Camera benchmarking site DxOMark has put Google's Pixel 3 to the paces and, to nobody's surprise, found that it's among the best in the smartphone industry. The latest offering from the Mountain View company scored an overall 101 points, which is the exact same figure iPhone XR achieved a few days ago. Though the device offers improved camera performance compared to that of its predecessor – Pixel 2 – it was still beaten by a handful of competitors, such as the Galaxy Note9, iPhone XS Max, and Huawei P20 Pro, in the rankings.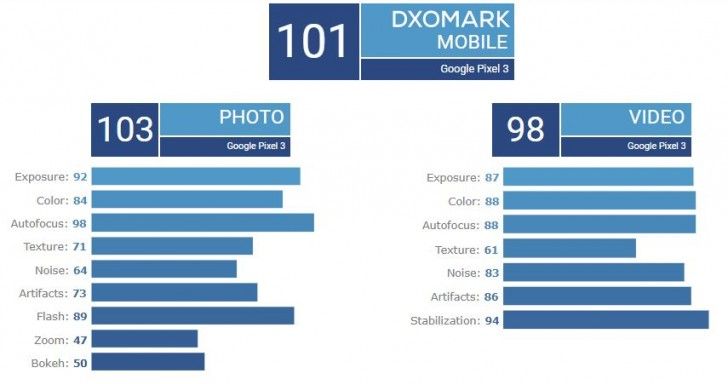 Coming back to Google Pixel 3, the handset's DxOMark score breaks down to 103 points for camera skills and 98 points for videography. Even with a single 12.2-megapixel sensor with f/1.8 aperture lens and 1/2.55″ dual pixel sensor, Pixel 3 didn't disappoint at all. The Bokeh and Zoom shot are found to be the biggest improvements in the handset, stating that these facets were the best in Pixel-series. The review also praises the device's dynamic range in photos, its detail perseverance, and flash performance in low light areas.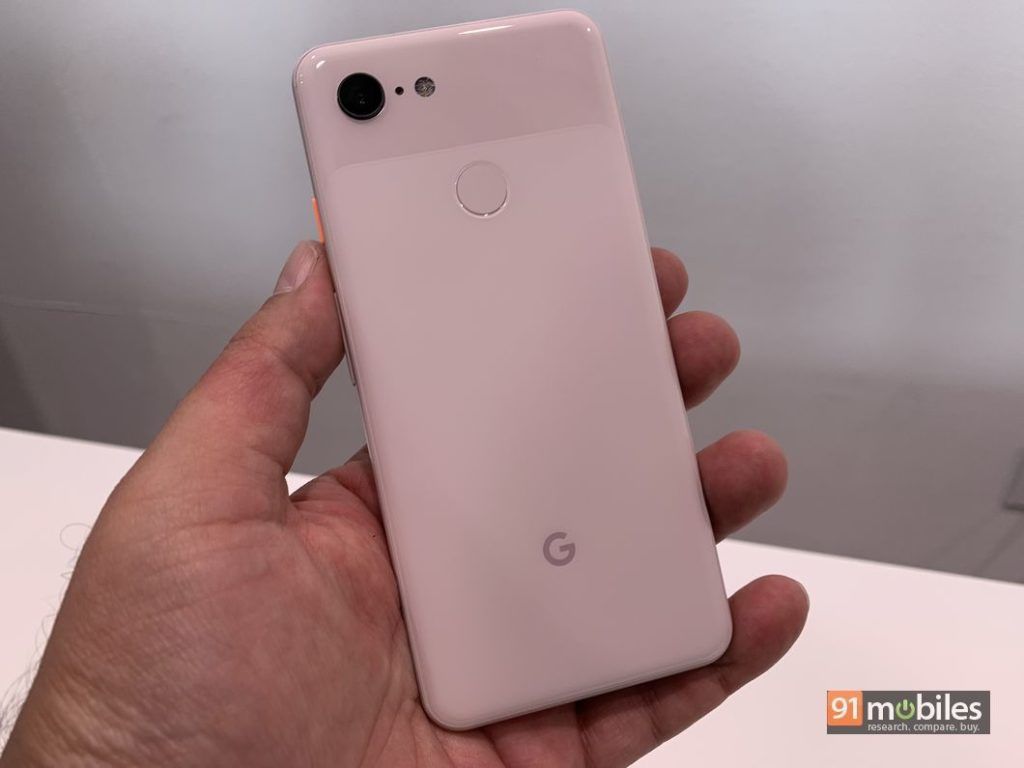 It also notes that the Pixel 3 has improved video performance over the previous generation models and can adjust frame rate depending on lighting conditions. For example, if you're shooting 1080p at 60fps in bright light and then move to a darker area, the Pixel 3 will adjust the frame rate to 30fps to reduce noise. DxOMark says, "The switch to 60fps is helpful in reducing judder and more effectively capturing motion in a scene. The mode did not always kick in during our testing, however, so its impact on the video score is quite limited."
However, on the downside, some luminance noise and colour shading were noticed in low light images. On the other hand, the only issues with images captured in daylight were the occasional ghosting and colour fringing. While shooting videos, the handset – at times – captured slightly dull colours and noticeable jello or frame-shift in cases where videos were recorded while walking.
Despite all this, the Pixel 3 "trounces other single-camera phones," DxOMark says. Unfortunately, the DxOMark hasn't tested the handset's front camera and 'Night Sight', which is renowned to magically make lowlight images brighter and full of details. You can read the review of Night Sight here.