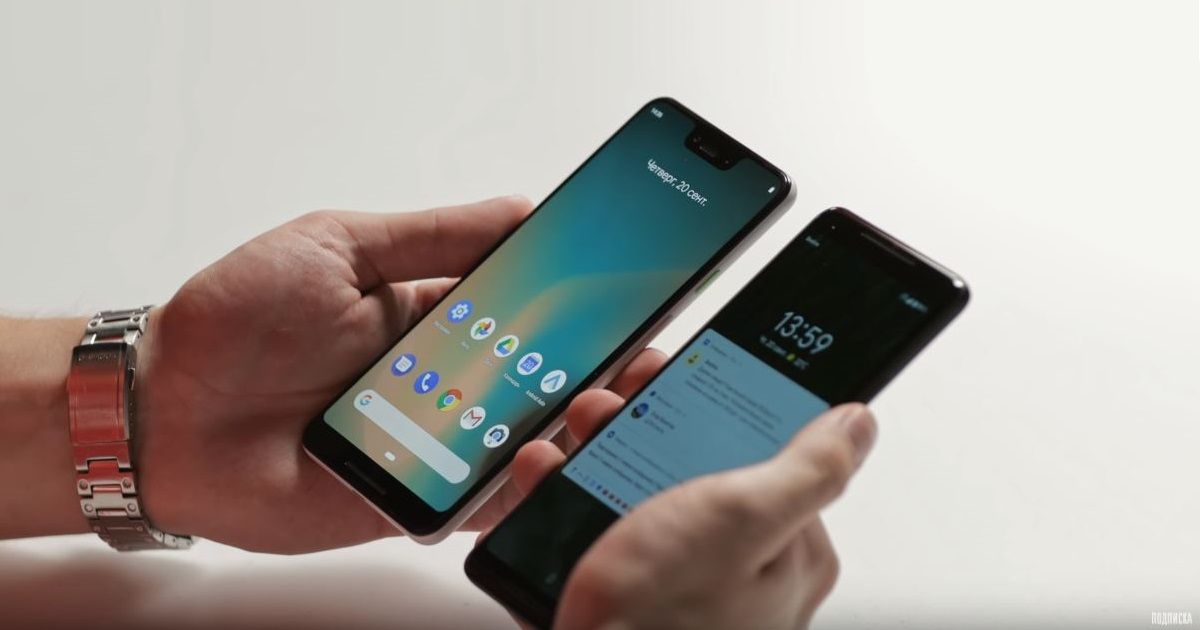 "The Pixel 3 XL is likely to be officially unveiled on October 9th"
Clearly, Google has failed to keep things tight for its upcoming flagship offerings, the Pixel 3 and Pixel 3 XL. The smartphones have been leaked intermittently to keep up abreast with what's coming at Google's hardware event scheduled for October 9th. Most recently, an unboxing video of the Pixel 3 XL was posted online. And now, a comparison video of the smartphone with its predecessor Pixel 2 XL (review) has surfaced on the interwebs.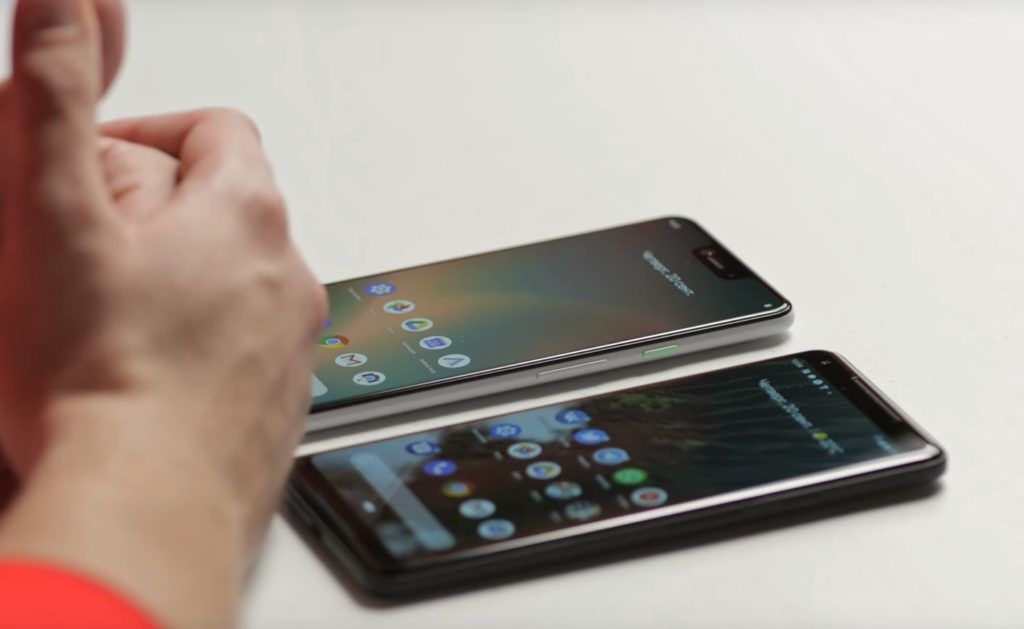 The hands-on comparison video was posted by a YouTuber named Rozetked. As reported, the Pixel 3 XL and Pixel 2 XL will be nearly identical in size, despite the former offering a slightly bigger display with that "hideous" notch. The YouTuber further claimed that the Pixel 3 XL has "a new awesome vibration system," same as the Apple iPhones' (Tactic Engine) probably for a haptic feedback. Moreover, the handset is also said to feature a glass back, likely for wireless charging. Notably, both these features are missing on Pixel 2 XL. Apart from this, everything remains the same on the yet to be announced Pixel 3 XL.
Here's the video for your perusal:
If there's anything we need to know about the smartphone now is its price and availability; hopefully, we might hear it from Google at the event. The video hasn't revealed the specifications, but rumours are that Pixel 3 XL is likely to feature a 6.2-inch QHD+ display and a Snapdragon 845 chipset. The handset will run stock-Android 9.1 Pie out of the box and house a 3,430mAh battery. Other features include up to 6GB of RAM, 128GB storage, dual 8MP front cameras and 12MP primary camera with LED flash.