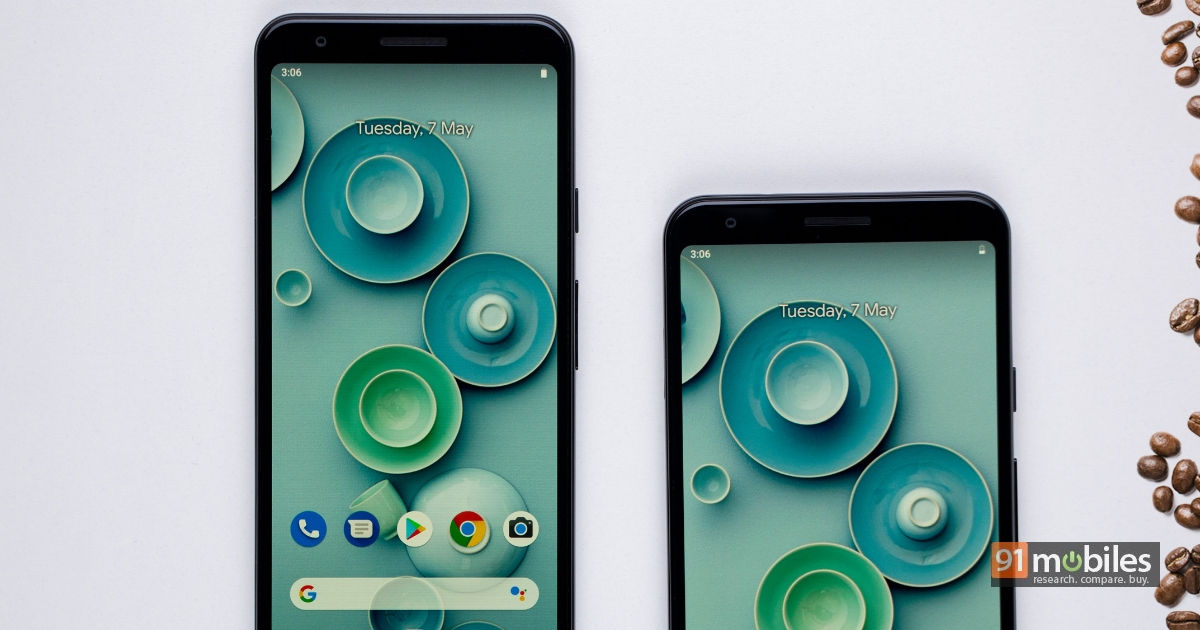 "The information surfaced after some Pixel 3a users reported that they were already receiving the July security patch"
Google has accidentally released an internal software update for the Pixel 3a and Pixel 3a XL to the general public, according to users. This would not be the first time that Google accidentally rolled out a software update before it was supposed to, but thankfully, there is nothing disruptive about this update. It is, in fact, a pretty regular update that Google's own devices were scheduled to receive in about two weeks, complete with the July 2019 Android security patch.
The seemingly unremarkable update, which should have served as just a regular software update had it rolled out in due time, was apparently extended to a select set of users. 9to5Google stated that it was restricted to only the newest, mid-range Pixel smartphones, and not any other devices. There is also no mention of whether there were any other enhancement or stability improvements rolled out via the update.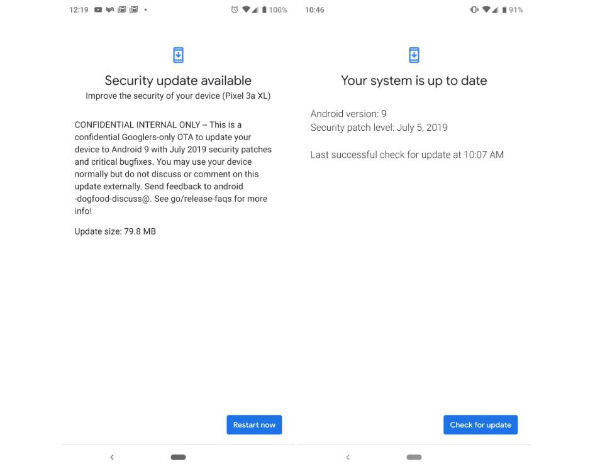 However, the information prompt in the middle of the update reads: "CONFIDENTIAL INTERNAL ONLY — This is a confidential Googlers-only OTA to update your device to Android 9 with July 2019 security patches and critical bugfixes. You may use your device normally but do not discuss or comment on this update externally. Send feedback to android-dogfood-discuss@. See go/release-faqs for more info!" The update is 79.8MB in size.
The Google Pixel 3a has so far seen mixed responses from the technology fraternity — while many have loved the smartphone for Google's scaled down efforts at hardware, others have claimed it to be too expensive for what it offers. That said, one thing that no other phone can offer is stock Android and being at the top of the pile to receive software updates, in comparison to other OEMs. It remains to be seen what future updates bring to these smartphones, and whether it will directly be Android Q that becomes the next big update for Android devices.