"Hidden code found in the Google Camera app shows that Google has been testing P3 wide-colour gamut capture"
At Google I/O 2019, the company announced that Android will soon be receiving support for wide colour photos. The Google Pixel 3 was rumoured to support the P3 wide-colour gamut, but that did not happen. Now, according to a new finding, the Google Pixel 4 might finally add the feature with the Google Camera app. As of now, all Android smartphones capture and display images in the older sRGB colour space, and this is because Android doesn't support the P3 colour gamut yet.
The camera sensors on most new Android smartphones, and also the display, both support P3-colour gamut. However, the camera and photo apps on Android don't support it since it is very difficult to add the code. This will most likely change with the introduction of the Google Pixel 4. Code found in the Google Camera app by a senior XDA Developers member enables P3 wide colour gamut photo capture. The folks at XDA tested out a build of the app and were able to see difference in image quality.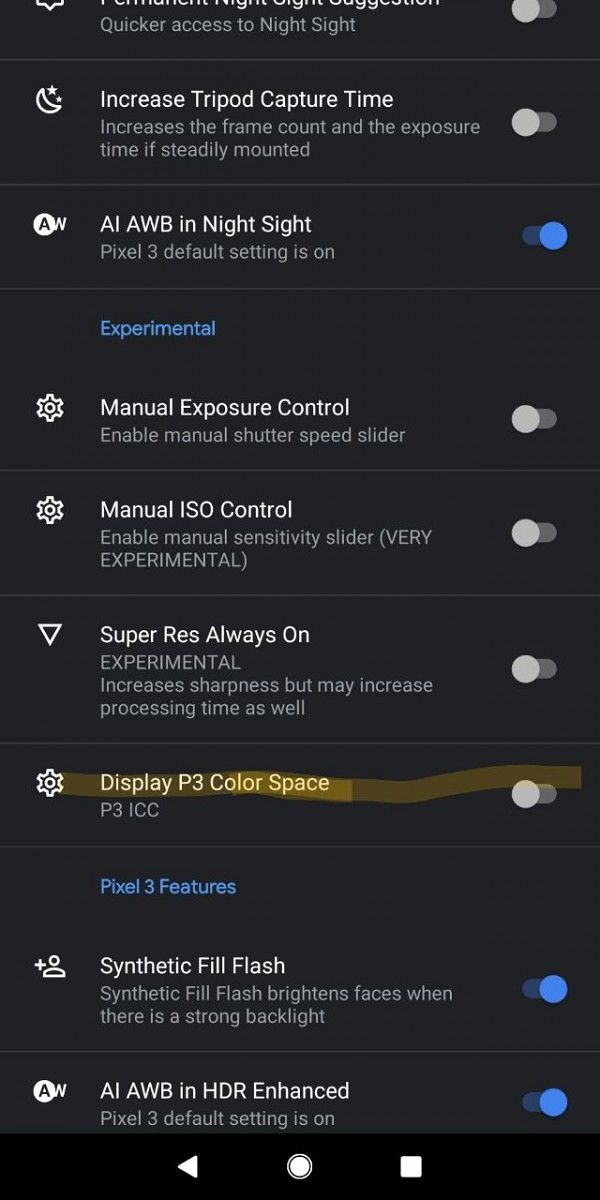 The photos captured with the P3 colour gamut have colours that are outside the sRGB range. There isn't a lot of difference between the images captured using sRGB and P3, but colours do seem to appear truer to life. If a scene contains lot of colours, then the difference would be more apparent. After Google announces support for this feature in the Pixel 4, it should also be available throughout Android. Google Photos, social media apps, display, and more should support the P3 colour gamut on Android OS.
As of now, iPhones are the only smartphones that capture and display images in P3 colour gamut. Images captured using this profile show about 25 percent more colours. Since the iPhone 7, all Apple phones have supported this feature. Photos shared from an iPhone 7 or later to an Android device will not show the richer colours. The Google Pixel 4 is said to feature dual-rear cameras with more advanced features than the current models. Although Google's camera tech has been keeping the competition at bay, the newer phones will take things up a notch.