"The four FCC filings made by Google are for the Pixel 4 devices show model numbers G020I, G020J, G020MN, G020PQ"
Google Pixel 4 has seemingly landed up at the FCC and judging by the timing, it seems like the handset will yet again be launched in October. The search giant has filed four new listings, which all appear to be different variants of the Google Pixel 4, at the FCC. The four filings made by Google are for the devices with model numbers — G020I, G020J, G020MN, G020PQ. Now that the filings are already in place, we can expect the phones to be unveiled soon, likely around next month.
Although the filings are all labelled as just 'Phones', the listings are similar to the ones found in Pixel 3a series (which had model numbers from G020A to G020H). Although there are not many details regarding the smartphones in the listing, it does appear that the California-based company has requested for a band that has a frequency similar to 5G, but again, there is a chance that the handsets merely feature support for Google's Project Soli, which also requires support for similar frequency. To recall, Google Pixel 4's Project Soli motion sensing radar will let you skip songs, snooze alarms, and more just by waving your hand, as the company officially shared some time ago.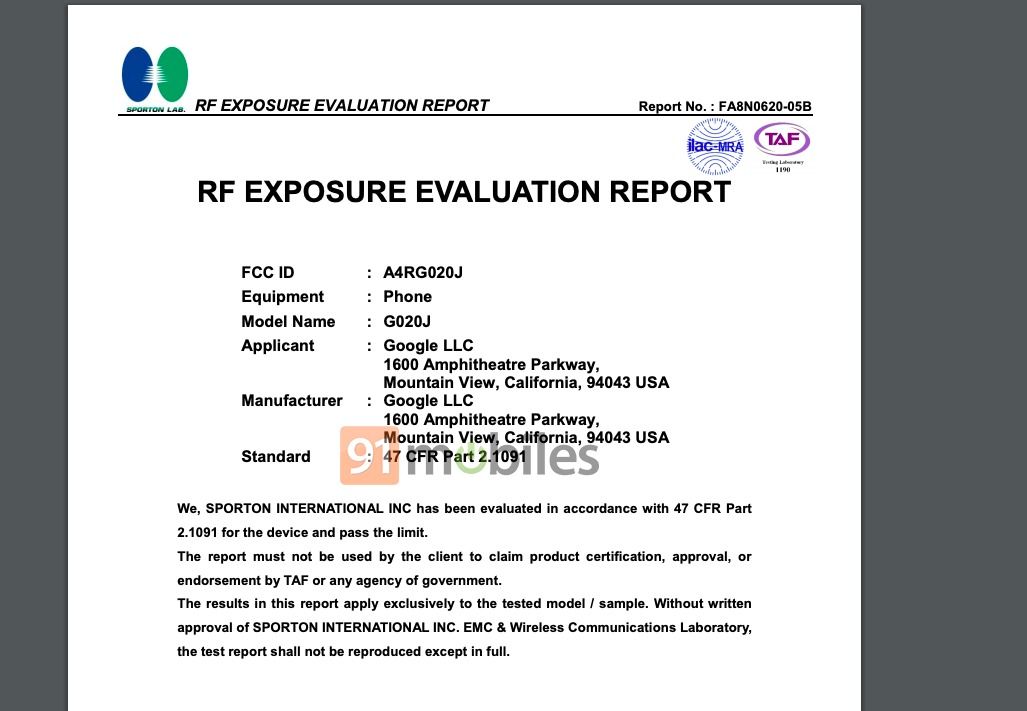 As per past leaks and rumours, the Google Pixel 4 will have a resolution of 1,080 x 2,280 pixels, as compared to 1,080 x 2,160 pixels screen of the Pixel 3. As for the Pixel 4 XL, the handset will arrive with a display resolution of 1,440 x 3,040 pixels, which will be an upgrade from the 1,440 x 2,950 pixels found on the Pixel 3 XL. As for the RAM capacity, the reports suggest that both the upcoming Google flagships will come with 6GB of RAM, which is 2GB higher than their predecessors. One of the variants of the new Pixels is expected to have 128GB of storage as well. Other storage variants are not available at the moment.
Moving to other specs, the Google Pixel 4 and Pixel 4 XL are expected to come powered by Qualcomm's flagship Snapdragon 855 Plus chipset. They could boot Android Q out of the box, and bring a handful of new software tricks. For imaging, they are officially confirmed to come with at least a dual camera setup at the rear. Other rumoured features we know of include 90Hz display, up to 20x zoom, 16MP telephoto lens, etc. For more details, we will have to wait for the handset to go official, which should happen next month.