"The Pixel 4 series will be available in a new orange colour option, which will be called Oh so Orange"
The Google Pixel 4 and Pixel 4 XL will be available in three colour options. Apart from the usual Just Black and Clearly White options, the new phones are receiving a new orange colour. According to a new report, this new colourway would be called 'Oh So Orange'. The report also reveals that Google would also be launching a bunch of cases for Pixel 4 and the 4 XL. The cases will be available in Black, Blue, Chalk, and Orange colours. Google has scheduled an event for October 15th in New York, where the company would be launching the Pixel 4 phones and other products.
The orange Pixel 4 was recently confirmed by Google itself when the company started running ads for the phone in Times Square, New York. The phone has leaked several times already, including the new orange colour version, which has since been confirmed. The new colour looks bold and has a black frame along with a white Power button. Even the Just Black and Clearly White variants of the phone will ship with a coloured button. All three variants have leaked online and we already know all there is to know. Google has confirmed most of the new features itself.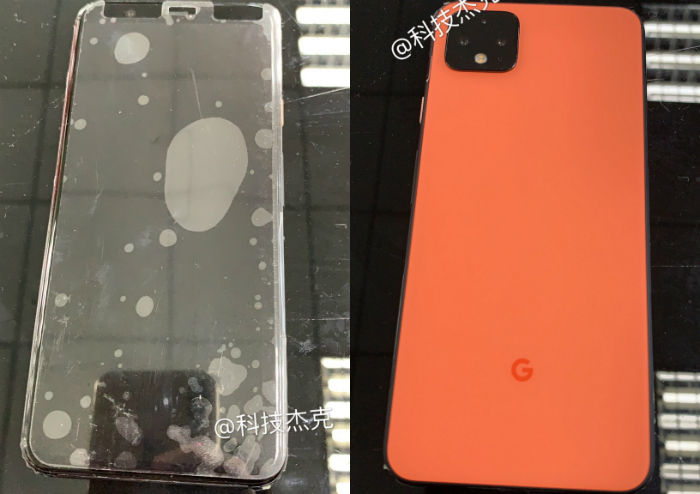 The Pixel 4 and 4 XL will be powered by the latest Snapdragon 855 processor and are expected to come with 6GB RAM. The handsets will be available with 64GB and 128GB of built-in storage. The Pixel 4 is supposed to come with a 5.7-inch OLED display, whereas the XL will get a 6.3-inch OLED display. Both phones are expected to feature a 90Hz refresh rate, which can be enabled/disabled when required. A new Soli Radar chip will be available upfront along with a 3D Face Unlocking system.
Coming to the rear cameras, the new Pixel 4 series will get a dual-camera setup that would be placed inside a square camera bump. A standard 12-megapixel sensor is expected to be paired with a 16-megapixel telephoto unit. The camera software will see several improvements, design changes, and new features. The devices will ship with Android 10, slightly better batteries, Pixel Visual Core chip, Titan M security module, and stereo speakers.