"The Pixel 4 XL 5G is likely to rock octa-core Snapdragon 855 SoC clocked at 1.78GHz, paired with Snapdragon X50 modem"
The Pixel 4 XL smartphone may get a 5G version, according to a new bit of information that has surfaced online. Google's upcoming flagship, which is expected to launch next month, has allegedly been spotted on benchmarking site Geekbench. The listing reveals the name Google Pixel 4 XL 5G. While it's not confirmed yet, the handset will offer the same features as the regular model, but with the added 5G support. For this, the Pixel 4 XL 5G will have to pack the Snapdragon X50 modem instead of X24 LTE for the next-gen cellular connectivity. The modem will be paired with 1.78GHz octa-core SM8150 SoC – officially known as Snapdragon 855 – according to Geekbench.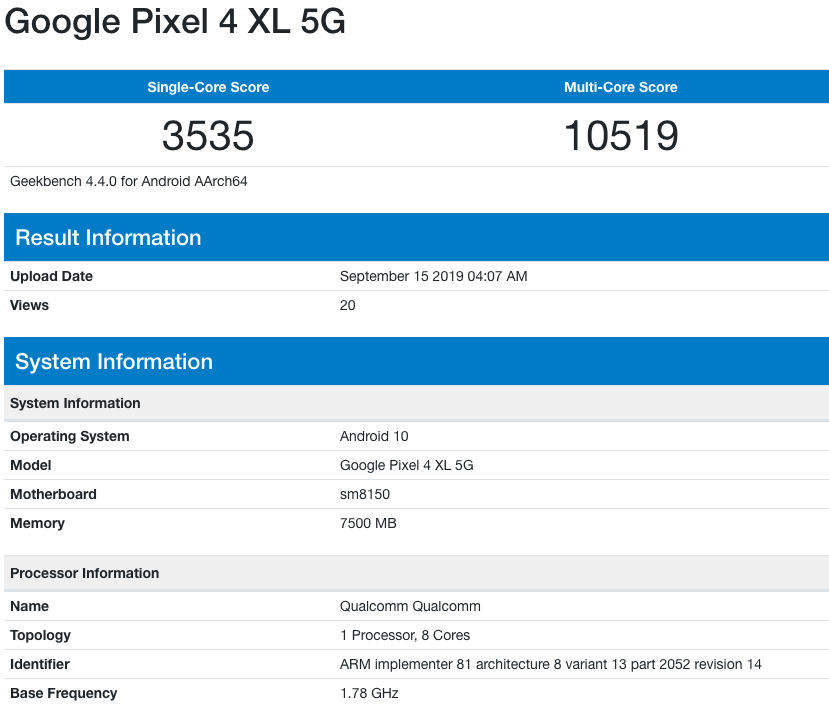 Interestingly, the Google Pixel 4 XL 5G could be the first smartphone in the lineup to pack a whopping 8GB of RAM. This will be double the memory that Google's current flagships Pixel 3 series packs. The handset runs Google's latest mobile OS Android 10. As far as the benchmark scores are concerned, the Pixel 4 XL 5G scored 3,545 points in Geekbench's single-core test and 10,519 points in the multi-core test. Since this is the first time the 5G variant of the Pixel 4 XL is making the headline, that's all we know.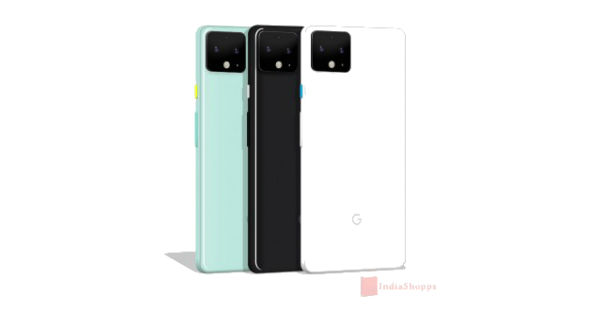 As seen with other 5G smartphones such as Samsung Galaxy S10 5G, the Pixel 4 XL 5G may also come with a slightly bigger battery, display, and an array of cameras. The regular Pixel 4 XL is expected to feature a 6.23-inch QLED display that bears 19:9 aspect ratio and 90Hz refresh rate. The phone will reportedly be equipped with up to 6GB of RAM and 128GB storage variant, 3,700mAh battery, and advanced faced recognition.
The handset is also expected to feature Project Soli-based motion sensing and a triple rear camera setup comprising of 12-megapixel + 16-megapixel telephoto lens + an ultra-wide-angle lens of unknown resolution. The Pixel 4 XL along with its younger sibling Pixel 4 will most likely debut next month at Google's hardware event.