"The recently released Android 11 Developer Preview suggests that the Google Pixel 5 devices will come with reverse wireless charging support."
Yesterday, Google released the first Android 11 Developer Preview build. Right after the release, the eagle-eyed ones out there have started digging inside the code as possible, partly to find out some Easter eggs about the upcoming Google Pixel 5 series of smartphones. Though the Google Pixel 5 lineup is not launching anytime soon and if Google sticks to its routine timeline, it will launch sometime in October, the leaks and rumours surrounding the devices have already begun appearing on the internet. The latest one comes as a result of a hidden feature inside the first Android 11 Developer Preview code. As per the report, Google Pixel 5 is likely to have support for reverse wireless charging.
Google Pixel 5 may feature reverse wireless charging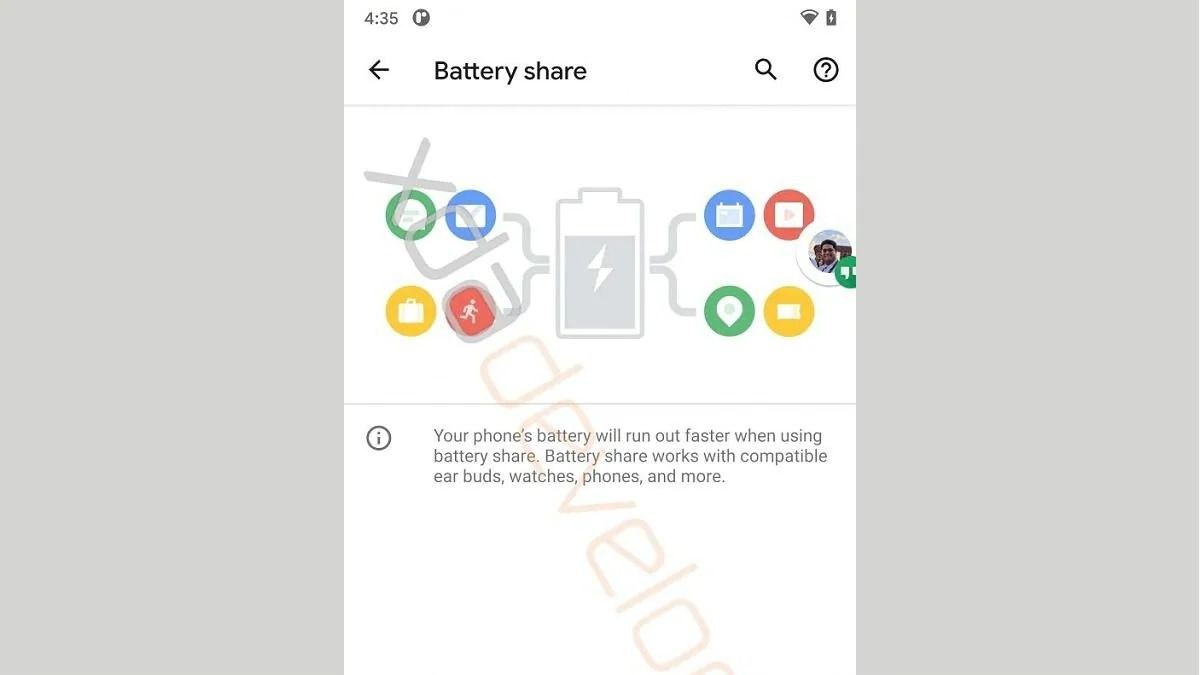 XDA Developer's Mishaal Rahman has spotted the aforementioned feature while going through the Android 11 Developer Preview source code. Inside the Settings Google portion of the code, he spotted a new Battery Share feature, which, upon launch, turned out to be Google's version of reverse wireless charging. Rahman shared a screenshot of the feature hidden inside the code. The screenshot contains a warning that reads, "Your phone's battery will run out faster when using Battery Share." It turns out that the reverse wireless charging feature will not only work with phones, but one would also be able to charge other wireless charging-compatible devices using the Google Pixel 5 devices (notice the icons in the screenshot).
Rahman has tried to debunk the possibility of the reverse wireless charging feature being an AOSP feature by noting that the activity name had the prefix "com.google.android", instead of "com.android". This, in layman's terms, means that this is a code likely for a Google-owned smartphone.
For now, we would suggest to our readers that we take this with a pinch of salt, given that these are early days for Android 11 and Google will make plenty of changes before making it available to the general public. That said, who wouldn't want such a feature in the upcoming Google Pixel 5?