"Google took the wraps off the new accessories alongside the Pixel 4 series at its hardware event in New York"
Google Nest Mini, Nest WiFi, and Pixel Buds 2 products have been launched alongside the Pixel 4 and Pixel 4 XL smartphones and PixelBook Go laptop. Talking about the new Nest Mini, it is strikingly similar to the previous generation Nest Mini. On the other hand, the Nest WiFi router now features Wi-Fi beacons to improve the connectivity range and they also double as Google Assistant speakers. Lastly, there's the Google Pixel Buds 2 truly wireless earphones with in-ear design and dynamic volume adjustment.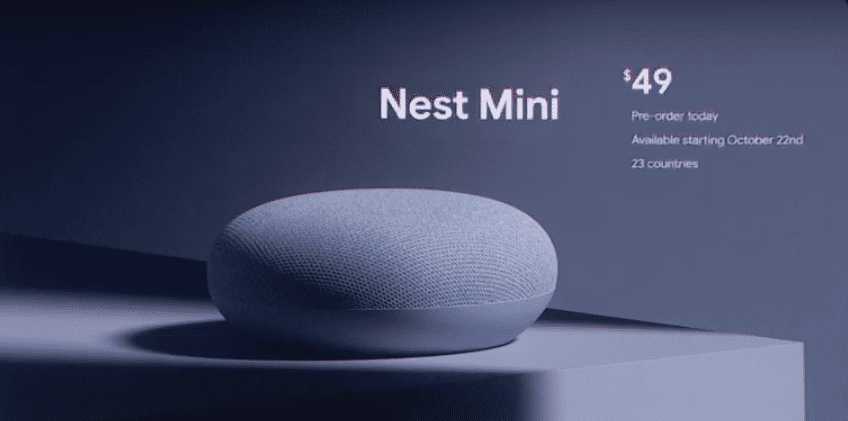 Starting with the Google Nest Mini, it connects via Bluetooth 5.0 and has support for Wi-Fi 802.11 b/g/n/ac. It retains the same four embedded indicator lights and microphone mute switch, but doesn't have a 3.5mm stereo jack. The Nest Mini is touted to have 2x stronger bass and even more "natural sound" and an added third mic to hear better in noisy environments. The smart speaker comes with a groove for wall mounting and the included cable is 1.5 meters long; however, it uses a 15-watt power supply instead of 9 watts.
The new Nest Mini comes with a sticker price of $49 price. It'll be available in a new colour option called Sky, which is a light blue, from October 22nd in 23 countries.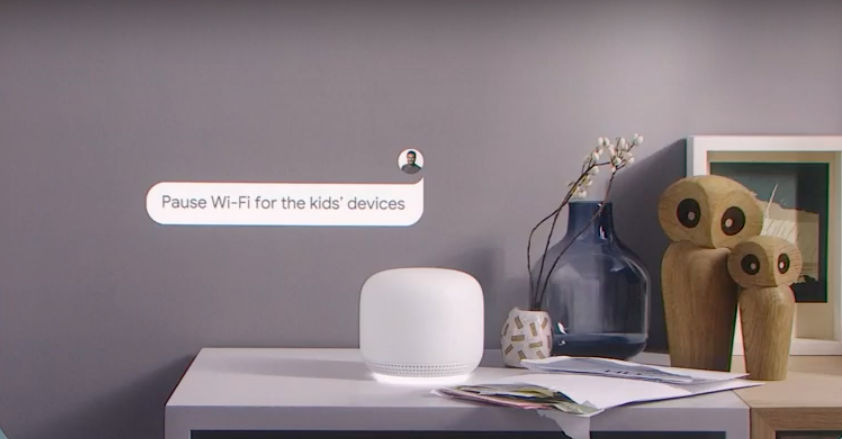 Next up is Google Nest WiFi, which brings a new design and the ability to control the device with your voice (via Google Assistant), including pausing the internet in certain rooms or on certain devices. It is also compatible with existing Google WiFi routers and is said to offer 2x faster speed and 25 percent better coverage than the previous mode. The device also has Google Assistant and mic onboard. Google also introduced a new home network speed test feature that will allow users to check in on the network status on Nest Hub and Nest Hub Max.
The new Nest WiFi comes in 3 new colours: White, Blue, and Light Brown. Its price has been set at $269 (~Rs 19,000) for 2-pack, while the 3-pack costs $349 (~Rs 25,000). The device will be available from November 4th in select markets.
Last in the list is the Pixel Buds 2, successor to the original Pixel Buds. It still comes with Google Assistant support but now offers up to 100 yards of Bluetooth connectivity range, which works across several rooms. As far as audio is concerned, Google claims its next-gen truly wireless earphones sound excellent. The design of the Pixel Buds 2 is said to seal the ears for 'impressive' bass and feature a "spatial vent" that keeps users aware of their environment. The buds use software to dynamically adjusts volume, depending on the ambient noise. Lastly, there are beam-forming mics to enhance voice call quality using the earphones.
The Pixel Buds come with 5 hours of battery life, which can be further expandable up to 24 hours with wireless charging case. Google has set the price of Pixel Buds 2 at $179 (~Rs 12,900) and the pair will be available for sale from next year (no exact date yet).