"The Pixel Buds are Google's answer to Apple's AirPods"
An unexpected announcement at Google's launch event yesterday, the Pixel Buds are a pair of wireless earbuds that are Google's answer to Apple AirPods. Unlike the AirPods' jarring dangly design, the Pixel Buds are a more discreet pair of earbuds. They're attached to each other by a cord, which makes them more secure. Tiny loops around each earpod can be adjusted further to ensure a snug fit in your ear.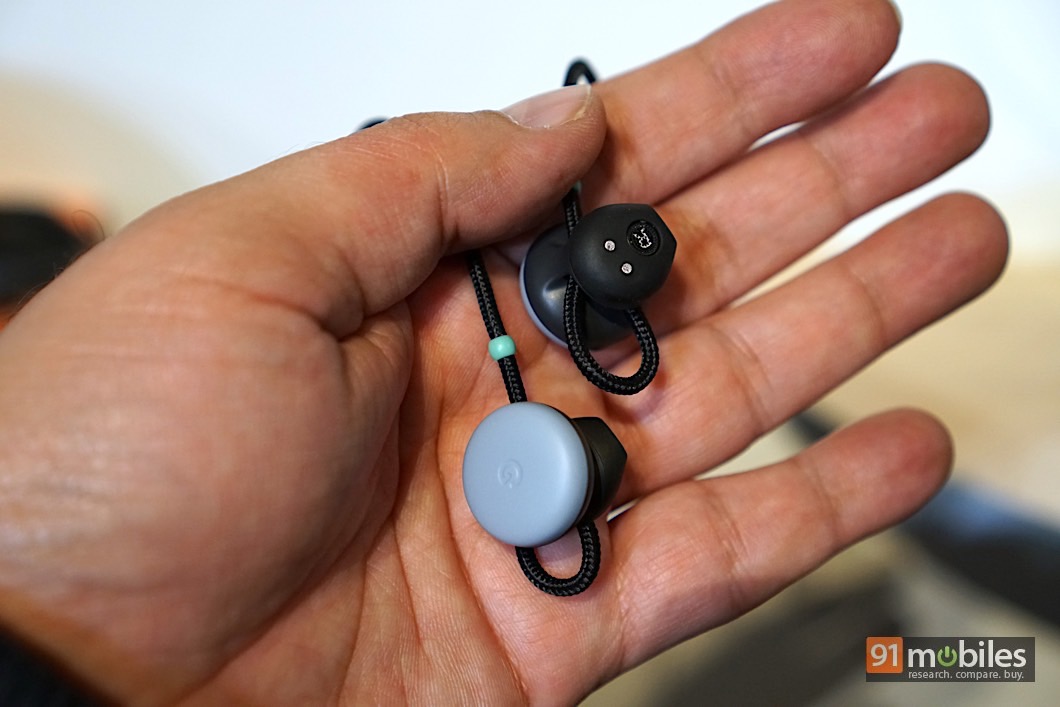 The highlight of the Pixel Buds of course is the Google Assistant support. You can access Assistant by touching and holding the right earbud – no need to say 'OK Google'. Apart from the usual Assistant skills you can expect, the Pixel Buds are also capable of translating languages in real time – Google says it can translate 40 languages at the moment, and we expect this number to grow. The touch sensitive right earbud can also be used to play and pause tracks and change volume.
Like the AirPods, the Pixel Buds ship with a charging case. Google says the earbuds provide five hours of listening time on a single charge, and the case carries enough power to extend that to 24 hours of usage. Pairing the Pixel Buds with a Pixel device is also meant to be as easy as opening the case and powering on the earbuds. You'll then automatically get a notification on your Pixel to pair them. At $159 (~Rs 10,300), the Pixel Buds are a pricey affair, and as of now, it doesn't seem like they'll come to India. We'll let you know if Google changes its mind.

Photos by Deepak Dhingra