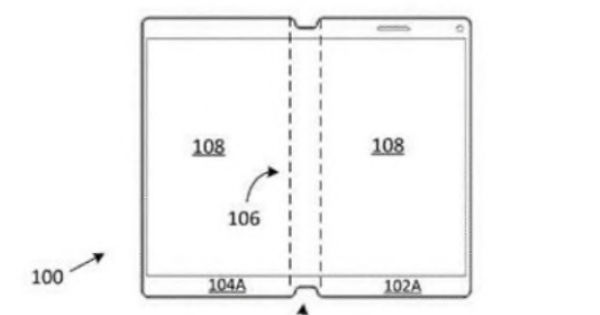 "The Mountain View giant joins the likes of Samsung, Xiaomi and LG in the race to launch foldable smartphone"
Russian blogger Eldar Murtazin, who was responsible for the massive Pixel 3 and Pixel 3 XL leak last year, had predicted that Google has no less than seven prototypes in work at that time. While two of these turned out to be Pixel 3 and Pixel 3 XL (review), two happen to be the alleged Pixel 3 Lite and Pixel 3 XL Lite to be launched some time in Spring. One of the remaining three prototypes was expected to be a Pixel phone with a flexible device. Now a new leak has emerged suggesting the existence of the foldable Pixel.
New Rumors .. #Google Working on foldable smartphone #GoogleFoldablePhone pic.twitter.com/lbx8VxHfBz— duggtech@gmail.com (@TechNavvi) December 27, 2018
The latest leak comes from a Twitter user, TechNavvi who has a mixed track record when it comes to leaks. The tipster has shared a design from his Twitter handle, which appears to be a patent design of Google's upcoming foldable flagship. Notably, Google has received patent for a hinged smartphone from the US Patent and Trademark Office (USPTO). In the image, we can see the same hinge-based design, which holds in half and is being followed by other brands as well. However, it is not yet known what kind of display panel will be used by the Mountain View giant but it is most likely to be the same flexible OLED being used by Samsung.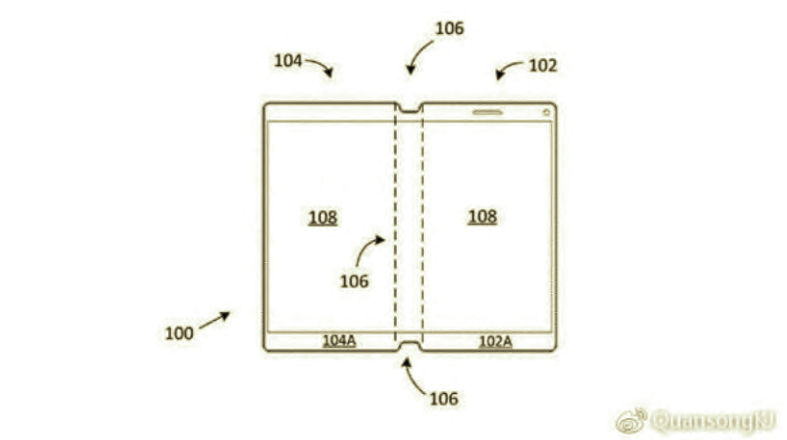 Speaking of Samsung, at its Developer's Conference earlier this year, the chaebol had announced that it's working closely with Google to develop and Android version that works the best with foldable design. Google's Head of Android UX Glenn Murphy announced on stage at the Samsung conference that Android will now natively support foldable phone. Stephanie Cuthbertson, Director of Product Management for Google stated in a blog post, "We're optimising Android for this new form factor. And, making changes to help developers everywhere take advantage of the possibilities this creates for amazing new experiences, new ways to engage and delight your users."
While all these appears to be moving in the direction of foldable smartphone for Google, the brand has not yet official confirmed anything yet. We suggest taking this bit of information with a "bunch" of salt.