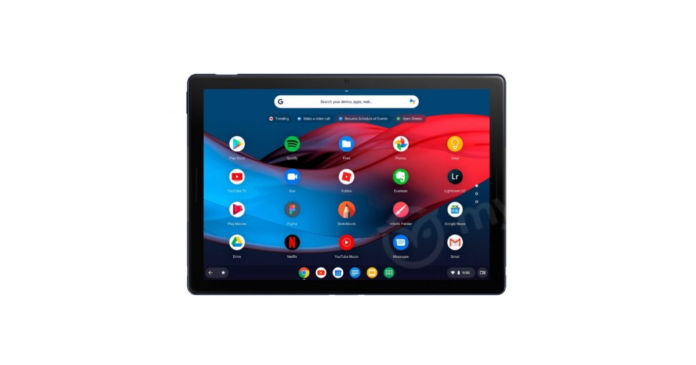 "The Pixel Slate is said to be Google's answer to the Apple iPad Pro and Microsoft Surface Pro"
Google is expected to unveil the Pixel 3 lineup of phones tomorrow at an event in New York. But that won't be the only hardware that'll be announced at the event. A Chrome OS tablet from the tech giant has long been touted as a possibility. And we've recently seen this device called Google Pixel Slate hit Geekbench with some powerful internals, at least in terms of Chrome OS devices. The tablet's codename is "Nocturne", and its renders have been now been spotted online.

Aside from the relatively thin screen bezels, what draws our attention is the contents of the display. It looks like a new Google Pixel Slate-specific UI with a centered app drawer. The screen has a 3:2 aspect ratio possibly, while its resolution and size is unknown. You can also see the cameras on the front and the back. What's also interesting is the inclusion of stereo speakers, as the source suggests, which we couldn't spot clearly in the images. The Google Pixel Slate will also come with a capacitive stylus solidifying reports of a previous stylus listing that showed up on Google's online store.
The detachable keyboard also seems to be quite interesting with its circular keys. You'll notice the solo Google Assistant key and one another key with what appears to be a dedicated "Assistant button".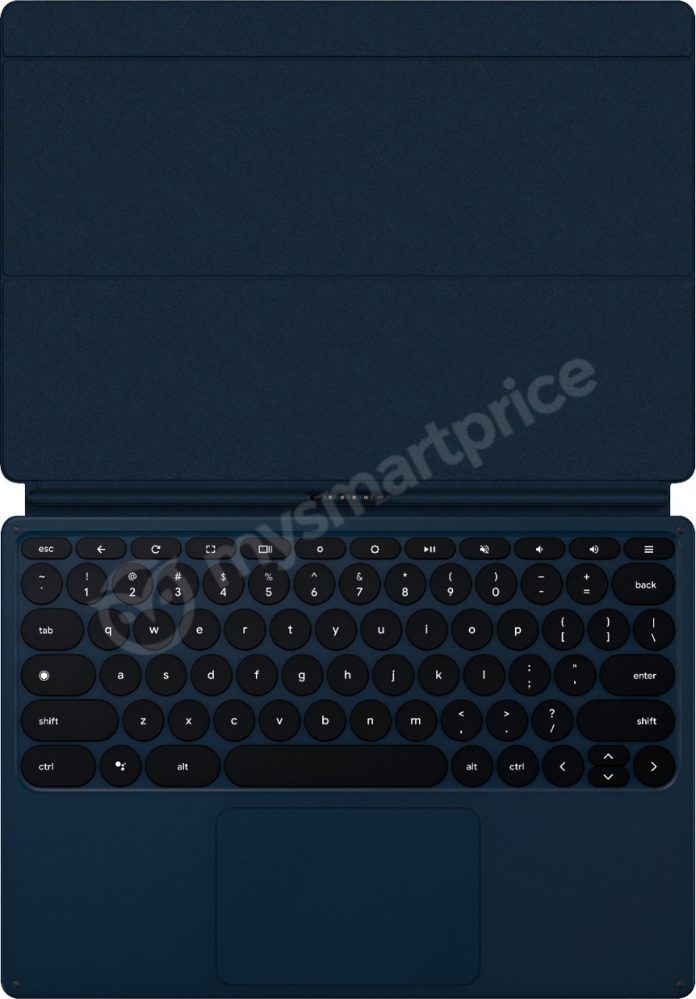 Recent Geekbench listing suggested that the slate will come equipped with the 8th-gen Core i7 processor, coupled with a whopping 16GB of RAM. It was also mentioned that there would be other low-end models as well. Considering the launch is tomorrow, we won't have to wait for long to see what the Chrome OS-based 2-in-1 brings to the table.