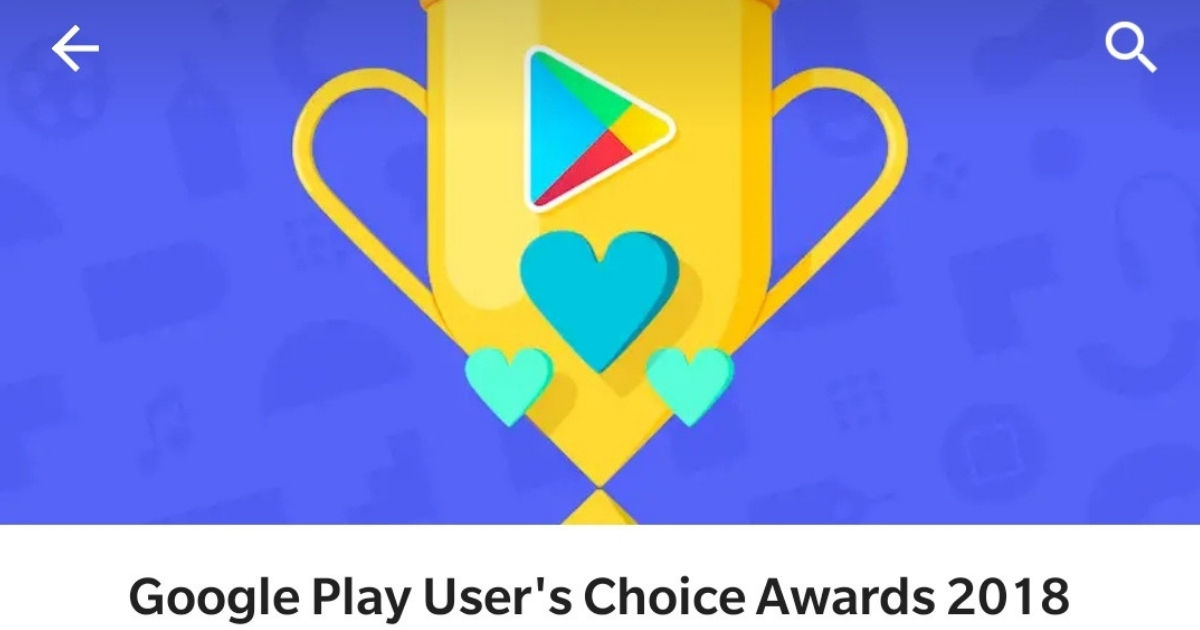 "Unsurprisingly, PUBG Mobile was the most voted game of the year 2018 and Google Tez was the most voted app of the year"
Last month, Google opened voting for the Google Play User's Choice Awards for the year 2018 on Play Store. There were two main categories – User's Choice App of 2018 and User's Choice Game of 2018, and few more including best movie and best eBooks. Now, the search engine giant has gone ahead and announced the results of the coveted awards on the Play Store under "Best of 2018" section.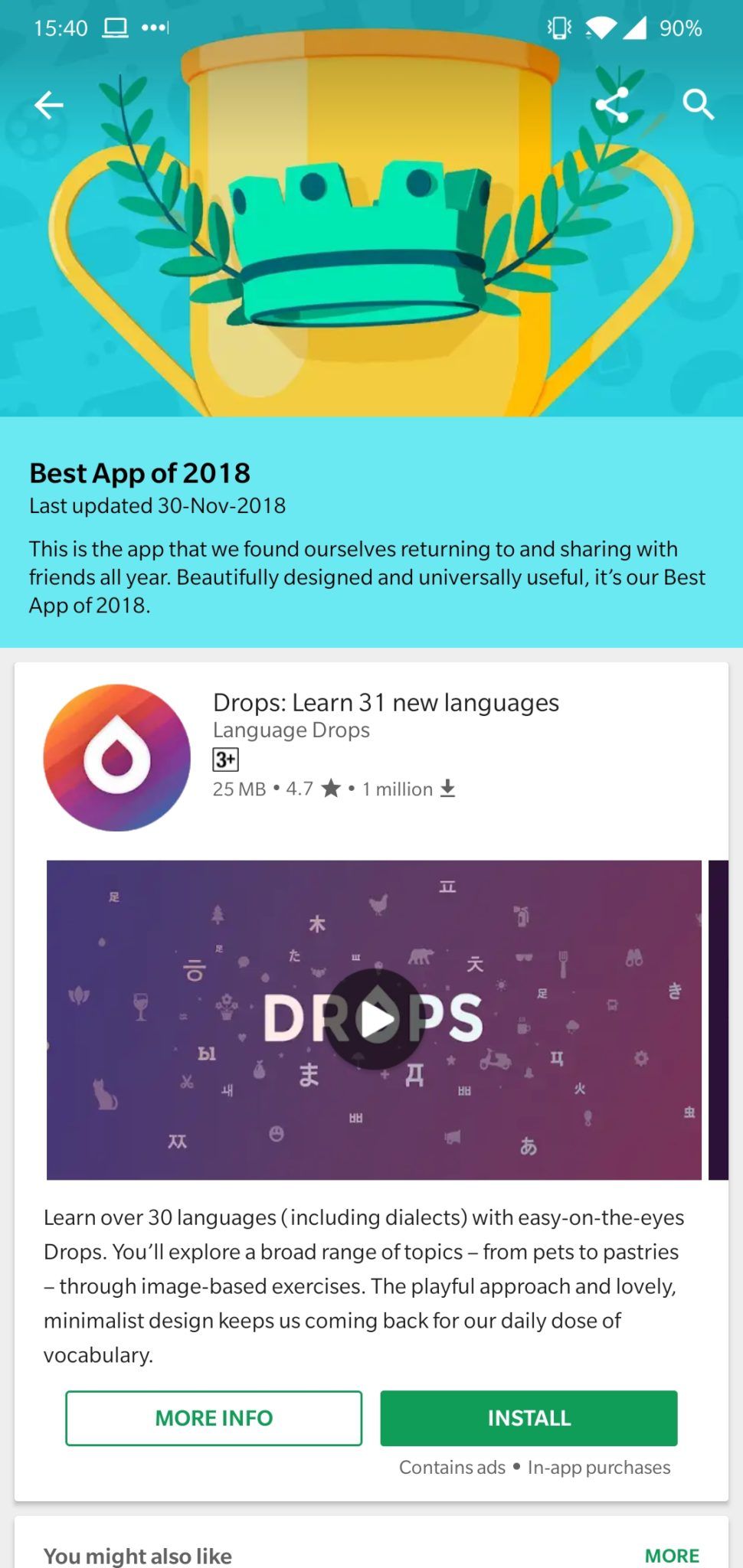 Google gave the awards in two sections – User's Choice and its own awards. In the User's Choice 2018, PUBG Mobile garnered the highest number of votes to be crowned the best game of the year 2018 as per the users. Unsurprisingly, Google also awarded PUBG Mobile the "Best Game of 2018" award. Coming to the app, users voted Google's Tez, the digital payment app, which was later renamed to Google Pay as the best app of the year 2018. Google, on the other hand, awarded the best app of the year to 'Drops: Learn 31 new languages'.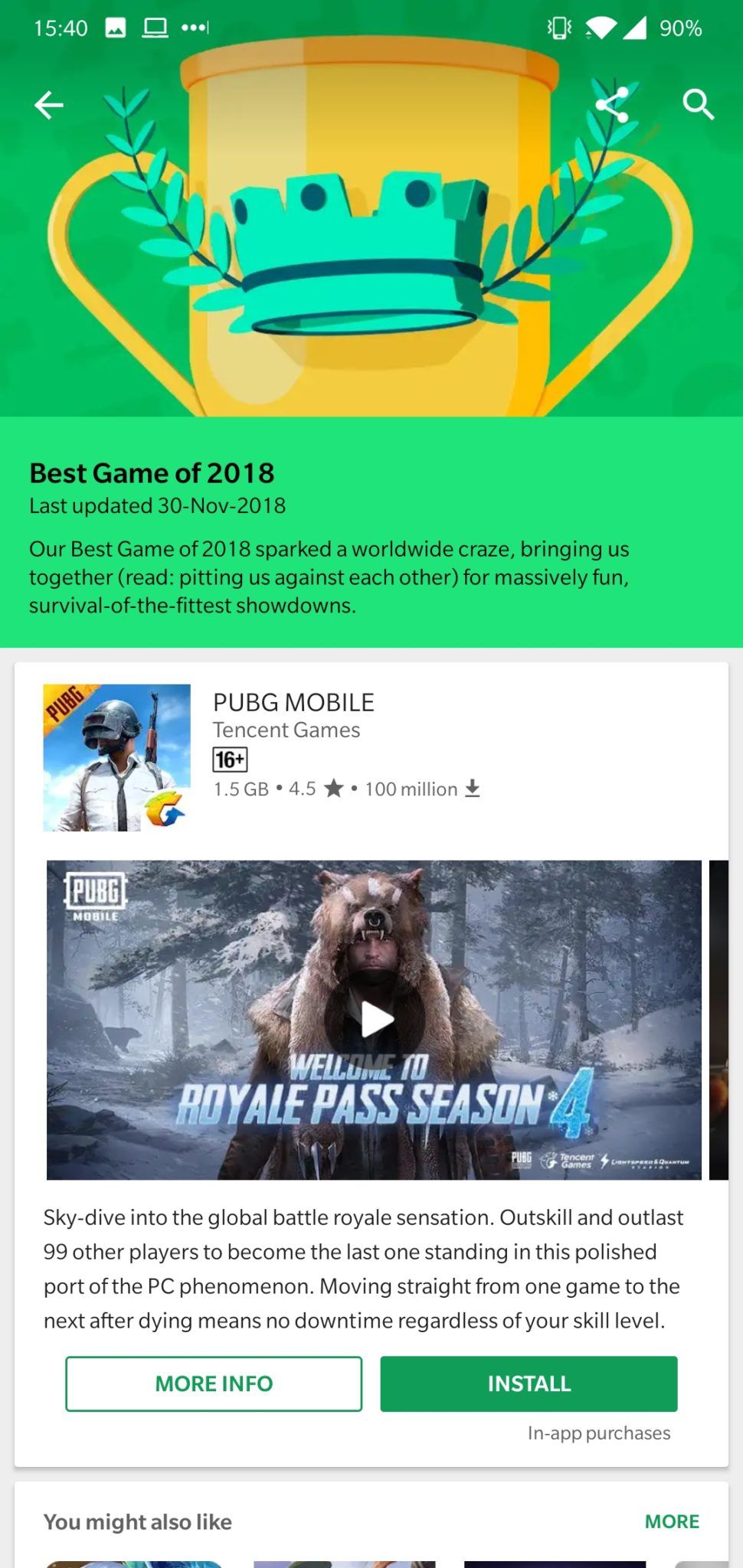 Coming to the other categories, Play Store has Best Movies of 2018 and Best Books of 2018 listed on the homepage. In the former category, Marvel's first ever superhero movie with a black character in lead – Black Panther tops the chart as the Best Movie of 2018. Other four in the top five are Avengers: Infinity War, Thor: Ragnarok, Jumanji: Welcome to the Jungle, and Deadpool 2. In the Books of the Year 2018, Google has listed Fire and Fury by Michael Wolff, The Outsider by Stephen King, Fear by Bob Woodward, 12 Rules for Life by Jordan B. Peterson, and Girl, Wash Your Face by Rachel Hollis, as the top five choice.
These are the fan favourite for the year 2018 as voted by users on the Google Play Store. While some of these were expected, others not so.