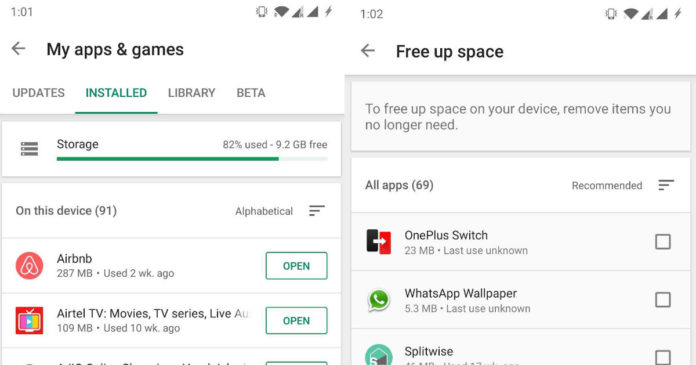 "The new feature will show how much space you have on your phone before downloading an app and delete unused apps accordingly to make space"
Google has rolled out a new Play store feature that allows users to easily check how much storage space they have available on their phones. First spotted by a Reddit user and reported by Droid Life, the new feature shows a percentage statistic in terms of how much storage space is available as well as a read-out of exactly how much space is left.
The information can be accessed by opening the Play Store, tapping on the hamburger button to the top-left of the screen, selecting the 'My Apps' section and viewing the 'Installed' section on this page. Here, the storage read-out appears at the top of the page. It also offers a range of filters to sort the list of downloaded apps in, using which you can see the apps that you've used the least (with the 'Last Used' sort filter).
Once you've reckoned which apps have been rather redundant and are simply taking up valuable space on your smartphone, you can tap on the storage statistic bar, which takes you to a new screen that allows uninstalling of the apps that you wish to do away with.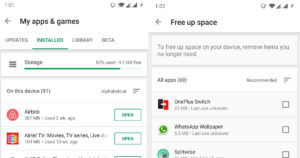 While it was already possible to check available storage from within the Settings app and uninstalling an app was always a simple, drag-drop action, the addition of this feature within the Google Play Store will help users streamline their storage management needs. To help users free up space, Google even takes the onus on itself to intuitively arrange the least-used apps at the top of the uninstall page, which in turn should help you get rid of apps that you don't need (or even remember) any longer.
While most phones have moved to larger native storage of at least 32GB, apps have also grown larger in size, and the wider range of internet-driven services mean that we now use more apps than ever before. The addition of this new feature, hence, will probably come more handy than one would expect.