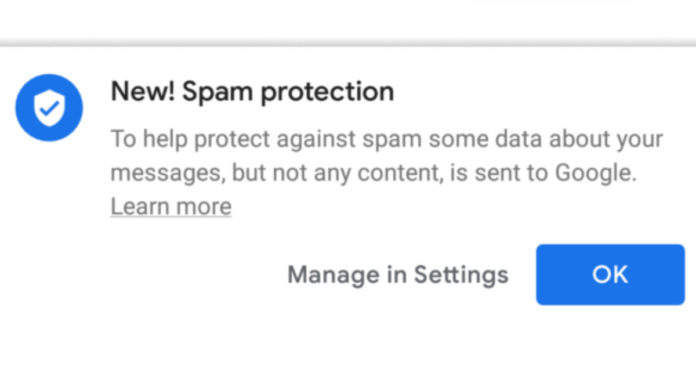 "The Google spam protection feature is being rolled out in phases, and clarifications are so far missing in terms of how it works."
Google has reportedly been working on a spam protection feature for text messages on its Android operating system for a while, and the feature is now being rolled out to users in phases. A GizmoChina report states that the feature is being rolled out to some users, and the limited rollout is possibly part of the eventual wider rollout of the feature as part of a future software update.
However, it is not yet clear as to how Google will implement this feature without questions on surveillance and privacy being raised. Once the update is received, opening the message will introduce the feature to the user, and the prompt states that "some data" about the messages will be collected to help Google analyse messages, warn users about spam senders and messages, and block them accordingly. Google also affirms that "not any content" will be shared with its servers, aligning with the support page that had gone live before schedule, highlighting this particular aspect of the spam protection feature.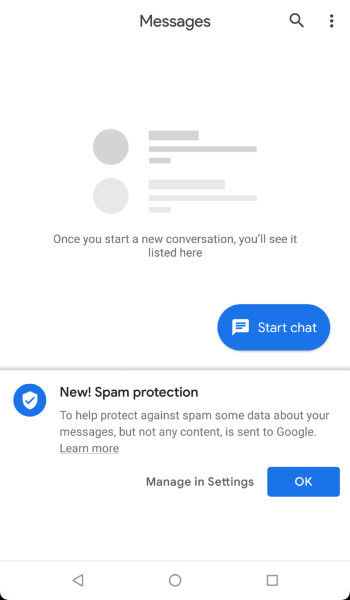 It is possible that Google may tally messages by analysing the way they are written, specific character strings and so on, to generally identify if a received message is sent as spam. Google also states that the phone number of the sender or receiver will not be read and/or shared, to ensure that privacy of data is not majorly breached. However, the specifics of this feature has not been detailed in public, and we can expect to hear in more detail from Google once it goes live for everyone.
Google has been at the epicentre of privacy-related debates of late. Alongside accusations of data collection and favouring search results towards certain socio-political biases, Google has received plenty of flak for Project Dragonfly — an internal project where Google was found to be building a censored search engine to cater to the Chinese market. Many users resigned citing clashes of ideologies, stating Google's own philosophy of free speech and information goes against building a government-sponsored, surveillance-ridden search engine.
While Google's intent with spam protection may certainly be positive, here's hoping that it does not run into privacy concerns over it.