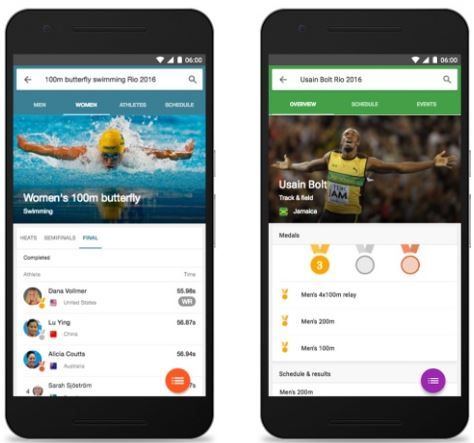 "Users will be able to follow the upcoming Olympic Games closely via the Google Search app on their mobile devices"
The 2016 Olympic Games in Rio De Janeiro are all set to kick off next week. In the meanwhile, Google has updated its Search app, which will allow fans to follow the upcoming Olympic Games closely. The company on Tuesday unveiled a handful of enhanced features for its Search app for Android and iOS platforms, which will bring the latest info from the latest Olympic Games for your favourite athletes and sports.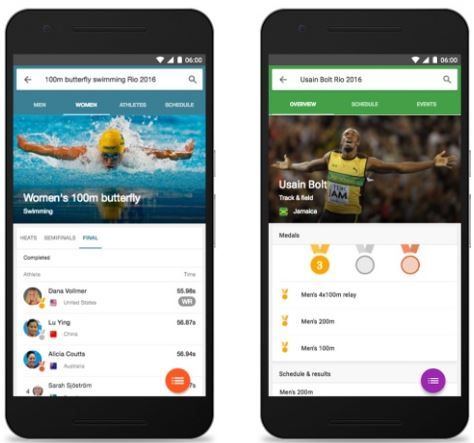 As per the search giant, users will be able to get details on the event schedule, medal counts, and athlete info in the Search app on their mobile devices. It will provide results and TV schedules in more than 30 countries, and will let you watch official broadcasters' event highlights on YouTube in over 60 countries. Thanks to the Street View in Google Maps, you will be able to explore Rio and venues of the games.
If you will search for Olympics or for your favourite sport or athlete, the Search app on your Android or iOS device will offer you an in-depth search result on top of the page. Users will also have an option to get automatic updates on top events and medal wins for a particular game. If selected in the app, you will also be getting push alerts whenever an event is finished, or if a particular athlete has won a medal.
Google has also announced that as an added bonus, YouTube is sending top 15 creators to the latest Olympic Games, giving them a taste of what it's like to be in Rio De Janeiro with mobile live streaming.